The UNESCO-listed Old Town is a photographer's dream: painted, timber-framed houses leaning across steep, cobbled streets.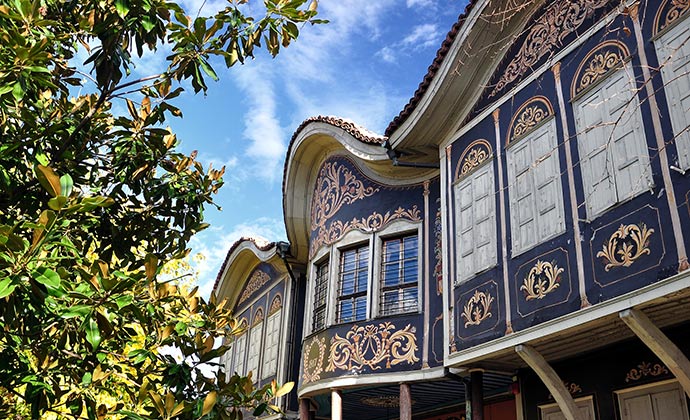 Plovdiv's Ethnographic Museum was originally the house of a wealthy Greek merchant © Stoyo Petkov, Dreamstime
With its attractive Old Town, Plovdiv is often considered more appealing than Sofia, though nowadays it seems to lack something of the buzz that characterises the capital. Known as Philippopolis in ancient times, and Filibeto by the Turks, Plovdiv has Classical remains, Byzantine churches, mosques and some of the country's finest National Revival domestic buildings. Much of its charm lies in the incongruous juxtaposition of ancient, medieval and modern. It is also an excellent base for exploring the Rhodope Mountains and villages.