Situated on a picturesque peninsula, the coastal resort of Nesebur has a wealth of Byzantine churches.
The beauty of Nesebur is threatened by its proximity to Sunny Beach. In high season it is very busy, and stalls, cafés and restaurants vie for the visitor's attention. Yet even then actually, if you walk away from the centre, it is still just possible to get a feel for this little peninsula as it once was. This small space was home to as many as 40 churches constructed between the 5th and 17th centuries, many of which remain in part or whole.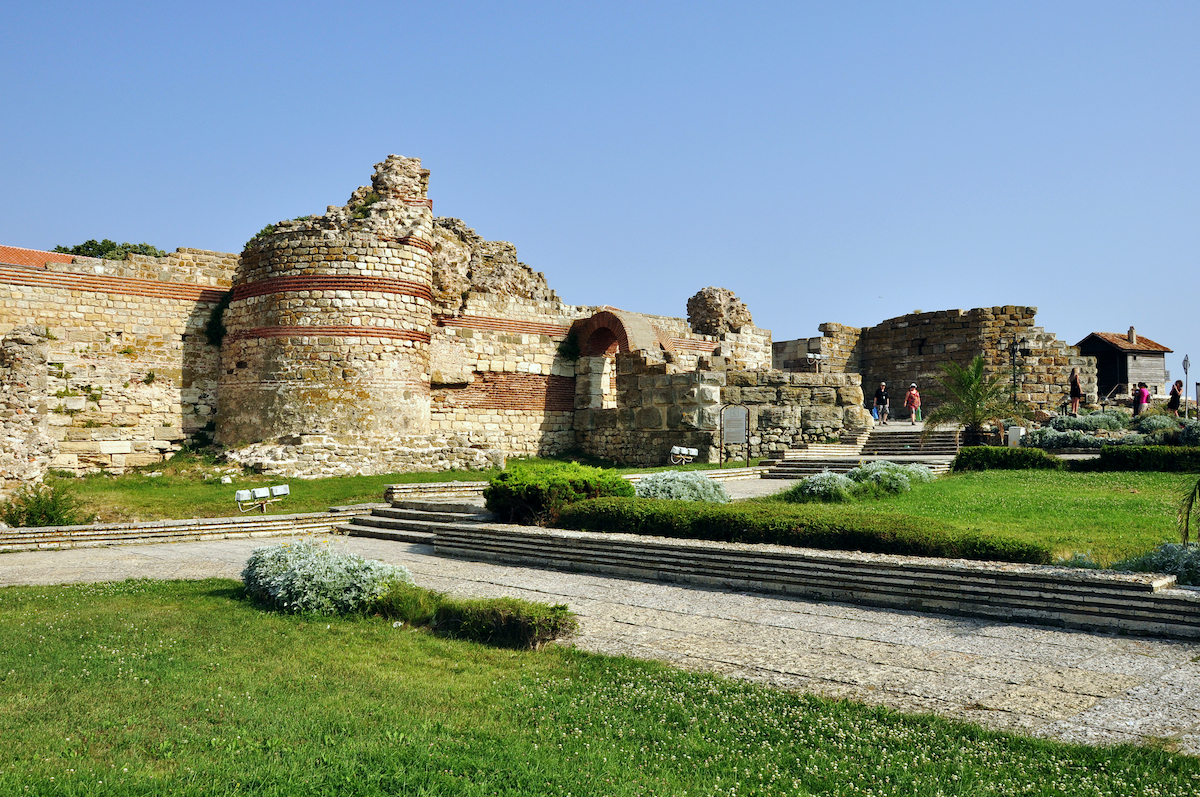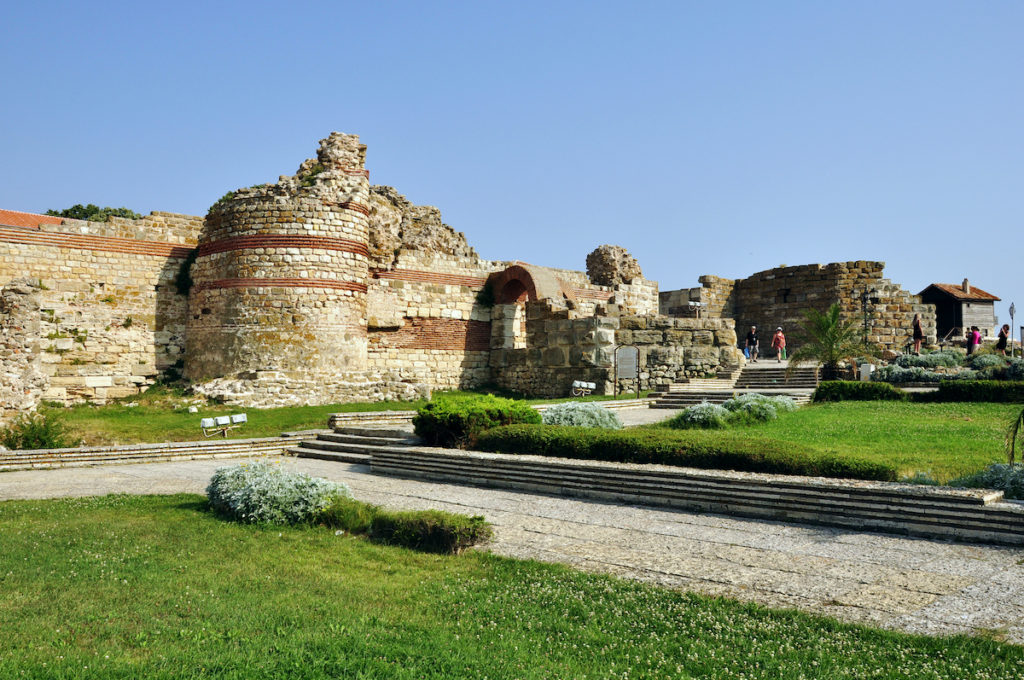 This Bulgarian settlement is one of the oldest in Europe, with traces of Thracian settlement in the 2nd millennium BC. During the time of ancient Greece it was known as Mesembria, and was part of the Roman Empire in the 4th to 6th centuries. It retained this name until about the 11th century. Then, as Nesebur, it changed hands many times between the Byzantine and Bulgarian empires in the 12th and 13th centuries, but in the 14th, when it remained Bulgarian, it flourished, and many of its most interesting sites are from this time.
What to see in Nesebur
After crossing the causeway with its wooden windmill, once a common sight on the coast, you see the town gate and the ruins of some outer walls, layers surviving from Greek, Roman and Byzantine eras.
The numerous churches dotted around the peninsula are the wealth of Nesebur, many in the traditional local style with bands of white stone alternating with red brick, often decorated with blind arcading, ceramic discs and rosettes.
Holy Pantocrator Church of Christ
Situated close to the town gate, this medieval church dates from the 14th century and is one of the best-preserved in Bulgaria. The shape is cruciform and domed, and the stone and brick exterior is decorated with ceramic inserts.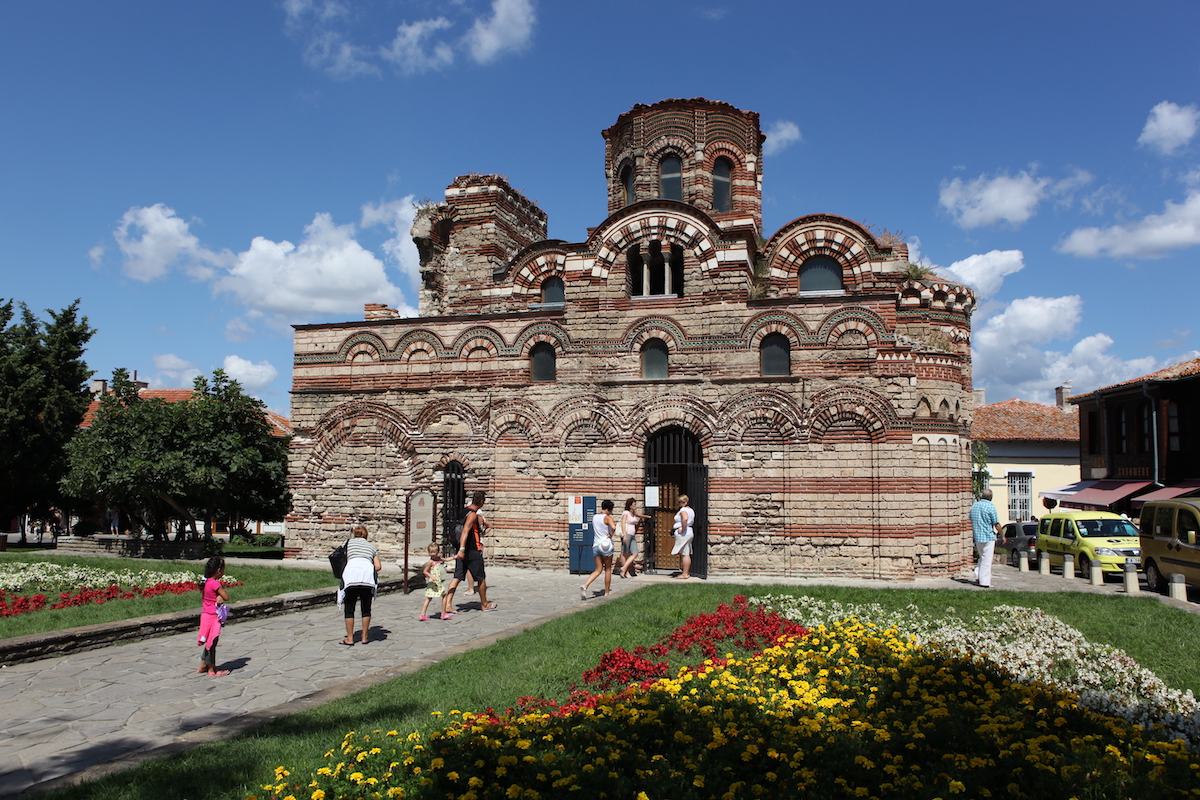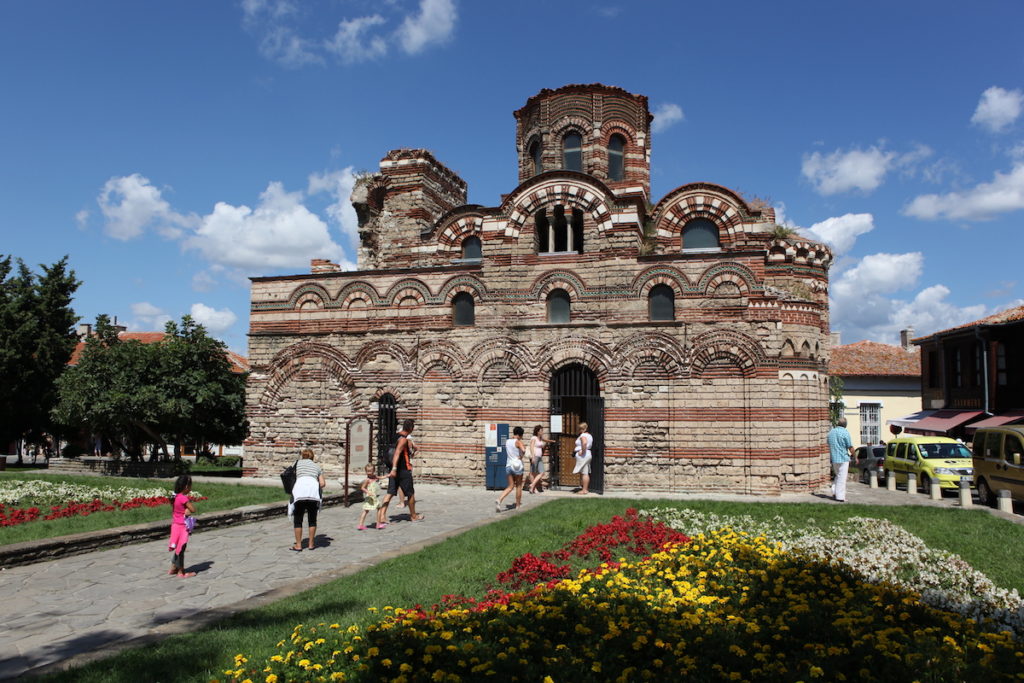 The frieze of swastikas always attracts the attention of visitors; the swastika is an old religious symbol based on the form of a Greek cross. There is usually an exhibition by local artists inside the church.
Sv Ivan Aliturgitos
Meaning St John the Unconsecrated, this architectural masterpiece is close to the harbour and entrance gate. This church is beautifully adorned and its striking silhouette is often used in photographs to demonstrate the skill of local church builders.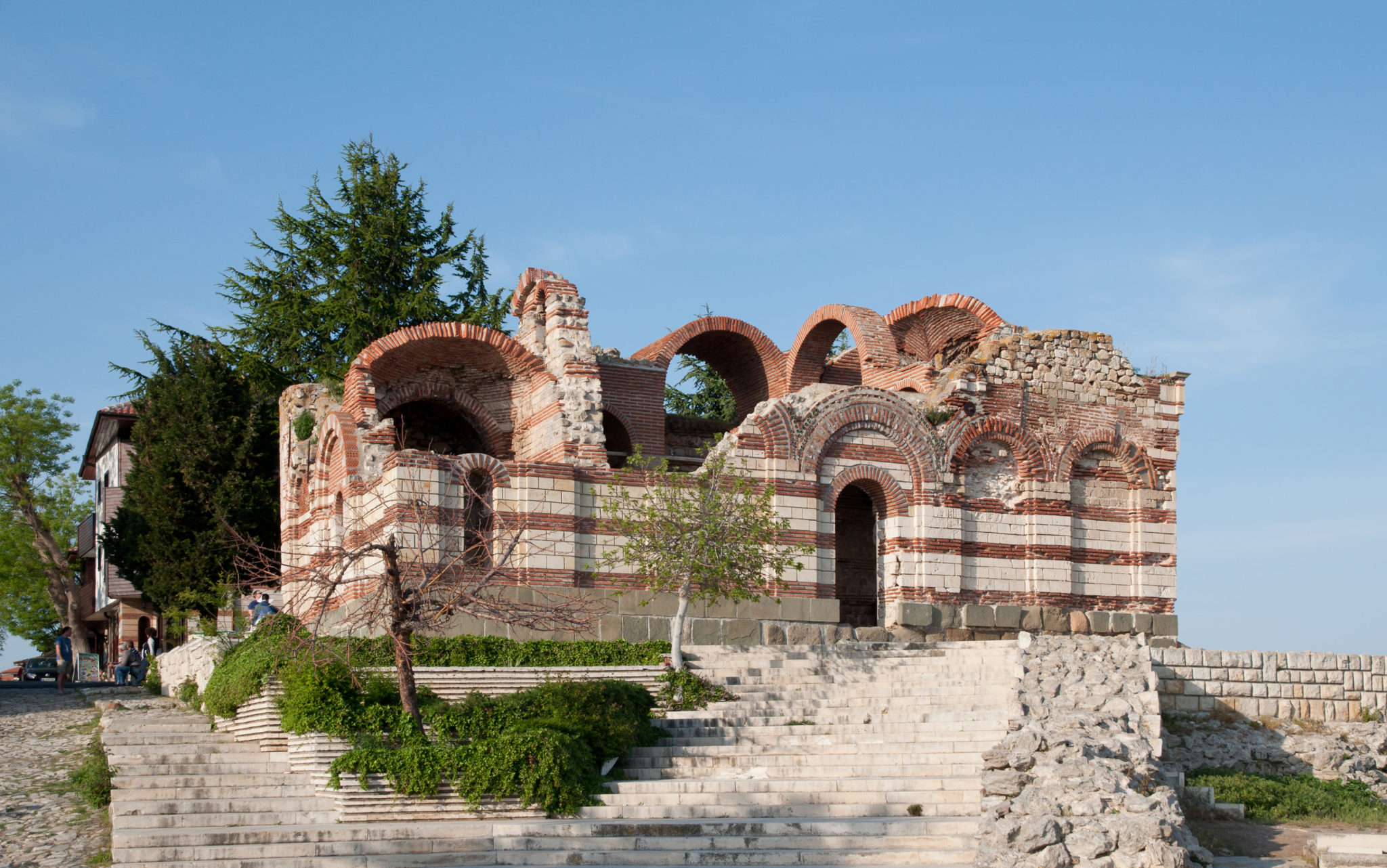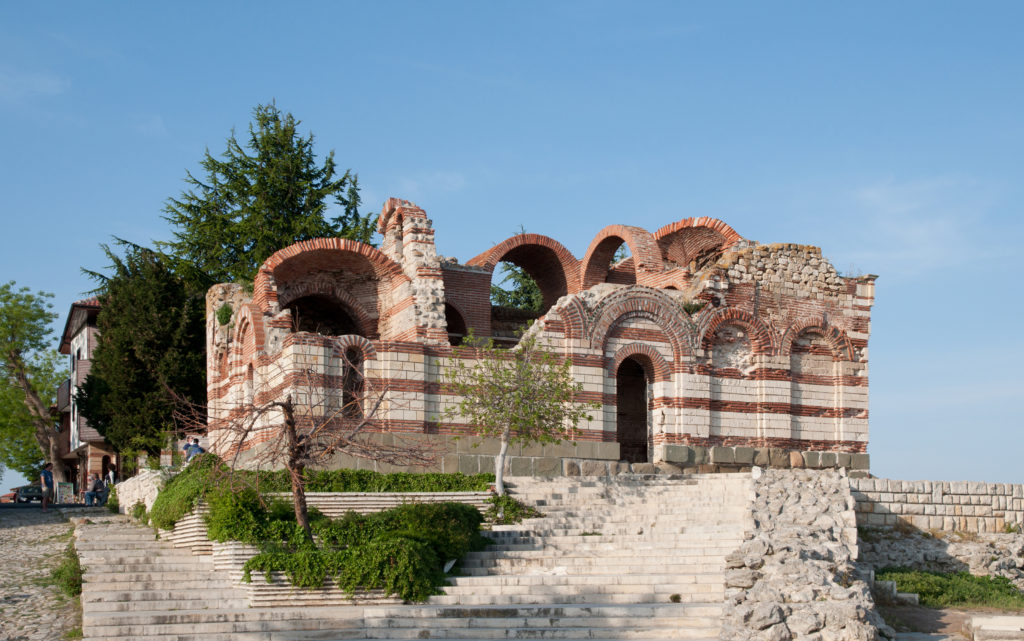 The details are fascinating: patterns of mussel shells, images of the sun, decorative plaques, crosses and even four-leafed clovers. This was built in the 14th century, but much damaged by the 1913 earthquake.