This is a quiet reverential spot, with Soviet architectural features and a good place to get an idea of the cityscape.
In a well-to-do part of town (home to ambassadors and the like), just northwest of the centre, Slavín Hill is crowned with a monumental Soviet war memorial (chief architect Ján Svetlík, 1960) to the 6,845 Red Army soldiers who lost their lives in the battle for Bratislava (spring 1945) and are buried here in six mass graves and 317 individual graves.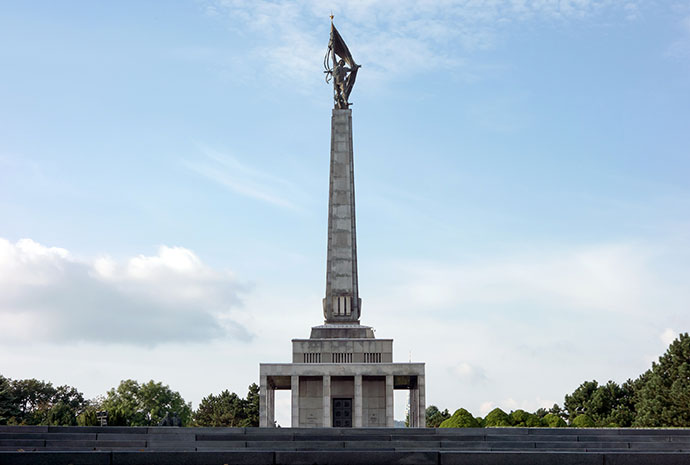 A 37m-tall column by Tibor Bártfay (creator of the Peace/World globe statue in front of Grassalkovich Palace) has a 7m soldier raising a flag and crushing a swastika; a gold star on the top was created by the Slovak Alexander Trizuljak. Around the base of the monument are the names of Slovak towns and the dates they were 'liberated' by the Red Army. At one side there is a peace garden of eight white poles, instigated by Alexander Dubček.
From here, there is a great view of the city and it seems huge with many more skyscrapers and tower blocks than other cities in the region. It's easy to find the monument as Slavín is visible from all parts of town – just head off uphill through a district of villas with interesting architectural styles.