All roads lead to the main square, where you'll find cafés, markets and a Napoleonic soldier.
You'll find everything on the Main Square: three great cafés, Art Nouveau buildings, the Roland Fountain, and statues of Schöne Naci, a guardsman and a Napoleonic soldier.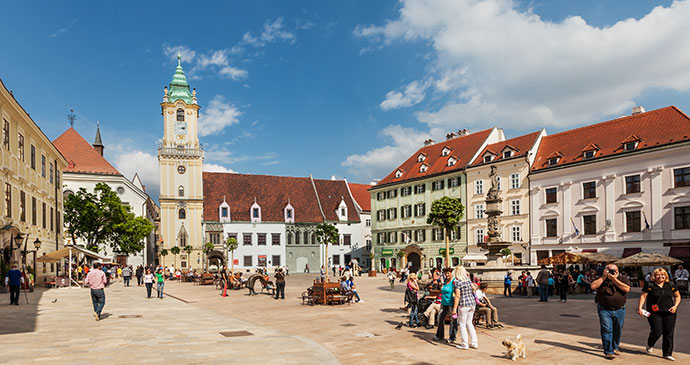 The square originated in the 13th century and, from the start, was at the centre of the town's social life – a place of markets, festivities and executions – all well attended. Hlavné námestie is almost indistinguishable from Františkánske námestie (Square of the Franciscans) immediately north where there are little stalls with people selling folky souvenirs and an excellent Christmas market.