Small, but perfectly formed and easily negotiated, Bratislava is the ideal weekend-break destination. The 'Little Big City' constantly regenerates and improves on its already spectacular setting and world-class facilities.
Read more in The author's take
The legendary Casanova knew Bratislava and declared it 'the most beautiful city in Europe', and he knew a thing or two about beauty. Situated by the mighty Danube River and nestling in the Small Carpathian Mountains, Bratislava has a changing skyline: towering five-star hotels, shopping malls and apartment complexes now jostle for space in the suburbs surrounding the – thankfully – still historic Old Town buildings, churches and palaces. It is a good-looking capital filled with good-looking people who look like they're enjoying life.
However, Bratislava never feels crowded despite the hordes of visitors who pack out the café terraces of the Mediterranean-style Old Town centre. There are many green regions to escape to: tree-lined squares, elegant parks and gardens and the verdant hills above the city.
Bratislava effortlessly blends history with hedonism. The world-class restaurants offer dishes prepared by talented local chefs, and they have been joined by a clutch of quality coffee houses, literary tea and bookshops, and many bistro-come-café venues where you can watch locals enjoying themselves over a home-made lemonade, hot chocolate, or quality Slovak wine or beer.
Bratislava's small size is satisfying: it's compact and visitor-friendly. You have the sense that you can discover everything in a few days, see all the important sights and get a real feel for the place. The many superbly-curated museums offer a glimpse into the turbulent history of Central Europe, and don't forget the Opera House – Bratislava has two! Bratislava's opera rivals those in Budapest and Vienna and the prices are astounding – €4 for a last-minute ticket is mind-blowing.
In short, Bratislava is the perfect destination for a weekend break, a romantic city break, a family holiday or as a base from where to discover the underrated attractions in the rest of Slovakia.
Lucy Mallows, author of Bratislava: the Bradt Guide
Related books
Related articles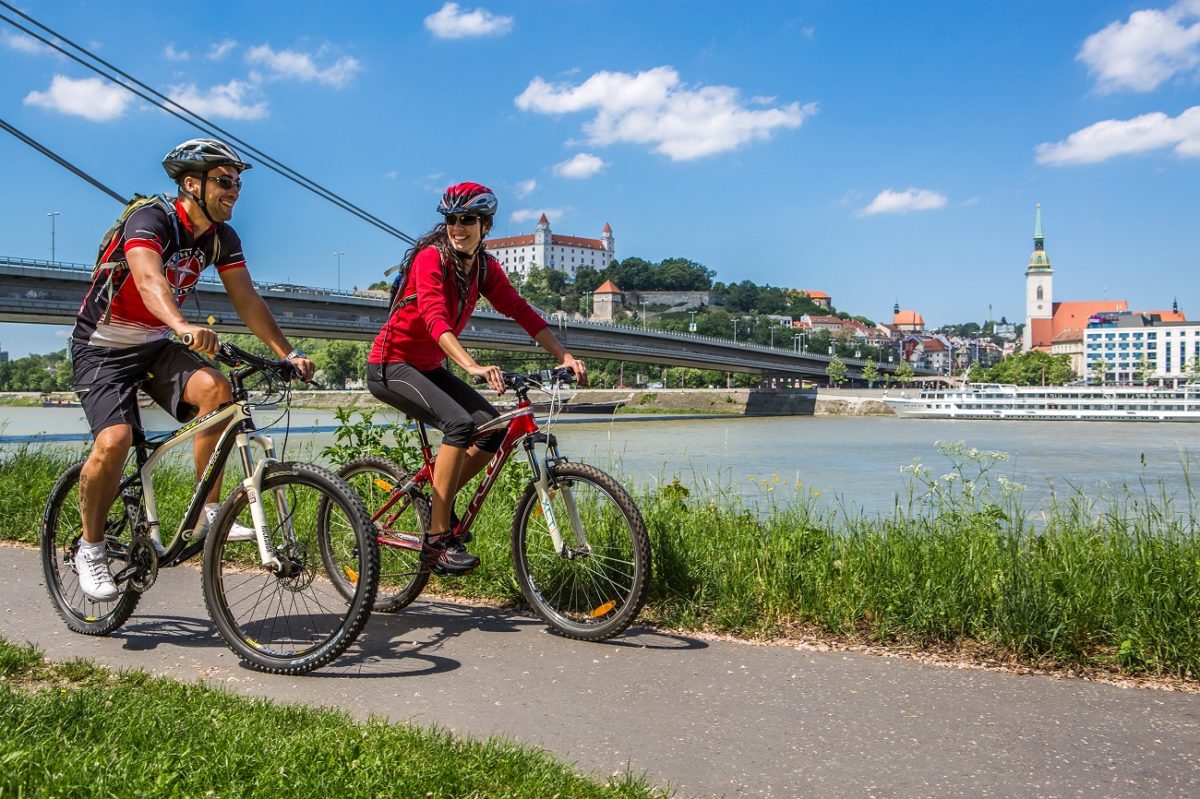 Surrounded by lush hills and bisected by the Danube, the Slovak capital is an ideal location for a summer getaway.