The story of Međugorje is well known to most Catholics. Ever since 1981, when six teenagers reported that they had seen an apparition of the Blessed Virgin Mary, Queen of Peace, in the hills between here and the village of Bijakovići, this sleepy Herzegovinian town has become the second-largest Catholic pilgrimage site in the world. There has been much controversy over the legitimacy of the visions, but in May 2019 the Vatican finally recognised it as an official pilgrimage site. Now faithful from all over the world are flocking to visit this sacred spot like never before, and according to many accounts, miracles are a regular occurrence.
As mentioned above, in 1981 six teenagers were playing together in the hills between Međugorje and Bijakovići. It was on this barren hillside that the Virgin Mary allegedly appeared and spoke to them. When the children told their parents, their first reaction was, of course, scepticism. The apparitions, however, did not cease. She appeared again and again, and soon made believers even out of the most vocal of critics. Since then it is estimated that more than 15 million people have visited this tiny place. The Virgin Mary is still said to appear every day but only to one of the teenagers.
A blue cross marks the bare mountain, now called Apparition Hill, where the children first saw her. A well-worn footpath on Cross Mountain, lined with Stations of the Cross, has been trekked by visitors from every corner of the globe. Many make the 30–60-minute trek barefoot, regardless of the fact that it is extremely rocky and relatively steep. The large cross planted on top of the hill is said to have been built to celebrate the 1,900th anniversary of the death of Christ, but it is more likely that it was built in 1934 to keep away the plague that had devastated several areas in the region.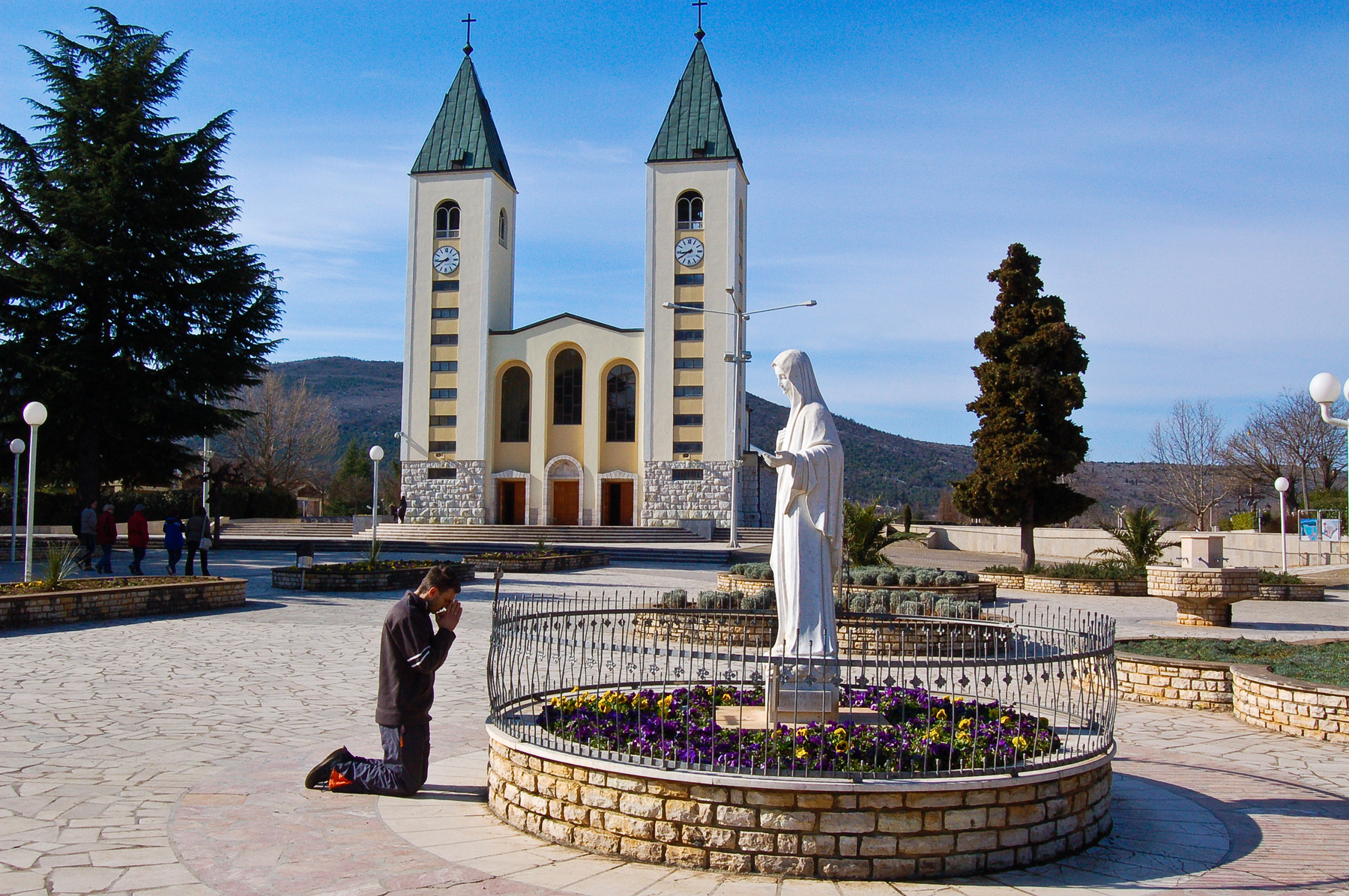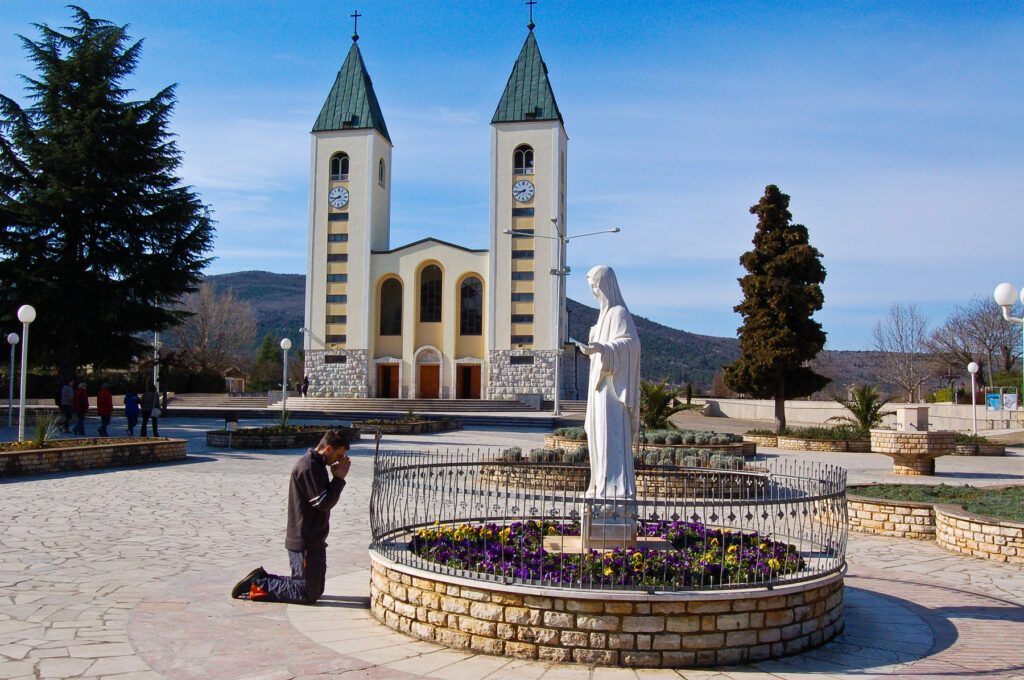 The village of Međugorje has become quite commercialised. The capacity to receive tens of thousands of guests at any given moment has turned the once dead main street into a souvenir-shop bazaar. Every few metres there are shops selling crosses, rosaries, statues, pictures, posters, jewellery – you name it, it's there. It is easy to find internet connections, good information, guides in most European languages, and probably the best general service in the country. With that much practice, they've got it down pat.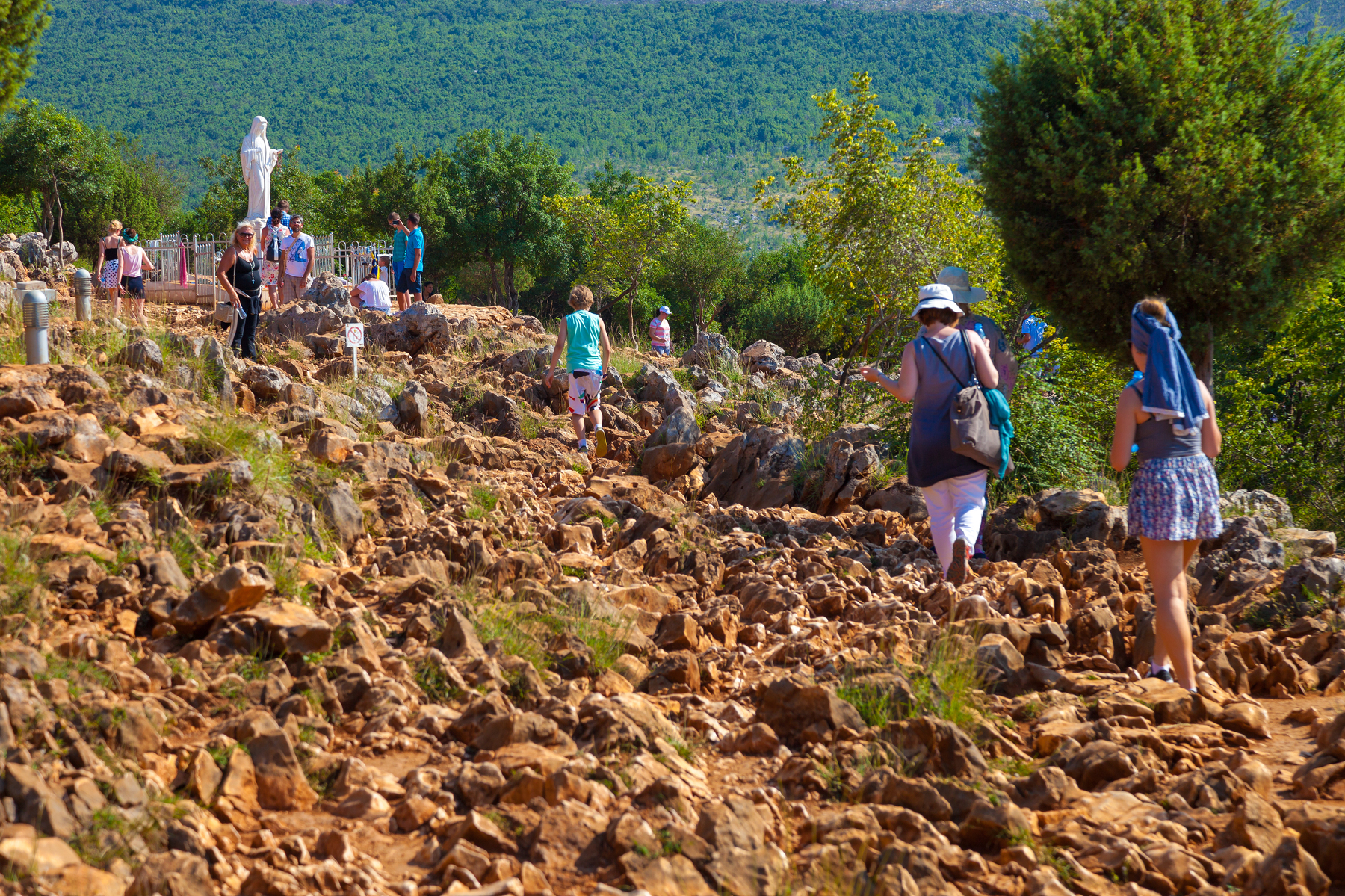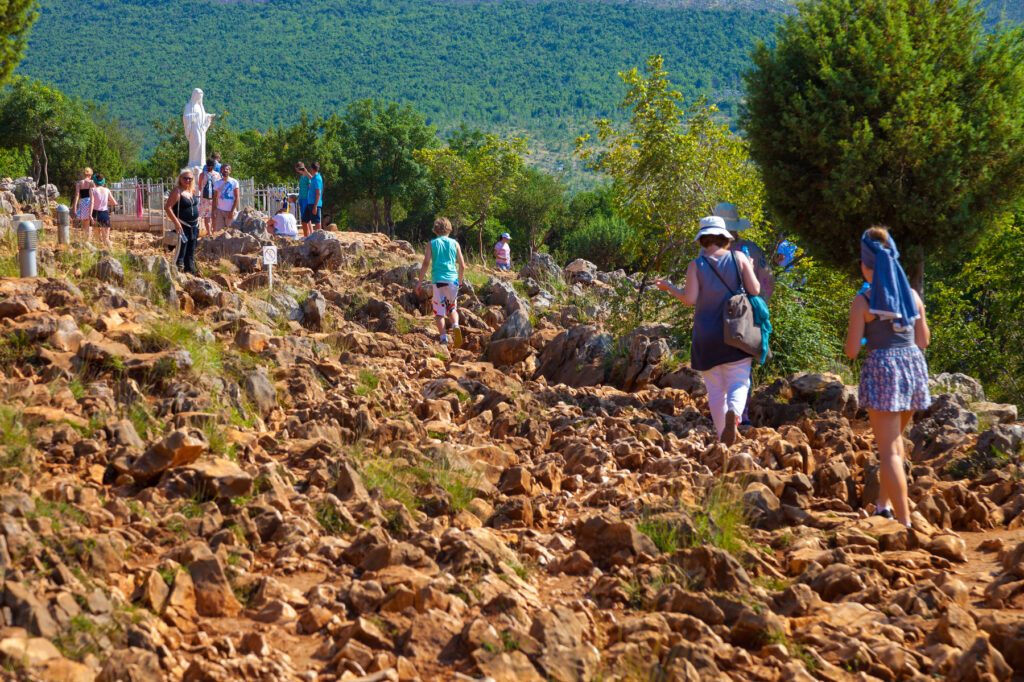 The main church, St James's, is in the middle of town. Bear in mind there is a conservative dress code that forbids shorts and dresses above the knees and sleeveless shirts if you plan to enter. Whether or not there is a Mass on, the square around the church is still bound to have people sitting, praying and contemplating. There will be something going on every Catholic holiday and saint's day. Just up the road is the even smaller village of Bijakovići. Despite the massive influx of tourists and pilgrims, it has managed to retain much of its original old Herzegovina style.
Getting there and away
If there is anywhere in Herzegovina that you can reach day or night it is most certainly Međugorje. There are half a dozen daily buses from Mostar starting at 06.30 and running until at least 19.00 and the journey takes about 45 minutes. Dubrovnik, Split, Makarska and Zagreb have regular buses to Međugorje, with Split and Dubrovnik being the most frequent routes. There is also now a 10km section of highway linking Međugorje with the coastal highway in Croatia.