It is a region of delightful natural beauty and charm, of deep blue lakes and stunning pine forests, famed way beyond the country's national boundaries.
Bordering Lithuania, Latvia and Russia, the Vitebsk region is situated in the north and northeastern part of Belarus and occupies almost one-fifth of the country's total territory. The administrative centre of the oblast is the charming and elegant city of Vitebsk, birthplace and long the home of artist Marc Chagall, with a population of around 378,000. Situated on the Western Dvina River (where the Vitba and Luchosa rivers also converge) and famed for its rich cultural and scientific traditions, it's one of my favourites of the country's six cities.
This whole area is the country's lakeland, with 11 out of the 19 major lakes of Belarus being found here. The most precious gem in the entire area is undoubtedly the collection of Braslav Lakes, 50 of them in total, covering a surface area of 130km2, all incorporated into a national park, with rare species of plants and wildlife preserved in their natural environment. And situated in the southwest of the region is the stunning Berezinsky Biosphere Reserve, over 85% of which is primeval virgin forest.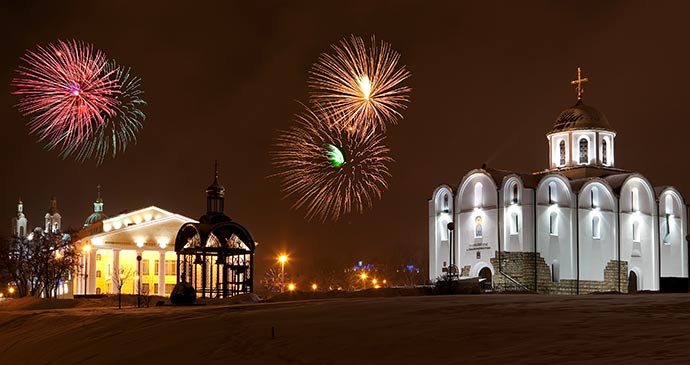 Vitebsk is widely regarded as being second only to Minsk as the cultural capital of the country and then not by much. It is the location of the popular and much-loved Slavianski (Slavic) Bazaar, an international song and culture festival that takes place annually in the open air in late July and early August. Most of the musical programme is devoted to a celebration of ethnic Slavic music.
As well as the bazaar, the city also hosts 27 other annual festivals celebrating the performing arts, including modern dance and chamber music. At times, it seems the entire city morphs into festival mode. And the original School of Arts founded in 1919 by Marc Chagall continues to thrive. Overall, there is little doubt that the reputation of Vitebsk as an international centre for the promotion of the performing arts and fine art is assured.