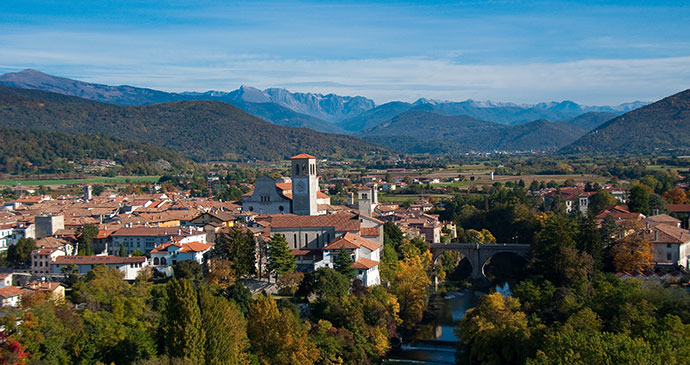 © Marco Milani, PromoTurismoFVG
This UNESCO Heritage Site is one of the most compelling towns on the AAT.
The start and end point of Stages 28–29, UNESCO-listed Cividale del Fruili is a beautifully preserved medieval city. Accessed over the River Natisone by a fairytale bridge, it is one of the most fascinating places visited on the AAT. Unquestionably Cividale's most important monument is the Longobard Temple, a true gem of world architecture, one of the most interesting buildings to have survived from the 8th century anywhere in Europe, and the finest surviving monument of the Lombards.