A taste of the traditional highland life, Thethi is superb for hiking.
About 50km northeast of Kopliku, at the head of the Shala River, lies the national park named after its largest settlement, the village of Thethi.
The area was a tourist resort during (and, indeed, before) the communist period and its attractive, traditional features were accordingly maintained, while in other parts of highland Albania they were destroyed either deliberately or through neglect.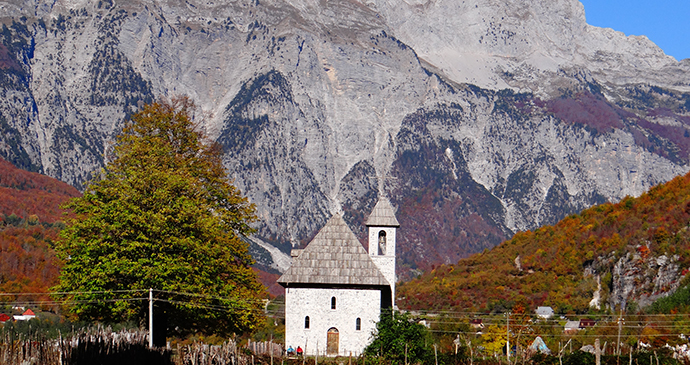 There are 200 houses scattered across the valley, although only a handful of families live there all year round. Most people spend the winter in either Shkodra or Kopliku, and return to Thethi in April or May, for the start of the tourist season; they leave again in September or October, before the harsh winter weather sets in.
The traditional houses are built of stone, and roofed with shingles (wooden tiles). They were designed to be easily defensible – these mountains were once the heart of blood-feud territory and every family needed to be able to defend its menfolk against revenge. A traditional house of this kind is now the village museum.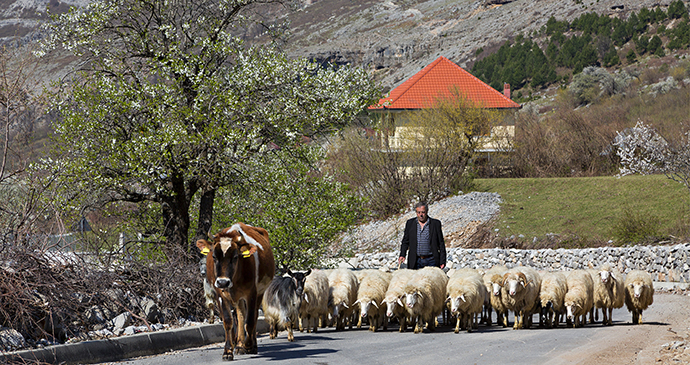 Of especial interest is the 'lock-in tower' (kulla e ngujimit), the only one remaining of its kind that is easily accessible to visitors. The beautiful little church dates from 1892. These buildings are all in the main settlement and can easily be visited during a day trip.
A longer stay in Thethi will allow you to explore further afield and see some of the beautiful natural phenomena in the park. There are also many longer treks for the fit and well equipped, including the popular hike across the Valbona Pass to Tropoja.