You could easily spend several hours visiting these museums and wandering around the cobbled lanes in the residential area.
Kruja has been fortified since ancient times – ceramics and coins from the 3rd century BC have been excavated there. The name comes from the Albanian word for the spring (krua), within the castle, which provided its inhabitants with water.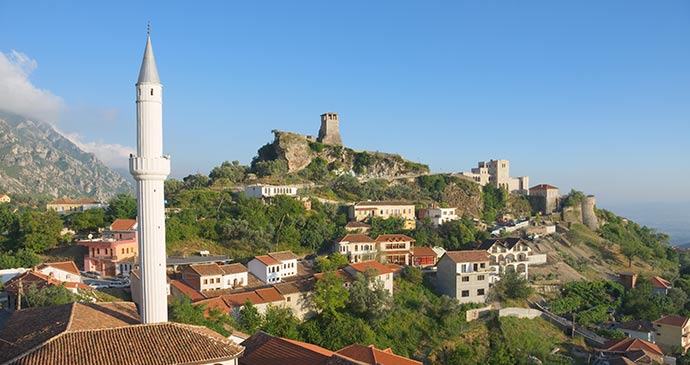 The buildings and museums within the castle walls, combined with the attractively restored bazaar area just outside them, provide an excellent introduction to Albanian history and traditions.
Kruja is the only town in Albania, apart from Saranda in the far south, which is really geared towards tourists and it is the best place in the country to shop for souvenirs.