The people of Korça are justifiably proud of their town's cultured and tolerant traditions.
Southeastern Albania is a fascinating and little-explored corner of the country, with dozens of medieval churches, a wealth of prehistoric sites, the wild Gramoz mountain range and the beautiful Ohrid and Prespa lakes. Korça, the regional capital, is an ideal base from which to visit these attractions.
It is also home to the magnificent National Museum of Medieval Art. The city itself is refreshingly civilised, with streets relatively free of the litter that disfigures most of the rest of the country, traffic that recognises the existence of some sort of highway code, and clean mountain air. Its altitude (850m above sea level) and inland position make it very cold in winter and spring, and delightfully cool in summer.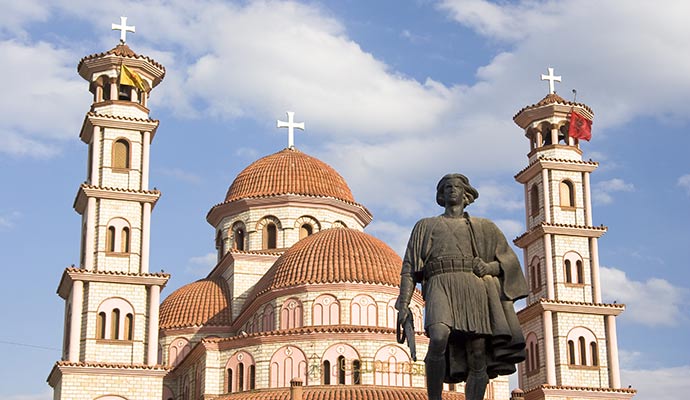 Korça was one of the main centres of the Albanian cultural renaissance (Rilindja Kombëtare), which created the sense of national identity that ultimately led to the country's independence from the Ottoman Empire. The first Albanian-medium school was opened here in 1887, with the first girls' school following four years later, and the town was one of the focal points of the movement to standardise the Albanian alphabet.