Durrësi: home of superb Roman remains, beaches and seafood.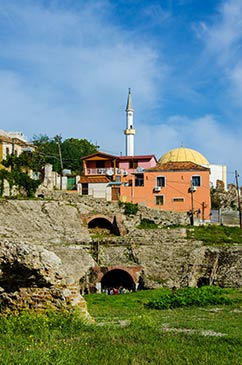 The headland at the north of Durrësi Bay forms a natural harbour in which ships have anchored since the 7th century BC. In antiquity it was known as Epidamnos, and the city that was built around it was called Dyrrhachion.
In the 5th century BC, a popular uprising in Dyrrhachion became one of the causes of the Peloponnesian War that engulfed the whole of Greece from 431BC to 404BC.
Under Roman rule, Dyrrachium (as it was by then known) became a vital staging post, one of the two starting points of the Egnatian Way (Via Egnatia), the great road that linked the Adriatic coast with Byzantium.
The city thrived during the Roman and Byzantine periods, and the amphitheatre that the Romans built there was the largest in the Balkan peninsula. In the Middle Ages Dyrrachium was coveted by Normans, Angevins and Venetians, and for a few years after independence Durrësi was the capital of Albania. This rich past is reflected in the town's Archaeological Museum, with its collection of Illyrian, Greek and Roman artefacts.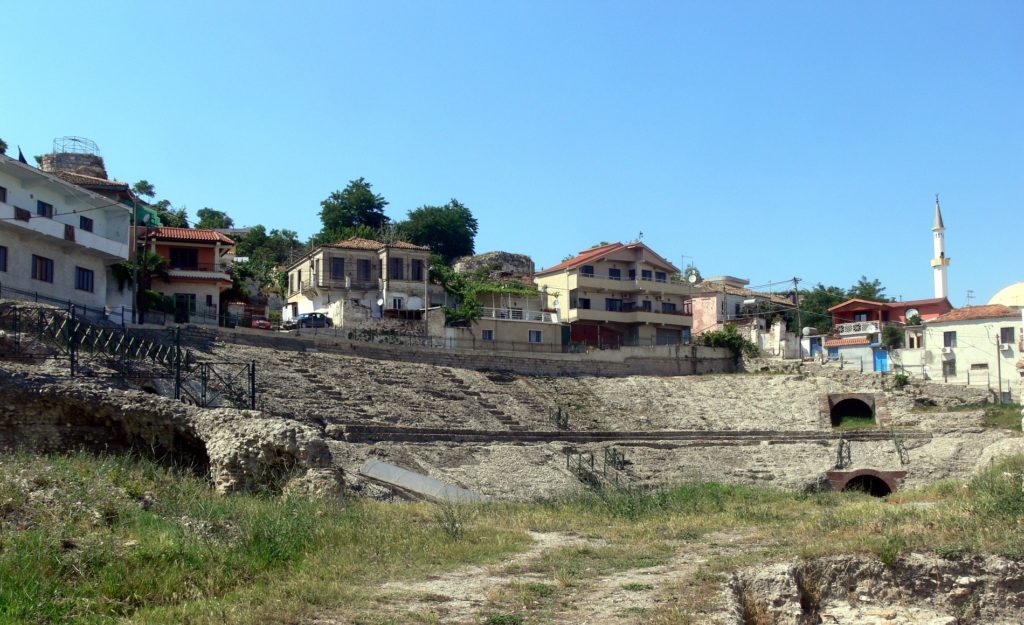 Most Albanians visit Durrësi not for its history but for its beaches, with their golden sand and safe swimming. In the summer, these beaches become very crowded; out of season, in late spring and early autumn, the sea is still warm enough to swim in and the evenings are pleasantly cool. In the city, a lively promenade runs along the seafront, parallel with Taulantia Boulevard, and ends in a small area of beach.