Berati is one of the oldest and most attractive cities in the country; the view of its white houses climbing up the hillside to the citadel is one of the best-known images of Albania.
The citadel walls themselves encircle the whole of the top of the hill. Within them are eight medieval churches, one of which houses an outstanding collection of icons painted by the 16th-century master Onufri. Berati also has an excellent Ethnographic Museum and several other interesting buildings, including two of the oldest mosques in Albania.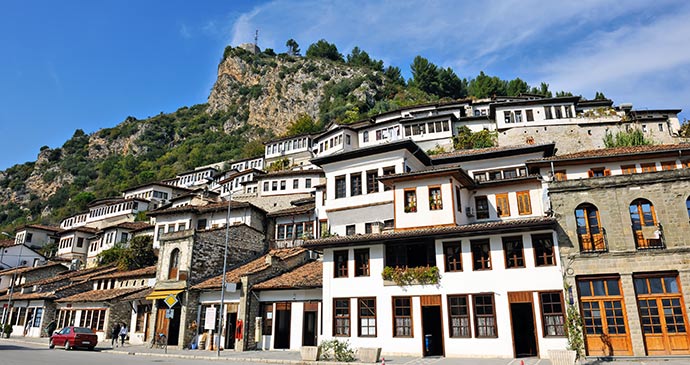 Thanks to their historical value, the religious buildings in the citadel were protected from the worst ravages of the atheism campaign, and in 1976 the government designated Berati a 'museum city', which saved the town centre from communist urban planning.
Berati has been inhabited since the Bronze Age, over 4,000 years ago. The great Tomorri Massif, which rises behind it, was a sacred mountain from very early times and it still hosts a huge Bektashi festival every August. The first traces of building on the citadel date from the second half of the 4th century BC, when the Illyrian Parthini controlled the area.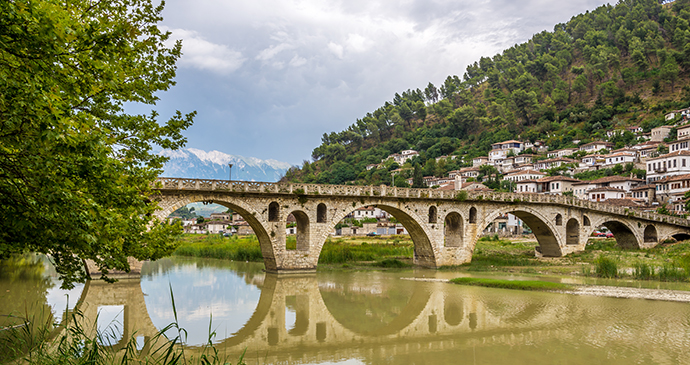 The name of the city may come from the Turkish word berat, meaning an order conferring a decoration, a sort of royal warrant; or it might derive from 'Beligrad', the name the Slavs gave the town, although there is debate about whether this is philologically possible. Berati won recognition as a UNESCO World Heritage Site in July 2008.