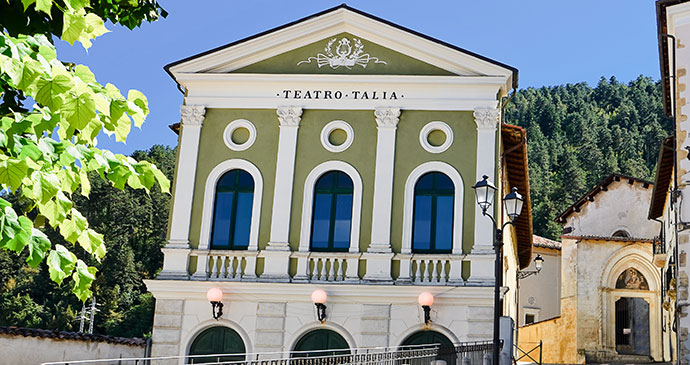 The Talia Theatre in Tagliacozzo © adamico/Shutterstock
Lose yourself among winding streets and innumerable churches.
A picturesque town of serene lanes and alleys, Tagliacozzo is dotted with medieval and Baroque palazzi. One of the larger settlements in the area, it is renowned for its fairly intact medieval core. The town is not far from Abruzzo's westernmost border with Lazio and is dramatically situated, as the name suggests (taglia means 'cut'), cut sharply into the side of a hill. This means that its streets – most of which you'd not dare try to navigate let alone fit into by car – can be very steep, which makes the town all the more captivating.