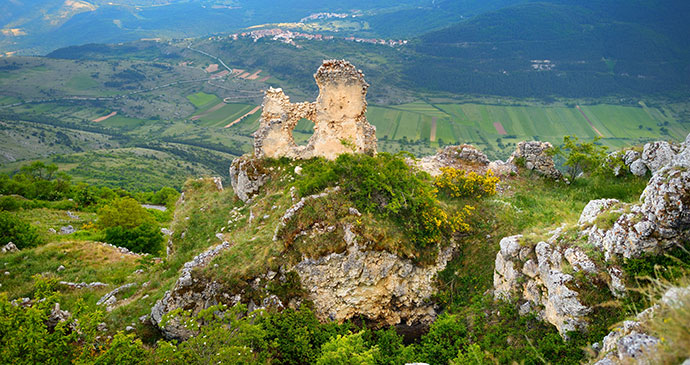 The Rocca Calascio Fortress is 1,500m above sea level © MNStudio, Dreamstime
Drink in stunning views from the highest fortress in Italy.
This great castle-fortress (admission free) is truly imposing and is perhaps one of the most magical sights in Abruzzo. Set at 1,500m above sea level, it's the highest fortress in Italy and one of the highest in all of Europe. The exact date of construction is not known, but the castle (particularly the central tower) was reinforced in the mid 15th century. The stone fortress, a military stronghold, is notable for its symmetry and the quality of its construction, given the difficulties of building a castle in such an exposed and elevated location. The military reason for building a fort in this position was to give a sweeping view of Abruzzo, and it still has just about the best views to be had in the region, especially at dusk.