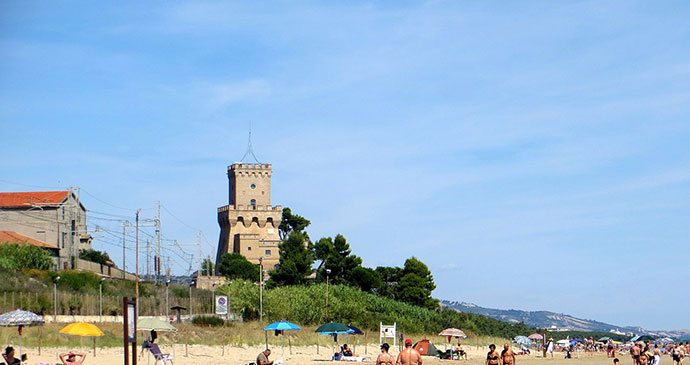 The beach at Pineto was awarded a Blue Flag in 2008 © Luca Aless/Wikimedia Commons
Recharge your batteries on Pineto's pristine beach.
The amiable town of Pineto is arguably one of the prettiest on the Teramo coast. Outside of the hectic summer season it is peaceful and an excellent place to lounge around and recharge your batteries. In 2008 its beach was awarded a Blue Flag, but it narrowly missed out in 2012.
Unlike in many other coastal towns here, the town does not extend to the coast itself, but is separated from the beach by a railway line and a pine grove (from which the town gets its name) planted by Luigi Filiani. This lack of beachfront development combines with the dry Mediterranean hills that frame the town to make it both attractive and serene.