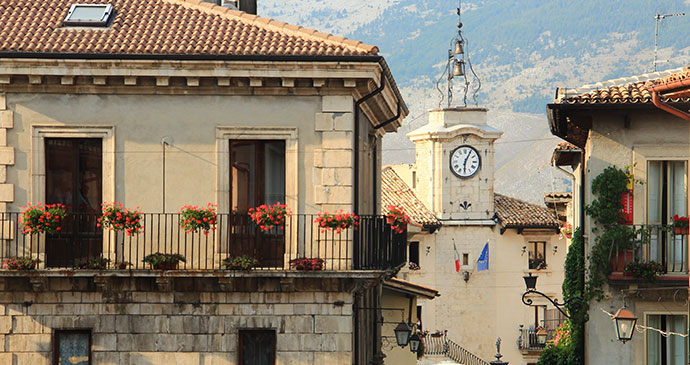 Pescocostanzo is strikingly beautiful © Giuseppe Di Paolo/Dreamstime
Visit frescoed churches and medieval palazzi in Pescocostanzo.
Pescocostanzo is widely held to be one of the most striking towns in central Italy. Its architectural and artistic gems include centuries-old houses and public buildings, set on a peaceful plateau in a southern corner of the Majella National Park.