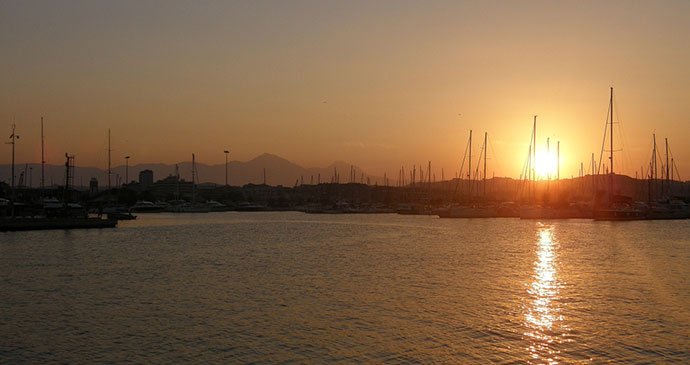 Pescara is especially charming in the warmer months © Ra Boe/Wikimedia-Commons
Soak up la dolce vita on Pescara's riviera, backed by stylish boutiques.
Despite the obvious lack of evident history or historical landmarks, Pescara is a microcosm of some of the best things Italy has to offer: a dining scene to cherish, a summer atmosphere to knock your socks off, the best shopping in the region and a vibrant beach culture. As the economic powerhouse of Abruzzo, the city has been buffed and shined, and is ready to welcome the willing traveller with open arms.
During summer, Pescara has a knack for changing your outlook on what constitutes la dolce vita. The streets are awash with sunshine and are buzzing in the mornings and late afternoons, only to be found deserted and peacefully silent over the lunchtime and siesta hours. Nothing could be so important as to warrant shortening lunch, the most important meal of the day. Or, God forbid, missing out on those precious forty winks before heading back to work for the afternoon.
Whilst Pescara's charms are not of the slap-in-the-face variety that are so common among the historical cities of Italy, it is a place well worth exploring, especially in the warmer months, when it really comes into its own. That said, it takes more than a moment or two to see past the concrete façades of the countless post-war apartment buildings to a vibrant, pastel-coloured coastal city that oozes rest and relaxation.