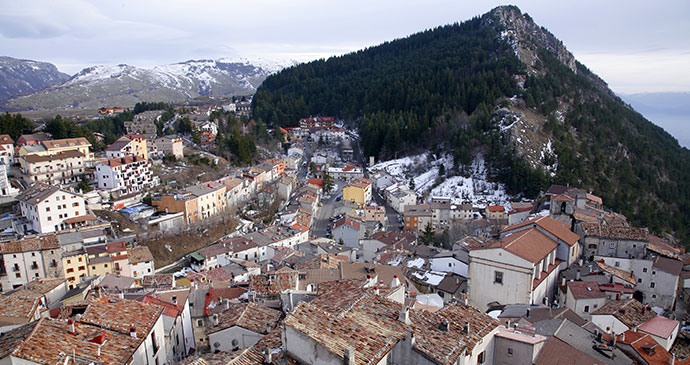 Ovindoli is a town of medieval origins © trotalo/Shutterstock.
Tackle exhilarating ski runs and stay in a mountain rifugio at Ovindoli.
For more than a hundred years, this large town of medieval origins has been 'the' place in Abruzzo (if not in non-Alpine Italy) for skiing and snowboarding. During the colder months, Italians descend on Ovindoli with as much fervour as they would eat a gelato on a warm, July evening. In fact, the town's popularity as a summer holiday destination almost rivals its winter tourism due to the beauty of the surrounding landscape. It is situated at the southern end of the Rocche plateau, which connects the Sirente and Velino massifs, and sits at more than 1,250m above sea level.