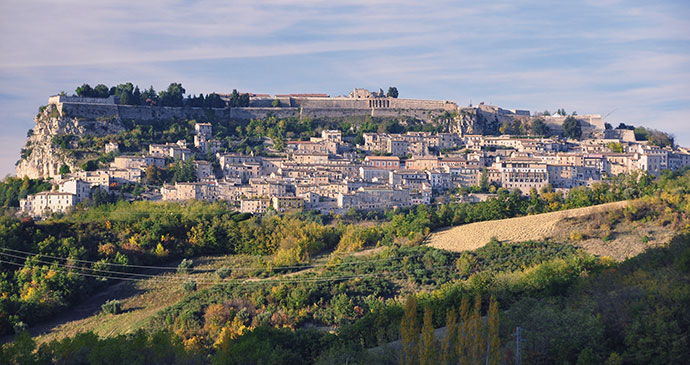 The town is famous for its fortress © Bornin54/Dreamstime
Wander through time-warp streets and discover medieval churches.
If you visit only one place in the province of Teramo, it should undoubtedly be the stunning town of Civitella del Tronto (population: approx. 5,000). It is a small, wall-enclosed gem about 650m above sea level and is famous for its impressive fortress, important from both an architectural and a historical point of view. The town has withstood long sieges, such as those instigated by the French in the 1550s and again during the Risorgimento (Italian unification). It was voted one of the most beautiful villages in Italy in 2012.