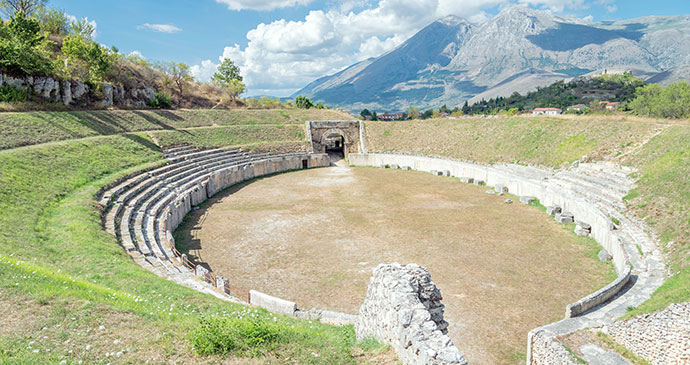 The ancient city of Alba Fucens is well preserved © Matteo Gabrieli/Shutterstock
Step back in time at the well-preserved Roman ruins of Alba Fucens.
If you take an interest in ancient Rome and its wonderfully convoluted history, Alba Fucens is a must-visit. Set on the hills and framed by the mountains of the Sirente Velino Regional Park, this wonderfully well-preserved ancient city is an easy place to imagine Roman citizens going about their business. Nowadays, the Roman, medieval and modern towns, all in close proximity to one another, show the various layers of settlement in Abruzzo.