Named after Joseph Polloni, captain of the Nuestra Señora del Rosario, wrecked here in 1753 (and not after a ship called the Polonio), this is one of the most alluring destinations in Uruguay for backpackers and others in search of isolation and tranquillity.
It's a granite headland (once an island), much like Punta del Este, La Paloma and José Ignacio, with brava and mansa sides; the Playa Sur (or Playa La Ensenada) offers surfers a great variety of waves, thanks to its constantly moving sandbanks, and the Playa de la Calavera (Beach of the Skull, to the northeast, so called because of the cattle slaughtered here by the indigenous people) is the only beach on the whole coast which faces east and northeast. The beaches are always virtually empty, and to the southwest you can walk all the way to La Pedrera, seeing little more than a few shanties and shipwrecks.
What to see in Cabo Polonio
The lighthouse, built in 1881–84, is 27m high (40m above sea level); a rough path passes between the faro and the sea lions. The Espacio Sensorial Aldea Infinita, on the so-called 'plaza' on the track from the bus station, has a random collection of displays on medicinal plants, pirates and the Tarot and I Ching.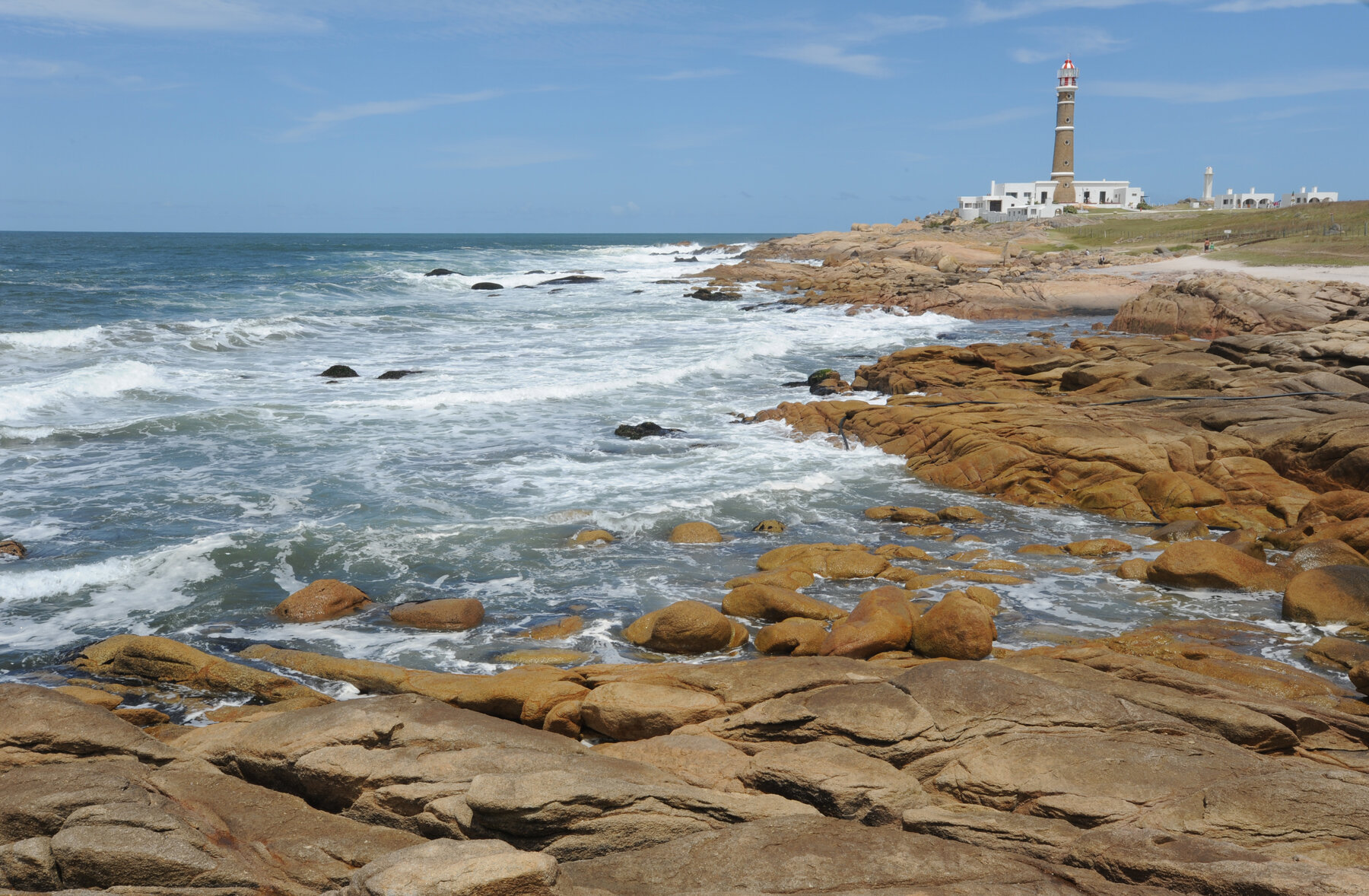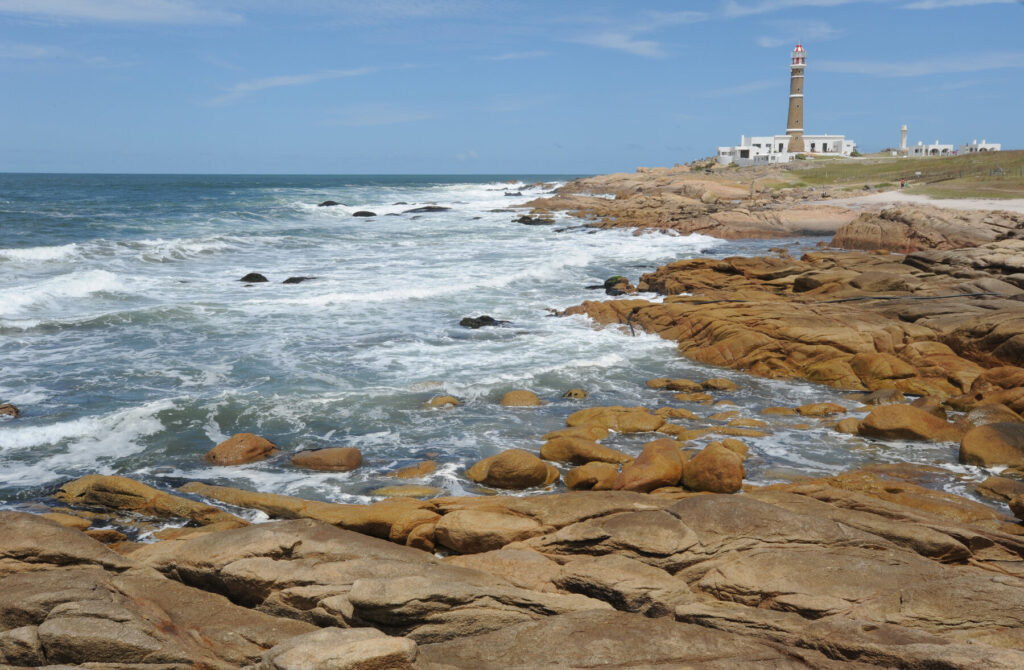 There are lifeguards on the first couple of hundred metres of each beach; surfing (best in spring and autumn) can be arranged with the Escuela de Surf Cabo Polonio.
Monte de Ombúes
3.5km east of the Cabo Polonio terminal, boats leave from the bridge over the Arroyo Valizas to the Laguna de Castillos and, on its east shore, the Monte de Ombúes (ombú forest). On the hour-long boat ride, you'll see plenty of birds such as ducks, cormorants, gulls, herons, ibis, storks, kingfishers and teros, and perhaps even wood-rails, coscoroba swans, southern screamers or flamingos.
Ombúes grow along a 25km stretch of the lakeshore, but the main grove consists of about a hundred of these odd trees with their stumpy trunks and seemingly random branches. In fact, it's unclear whether the ombú is actually a tree or an overgrown bush – in addition to its weird shape, it has soft flaky wood that falls apart like a croissant, so that it gradually becomes hollow inside. This makes it hard to calculate their age by the normal technique of counting rings, but it seems that many of these trees are 500 – possibly as much as 800 – years old. It also means that they are not strong and can easily be blown over by a storm – hence their development in groves.
Barra de Valizas
At the start of a road leading 4km south of Cabo Polonio is Barra de Valizas, home to stunning empty beaches that stretch forever. Thatched wooden shacks serve as bars, café and shops; many open only for the summer season, but houses can be rented very cheaply so there are various alternative types here through the winter, and it has a more diverse population than Cabo Polonio.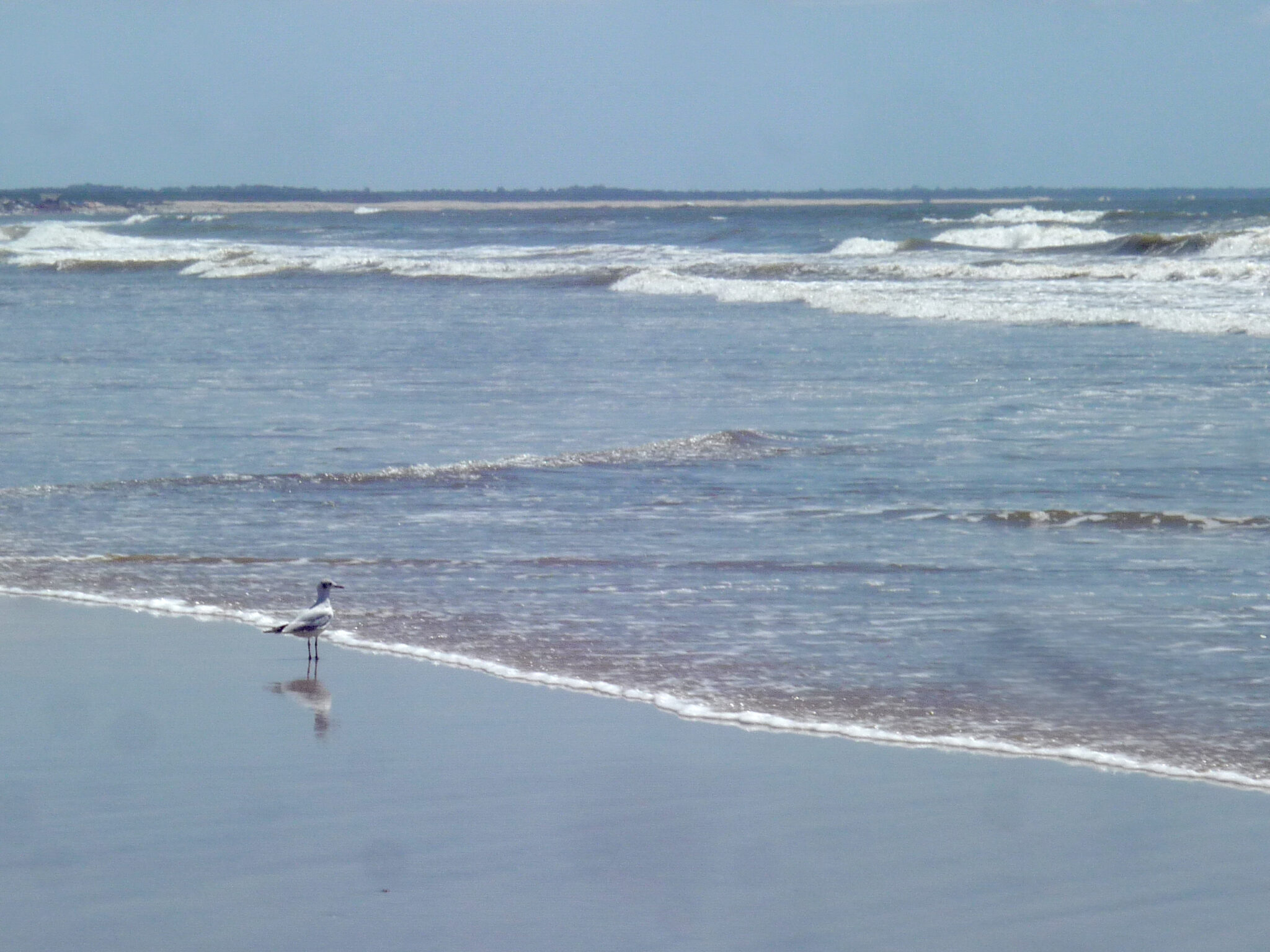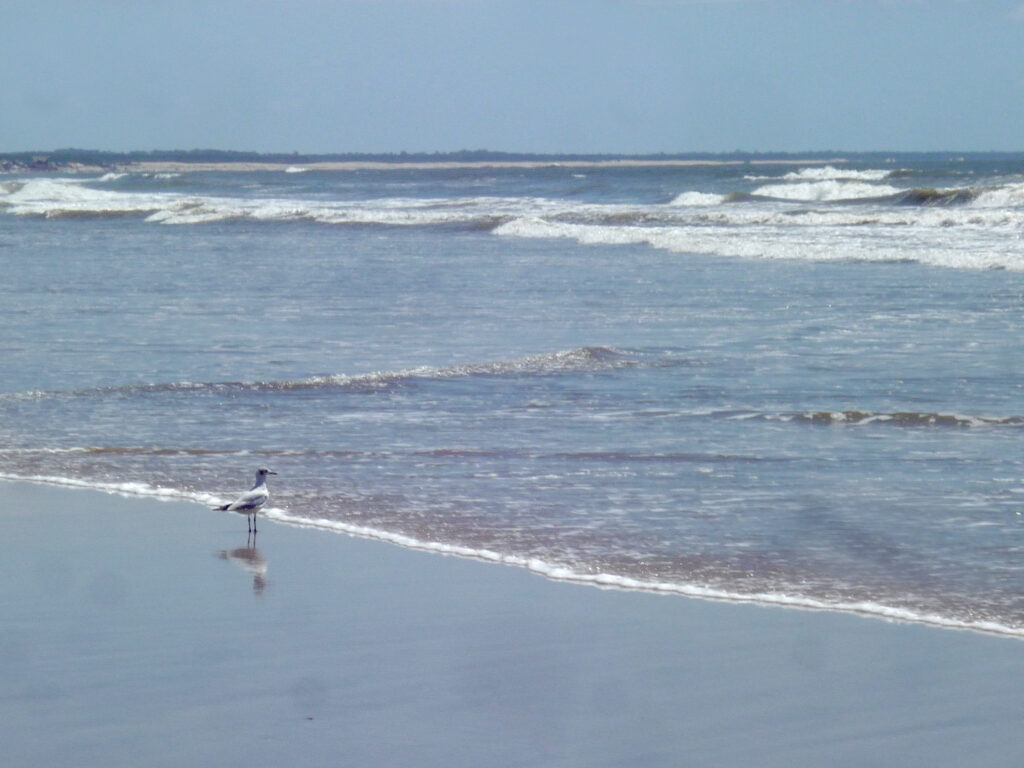 There are plenty of hippies selling the usual beads and jewellery, as well as artists and musicians in summer; in the evenings people hang out, playing guitars and singing by candlelight. Many houses have no electricity; however, in 2009 there were protests at plans to install street lights, of which there are now a few (but the night skies are still breathtaking). There are plenty of free-range animals, and everyone seems to have a dog or three.
Getting to Cabo Polonio
By 4×4
Cabo Polonio has no road access. The main way in and out is on 4×4 trucks which shuttle along a sandy track from the Terminal Puerto de Polonio. Buses come here from Rocha via either Castillos or La Pedrera, and there's shaded car parking.
Until not so long ago, there was just one beat-up truck that made the journey when its owner saw fit; now there's a fleet of trucks with double-deck seating on the back, with a ticket desk and regular departures.
On foot or horseback
From the Plazoleta Fragata Leopoldina Rosa in Barra de Valizas, a sandy track leads to the right for about half a kilometre past a pond, reaching the beach at the Arroyo Valizas, where a boat is usually waiting to ferry you across the mouth of the river. The arroyo is wide and fairly fast, and while horses can wade it's too deep for humans.
Once across, it's about 7km to Cabo Polonio by the direct route across the dunes, or 9km if you follow the coast around Punta Castillos Grande (a good whale-watching spot in season). Taking the direct route, you should head up the highest dune, for the views as much as anything – inland you'll see a couple of shacks and scrubbier land with rock outcrops and some cows, while to the southeast is the rocky headland and Cerro Buena Vista (58m). Dunes stretch ahead for about 3km – head southwest as well as you can, and keep just to the left of the forest when you see it on a ridge ahead.