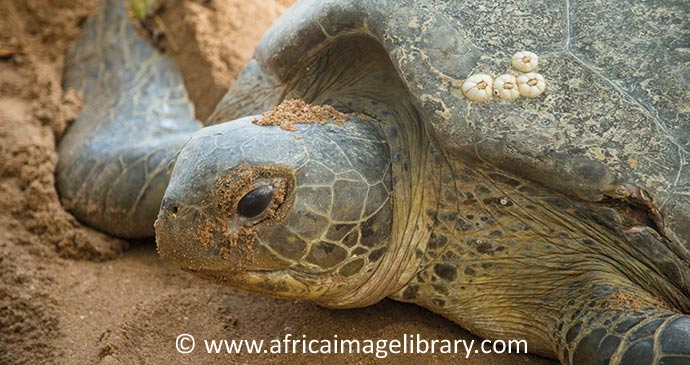 Matapica Beach is the ideal spot for turtle viewing © Ariadne Van Zandbergen
Accessed via narrow channels through a dense mangrove swamp, this remote sandy beach is one of the best places in the world to see marine turtles nesting.
One of the region's most important marine turtle-nesting sites, Matapica Beach is the name loosely applied to the 20km of wild uninhabited Atlantic coastline that stretches east from Braamspunt (on the combined estuary of the Suriname and Commewijne rivers) to the mouth of the smaller Matapica Creek. Unusually for Suriname, the coastline here is predominantly sandy, and while the water might be a little too rough and murky for it to qualify as a conventional beach resort, it does provide ideal conditions both for the turtles to lay their massive clutches of eggs, and also for visitors to witness this thrilling phenomenon. In terms of turtle encounters, we regard Matapica as the best site in Suriname, since you are based right on the beach, and thus have a better chance of daylight sightings than you would at better-known rival Galibi. The most common species here, as in Galibi, is green turtle, but leatherbacks are also quite frequent. Olive ridley and hawksbill turtles also nest here, but very occasionally and sightings are rare. The main nesting season for green turtles runs from February to May, and for leatherbacks from April to July. Turtles are highly unlikely to be seen at other times.