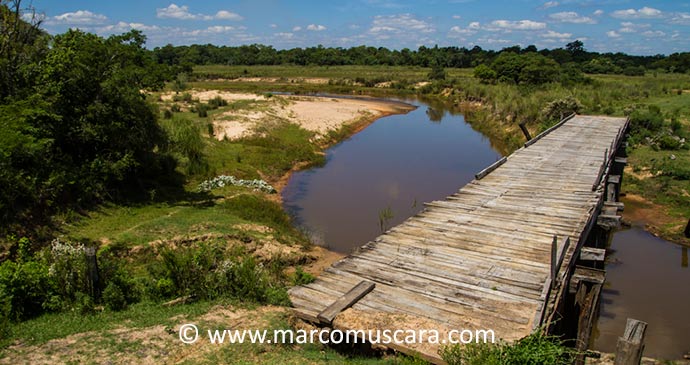 Ñeembucú is one of the wildest and most beautiful areas of Paraguay © Marco Muscarà
You'll find beautiful birds and wildlife in these undiscovered wetlands.
Tucked away in the southwestern tip of eastern Paraguay, Ñeembucú is one of the wildest and most beautiful areas of Paraguay, and one of the least visited. The access point is San Ignacio. It also has the advantage of comfortable fast buses running from Asunción to Pilar, and a number of new posadas turísticas recognised by Senatur. Pilar, the capital of the departamento and the gateway to the other places of interest, is a good hour and a half from the international highway Ruta 1, and is reached by Ruta 4, which is asphalted. At Pilar, the asphalt runs out.
If you want to get away from people and into nature, Ñeembucú is a great place to go. Only in the remote northern Chaco will you find a departamento more sparsely populated. In its low-lying savannahs and wetlands, bordered on two sides of a triangle by the rivers Paraguay and Paraná, the marshes of Ñeembucú are as important as they are unknown. The birdlife is stunning, and even the least bird-aware of visitors will be enchanted by the sight of egrets (white herons) winging above them.
There are plenty of roadside hawks, southern crested caracaras, black vultures, southern lapwings, spotted nothuras, neotropic cormorants, and picazuro pigeons. Birdwatchers will want to stop and get out their binoculars where the wetlands start, as close as 20km from San Ignacio. Unfortunately, it is difficult to do this unless you are travelling by car, as the buses do not generally stop on the 1½ hour drive through empty countryside between San Ignacio and Pilar.
As evening draws in, the birdsong most heard is from the giant wood-rail, the limpkin and the famous southern screamer, which is found only in South American swamps. It is a huge, heavy, distinctive bird, and its wingspan of 170cm makes it a noisy bird in flight. It has a red surround to the eye, a crest of feathers at the back of the head, black and white rings around its neck, red legs and partially webbed feet. It is usually found in pairs, and the couples, which share the incubation of eggs, are so faithful that when one of the pair dies the other often dies too. Its cries of chahã can be heard up to 3km away, earning it its Guaraní name.