The best way to help is usually financial, but where volunteer opportunities exist this has been mentioned. Some projects now ask short-time volunteers to pay for the privilege of volunteering, to compensate for the extra attention they will need. Asking for a tour of the project, and following it with some fundraising on your return to your home country, may be more helpful.
If you would like to help with the care of orphaned or abandoned children, SOS Children's Villages have five homes for children known as the Aldeas ('Villages'), in San Ignacio, Hohenau, Asunción, Luque and Belén. You can make a donation online, or become a godparent or a friend of the Aldeas.
If you would like to help on environmental projects, the World Wide Fund for Nature has been working on reforestation in Paraguay among other things. They have projects in the Atlantic Forest, in the Cerrado region of the Pantanal, and in the Chaco, and they have a range of activities in which they can involve volunteers.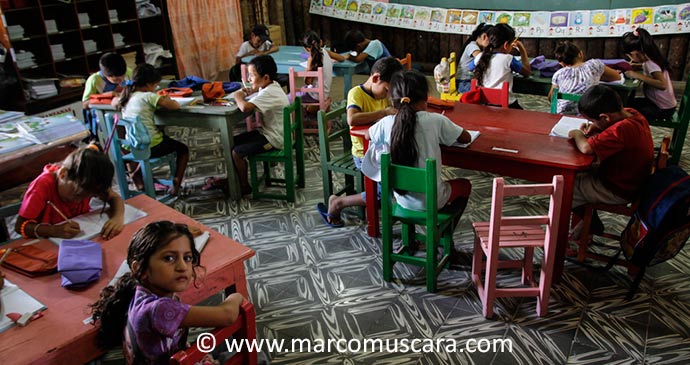 A charity called Para La Tierra takes volunteers at its two biological sites – one near Pilar in Ñeembucú and the other at Pro Cosara in the San Rafael Atlantic Forest . You pay to volunteer (US$925 per month for board and lodging, with a reduction after three months or for scientists doing internships),
The Fundación Paraguaya does good work in offering microfinance and entrepreuneruial education, and they have a website in English. It has helped two excellent agricultural schools to get up and running on a self-sufficient basis (Hotel Cerrito in the Chaco and Mbaracayú Lodge in the North East). It offers one of the more serious volunteer opportunities and for this reason is more demanding: volunteers must have excellent Spanish and be over 20, and there is a cost. Write 'Internships' into the search box on the website.
Dequení is a well-established foundation that works primarily with children from poor communities. It offers protection to children at risk, runs community centres and gives training to help young people from poor communities find work. It also takes international volunteers for periods of three months or longer.
If you would like to help with the nutrition of poor children living in the bañado of Asunción and other poor barrios, there are daily lunch canteens run by the organisation Ko'eju, which means 'dawn' in Guaraní. The canteens began in 2002 in the Chacarita, and they have spread now to other areas. Ko'eju is a project by pastors and members of the Centro Familiar de Adoración church
The Jesuit programme for the education of the poor in Latin America is called Fe y Alegría, and naturally there is a Paraguayan branch. It does excellent work, running schools for the poor, training programmes for community leaders, and radio schools to teach literacy, particularly in Guaraní. Sometimes they take volunteers, particularly from Spain, but not for short periods.
A charity that works principally in giving scholarships for tertiary level education to bright students from poor homes is the Santa Maria Education Fund. It was founded by the author of this guide, and its projects can be visited in Santa María de Fe, Misiones. It takes a limited number of volunteers as English teachers, but they must be fluent in Spanish and fill specific job slots – usually five months to a year. Short-term visitors can sometimes help by transporting books from England.
If you live in England, one way of helping is via the Anglo Paraguayan Association. It has a very small fund which it administers, in order to help a number of different projects. Because the organisation is largely composed of Paraguayans who have come to live in England, they have excellent feelers for small projects that deserve aid.