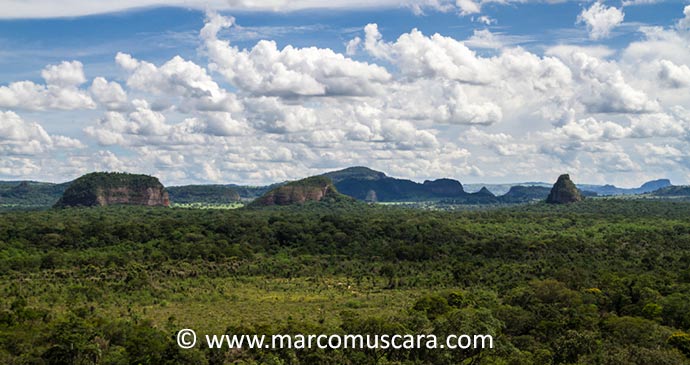 The name Cerro Corá means 'hill circle' in a mixture of Spanish and Guaraní © Marco Muscarà
This remote national park is tinged with sadness, as the site of Mariscal López's death.
Because Cerro Corá is regularly visited, it is not necessary to follow the general rule for visiting the national parks, which is to contact SEAM (Secretaria del Ambiente) beforehand in Asunción. This famous but remote park is best known for being the site of Mariscal López's death and the country's final capitulation in the Triple Alliance War. But, in fact, it includes two other attractions: a pleasant nature walk to Cerro Muralla, and the eco-archaeological reserve of Gasorý, where there are cave writings. There is also a pleasant beach on the shores of the Río Aquidabán. The park protects the Cerrado ecosystem and the famous bellbird or pájara campana can be found there. It covers more than 12,000ha and was declared a national park in 1976. It is visited by 9,000 people a year, of which 40% are foreigners.