A capital city with a historic heart, Asunción is nestled on the elbow of the Río Paraguay.
Asunción is not one of Latin America's loveliest cities, though it grows on you. A certain amount has been done in the last few years to clean buildings, remove over-large hoardings, widen pavements and install pergolas, benches and period streetlamps in the key areas of the city centre.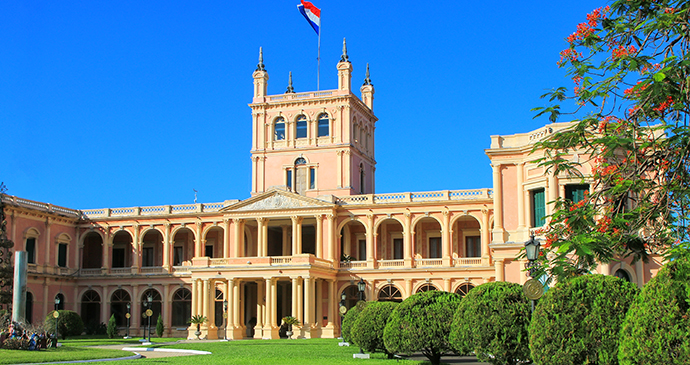 There has also been a splash of imaginative, colourful murals since the Latido Americano Paraguay festival that came to the city in August 2016, uniting nine Paraguayan artists with 31 from other Latin American countries. There is much more to be done, as many fine 19th-century buildings are in a state of near collapse, but could be magnificent if restored. However, a start has been made, in the renovated Casas del Bicentenario. If you know where to go, you can find a lot of great interest and a little of great beauty.
As the capital, Asunción brings together the best artistic and intellectual life of the country, and a cultural and political awakening is undoubtedly taking hold, particularly among young people. It can be seen in the recent political protests, summoned through social networks, and in the rise of a new wave of design that is simultaneously more modern and more heritage-based.
There was an artistic creativity and an inspiring eloquence in the peaceful street demonstrations that followed the 2012 coup, and there is still a tangible buzz in the air – influenced inevitably by the northern hemisphere, but nonetheless with a pride in distinctive Paraguayan culture.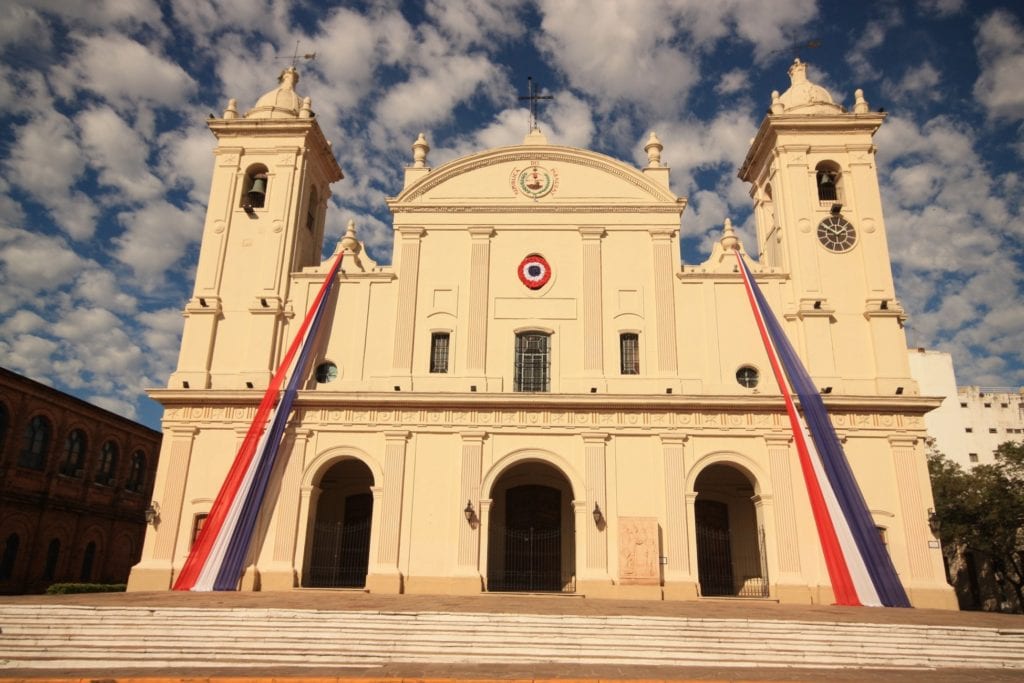 At the same time, economic growth over the last five years has resulted in a plethora of innovative new bars and restaurants. Seen at its worst, Asunción has roads and pavements in terrible condition, rubbish littering the streets, and children in ragged clothes begging on buses. BBC journalist Tim Vickery once wrote: 'The place and the people have a certain serene charm, but one of the abiding impressions is of mangy dogs snoozing on shattered paving stones.'
But seen at its best, Asunción is immensely rich in green spaces, with plazas, parks, the Jardín Botánico and the Costanera. Particularly good places for walking are the new coast road and the Parque de la Salud. It is always a joy when some of the trees are blossoming, with the pink of the national tree, the famous lapacho (tajý in Guaraní), the yellow of another variety of lapacho, the red of the chivato, and the blue of the jacaranda. The blossom is seen not only in spring but whenever a burst of warm weather misleads the trees into thinking spring has arrived.