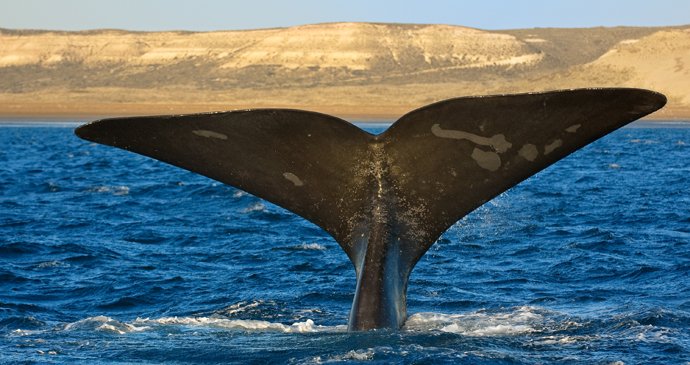 The Península Valdés is an excellent place to go whale-watching © elnavegane, Shutterstock
On the coast of Chubut is the incredible wildlife haven of Península Valdés and nearby points. The peninsula itself was designated a UNESCO World Heritage Site in 1999 for its wildlife, most importantly the southern right whale (Eubalaena australis), which comes to breed in Golfo Nuevo and Golfo San José between June and mid-December. The whale itself was declared a Natural Monument by the Argentine government in 1984.
Whale and wildlife wonders can be seen first hand at this incredible wildlife haven.
The coastline near Caleta Valdés from Punta Norte to Punta Hércules has also been named a Natural Monument – sea lions and some 40,000 elephant seals (with approximately 10,000 pups born each year between August and November) breed along this 200km stretch of coast.