The first area in Britain to be designated an Area of Outstanding Natural Beauty (AONB) in 1956, Gower is deserving of all the superlatives that frequently come its way.
In fact, to quote a few visitors to South Wales it eclipses many of Pembrokeshire's finest spots. Gower has been inhabited since Paleolithic times, as the much-vaunted discovery of a skeleton at Goat's Hole Cave in 1823 indicated, but evidence points to many other periods of human habitation here: a chambered tomb at Parc le Breos, an Iron-Age hillfort at Rhossili, and a Roman villa at Oystermouth.
South Gower
Originally settled by the Normans, wind-bitten south Gower is the most built-up part of the peninsula – and notwithstanding the odd bit of bungalow blight – is possessed of a string of fabulous blue flag beaches backdropped by sometimes sheer cliffs.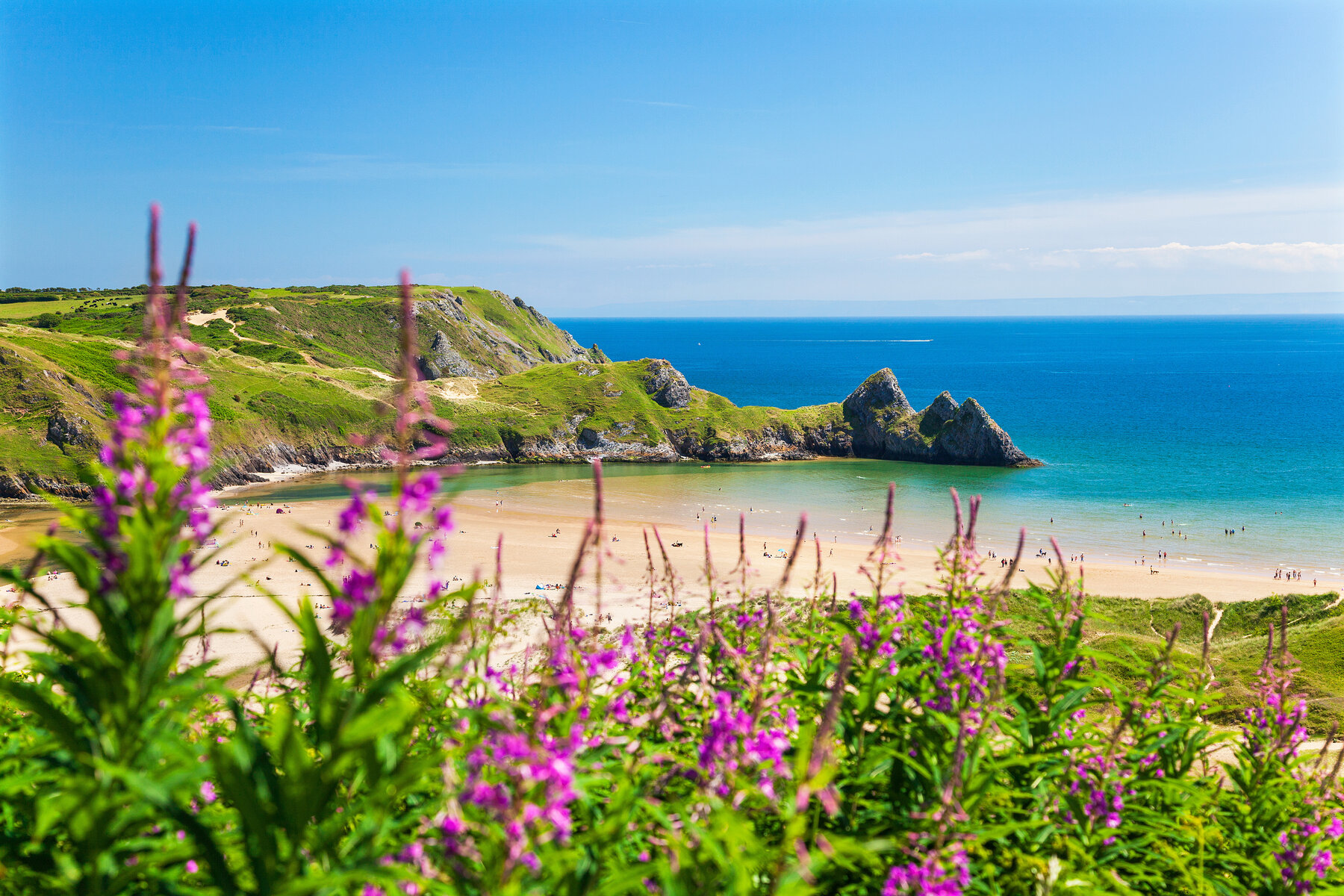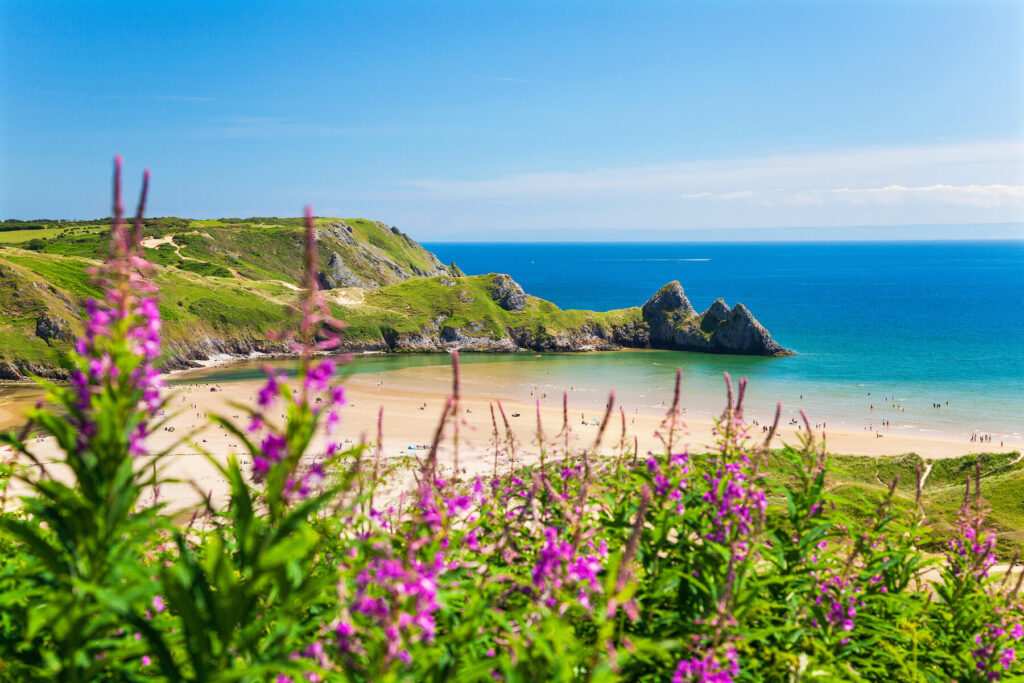 Many of the smaller coves and beaches here can't be reached by car, so if it's a bit of solitude you're after, these are the ones to target. Three Cliffs Bay is the main one, but the likes of Oxwich Bay (home to one of Wales's few Michelin-starred restaurants) and Port Eynon are just as rewarding.
Mumbles
On the edge of Gower, and effectively a suburb of Swansea, Mumbles is charm personified and a good place to stock up on provisions, especially if you're planning to hunker down for a few days out west. Despite elements of gentrification, Mumbles has retained its Edwardian earthiness and is devoid of any of the tackier elements of your average seaside resort.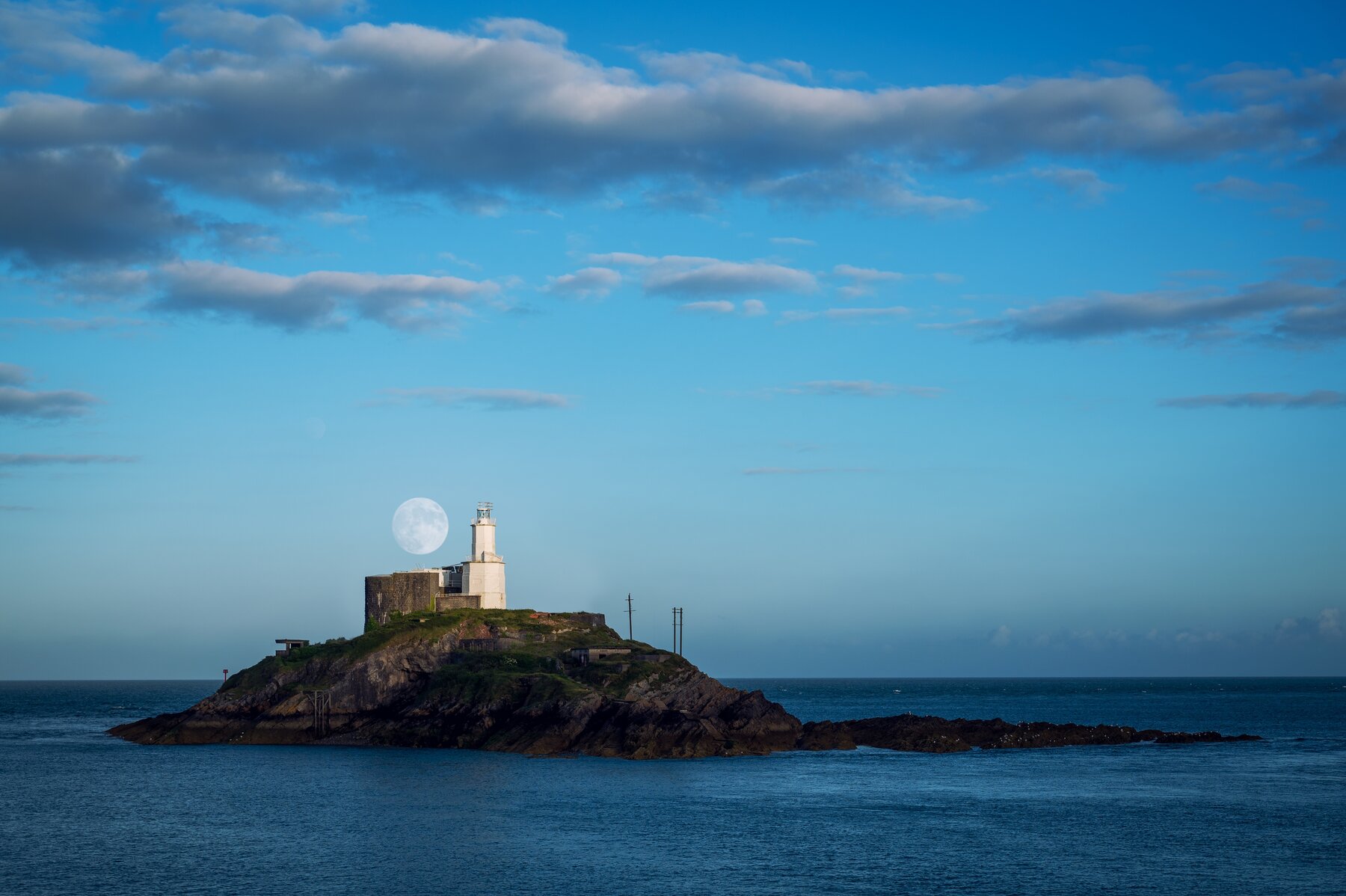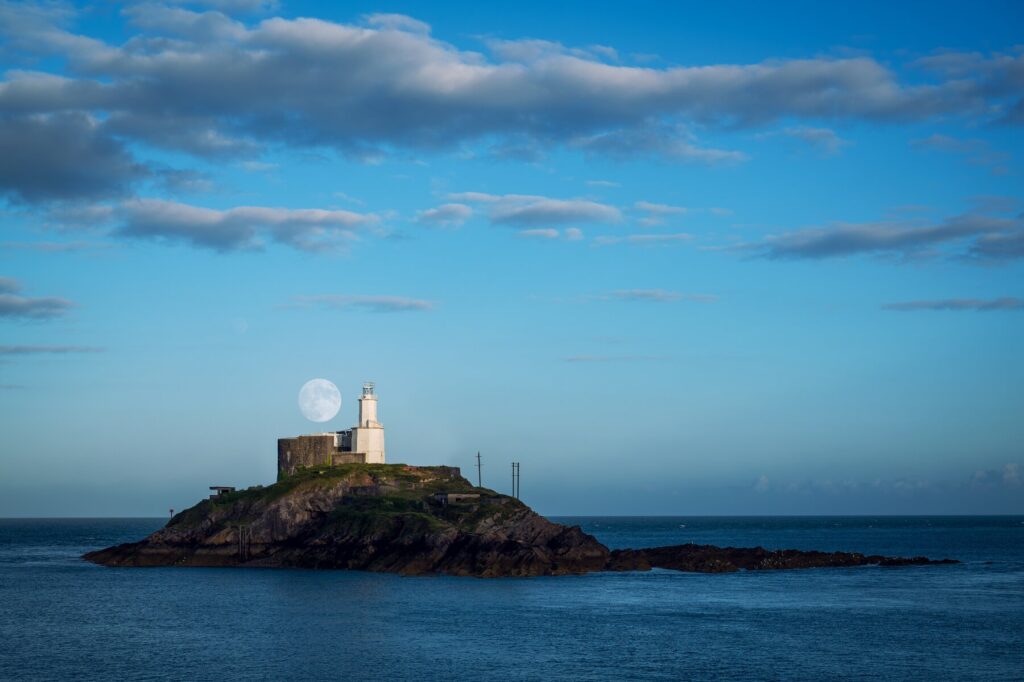 In fact Mumbles is one of those places where really you don't need to do very much at all, except promenade, eat and drink. In recent years Mumbles has forged quite a reputation as bit of a foodie destination, and while places do come and go, you can expect to gorge well here. There are plenty of pubs too – it isn't dubbed the 'Mumbles Mile' for nothing.
Oxwich Bay
Somehow the beaches seem to get better the further west you go, and so it is with Oxwich Bay just around the headland from Three Cliffs Bay, which is accessible by foot at low tide.
A three-mile sweep of soft pale sand, with safe, shallow sea, good surf and acres of space, this pretty much has everything you could wish for in a beach. It's also ecologically sound thanks to its status as a national nature reserve, Oxwich Burrows, which embraces dune slacks, lakes, saltmarsh and woodland – quite an unusual combination in a relatively confined area.
West Gower
West Gower brings with it world-class coastal scenery courtesy of Worm's Head out beyond the village of Rhossili, from where it's an exhilarating walk along Rhossili Bay up to Llangennith and its campsite, popular with surfers.
Rhossili Bay
'Bleak and barren' was Dylan Thomas's rather curt observation of Rhossili Bay, which bears the full brunt of the mighty Atlantic swell at the far western tip of the peninsula. It's fair to say that most visitors would be inclined to disagree with Thomas's assessment, for this is one of Wales's great beauty spots, a 3-mile stretch of smooth sand, 2 miles of which is owned by the National Trust.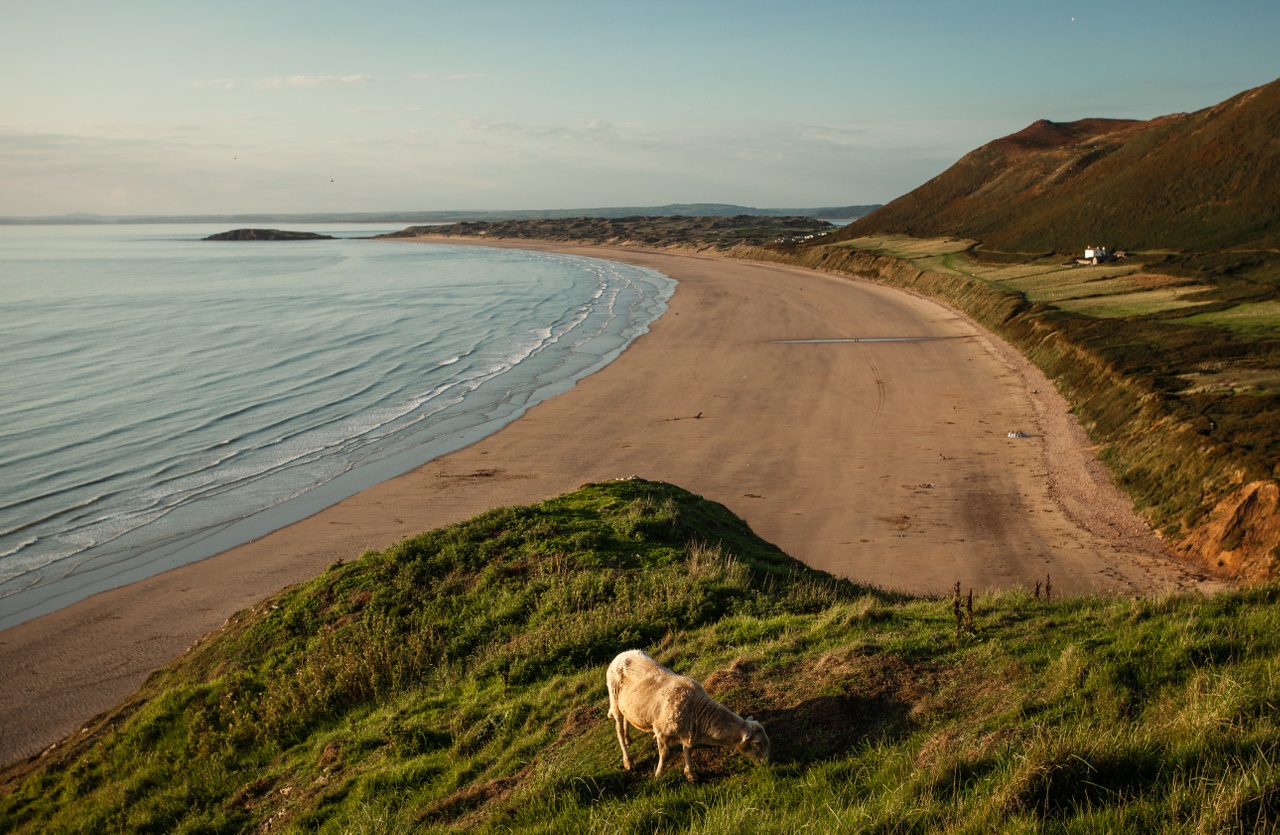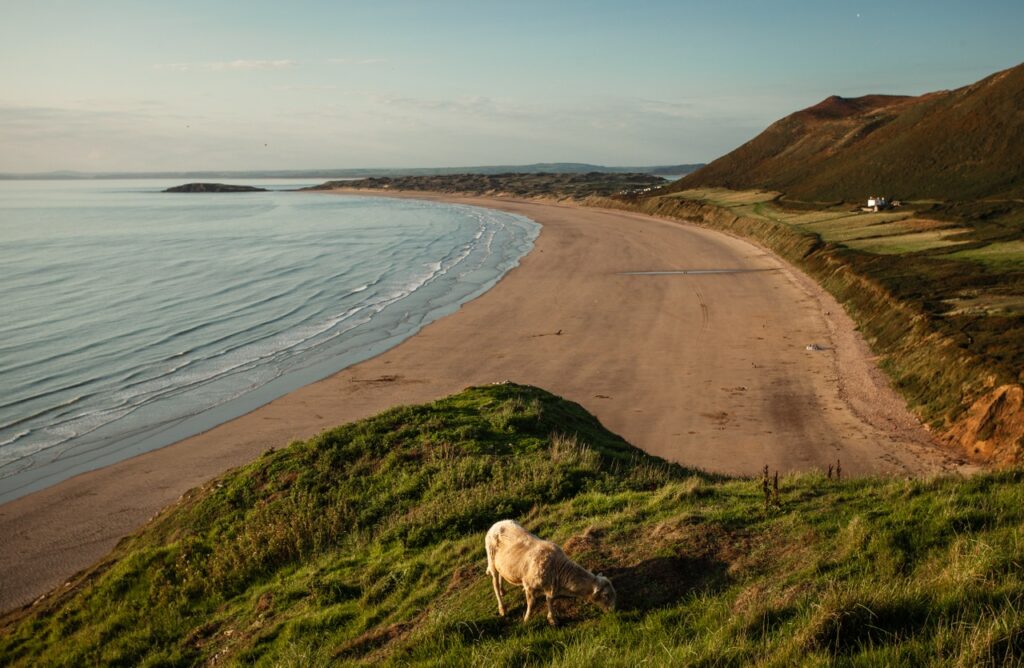 Moreover, dogs are permitted on the beach all year round. So named because the Vikings thought it resembled a sleeping dragon, Worm's Head is the most sought-out landmark on Gower, and one of the most memorable geographical landmarks anywhere along the British coastline, up there with the likes of Durdle Door and the Old Man of Hoy.
Llangennith
The big deal in Llangennith is its beach, a mile or so from the village down Moor Lane. A yawning expanse of dune-backed golden sand, it's one of the best surfing beaches in Wales, popular with everyone from hot locals to complete novices.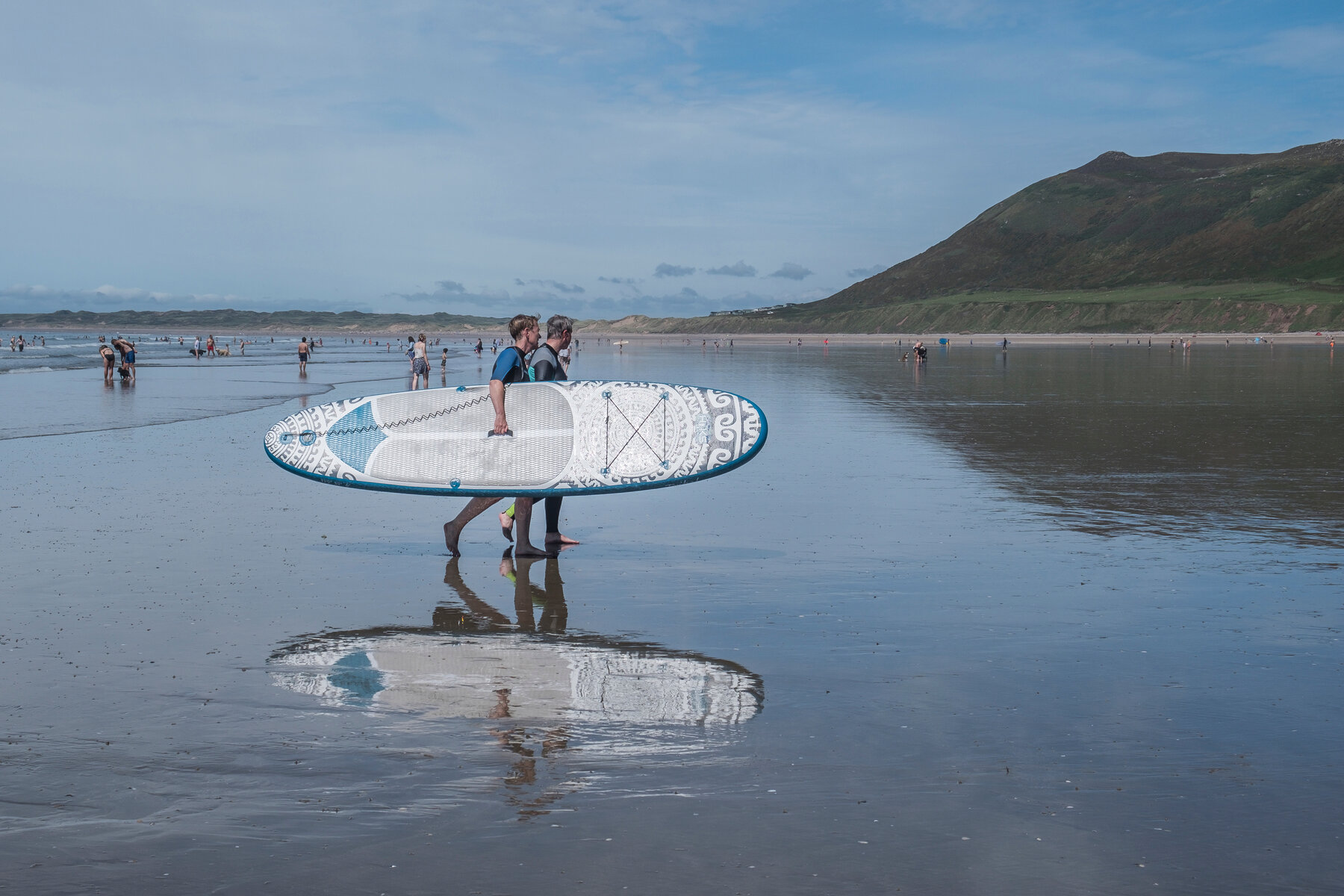 There's an excellent surf school based at the Hillend campsite, which is where most people end up staying anyway. Pleasant as it is, there's very little to Llangennith itself, save for the church of St Cennydd on the grassy village green, and the popular King's Head Pub opposite.
Mid Gower
Mid Gower is defined by the brackeny backbone of Cefn Bryn, a 500ft-high sandstone ridge that stretches all the way across the peninsula to Rhossili Downs. Inland Gower's main settlement is Reynoldston and it'll come as little surprise to learn that its focal pint, sorry, point, is the pub, and a fine one it is too.
From Reynoldston, the road heads northwest to Fairyhill, beyond which one road heads west to Llangennith and the other east to the village of Llanrhidian, whose historic and much-loved pub, the Dolphin Inn, closed in 2020. However, there have been rumblings that this may reopen in some form or other under new owners, so watch this space.
North Gower
Beyond the sheep-filled fields of the central tract – a long, red sandstone ridge – the north coast is Gower at its most elemental: spectral castle ruins, vast acres of marshes and mudflats, cockle beds, and the odd, time-warped village. It's also where Wales's finest meat, Gower saltmarsh lamb, hails from.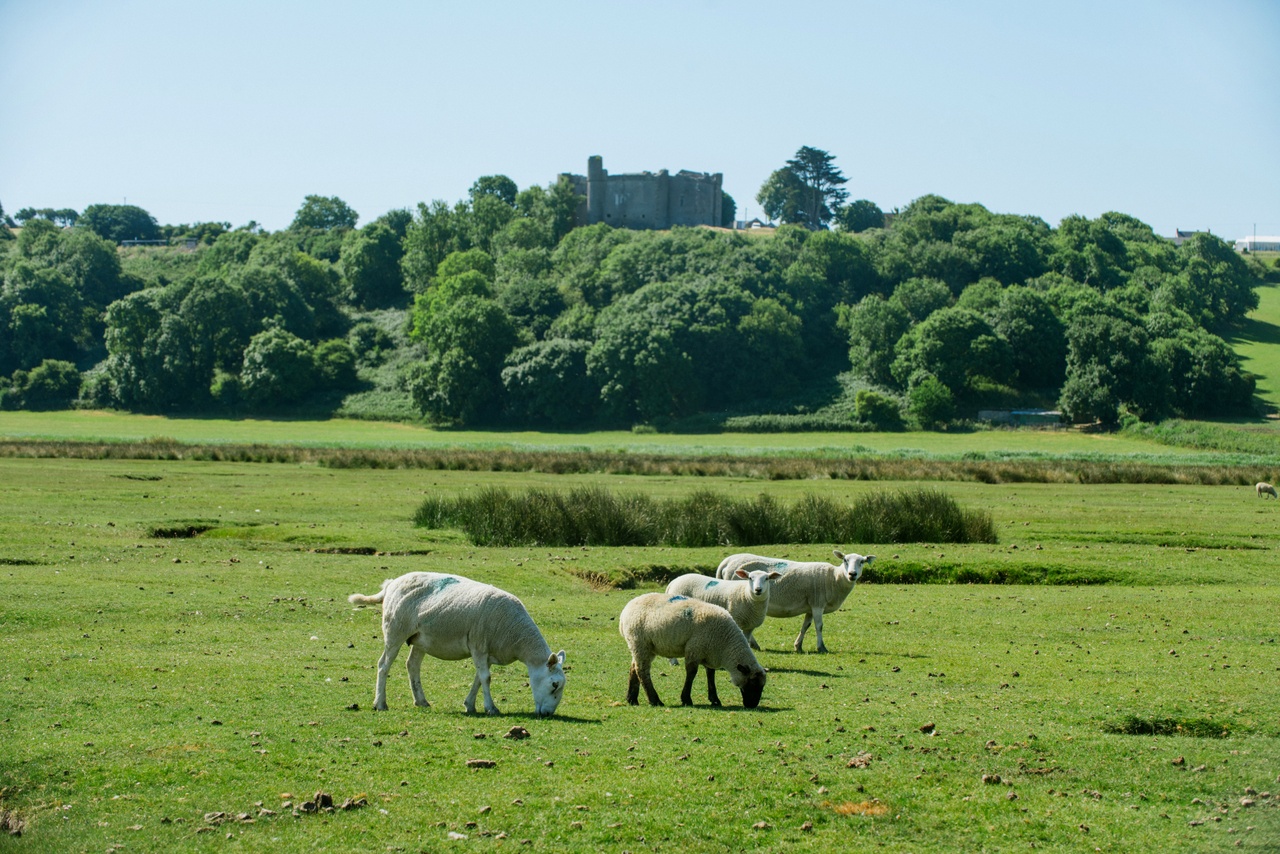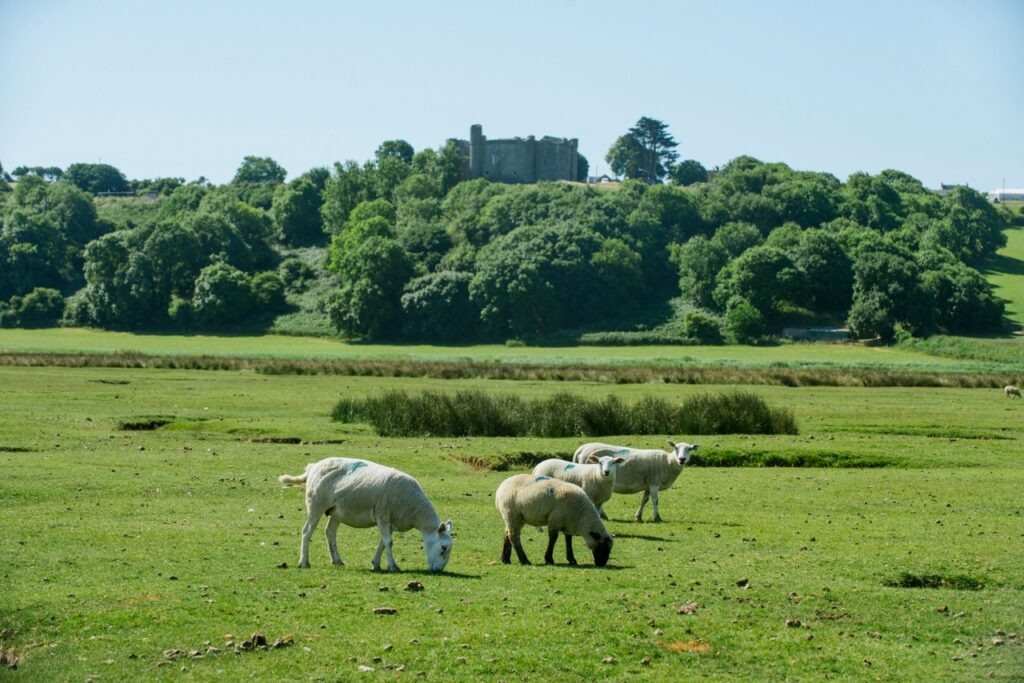 Indeed, with its fertile farmland, endless coastline and mild winters, Gower is blessed with an exceptional natural larder: shellfish, Penclawdd cockles, asparagus and seaweed – tons of the stuff – all of which finds its way on to menus both here in Gower and beyond.
Travel to Gower
By car
The narrow, often single-lane roads make for wonderful driving, with endless opportunities (for diversions) to stop and admire the next fabulous view – though patience will be required, if not with other motorists, then certainly sheep.
By bus
Gower is pretty well served by buses, though it's important to note that many services don't run on Sundays. The main buses of concern are #14 from Swansea to Bishopston and Pennard Cliffs, via the university; #116 to Llanrhidian, two or three of which carry on to Llangennith; #118 to Rhossili via Parkmill and Reynoldston; while #115 is a circular between Llangennith and Port Eynon.