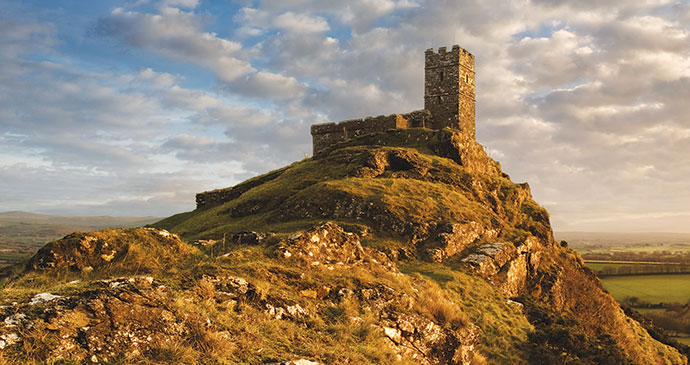 Visit the highest church in England at Brentor © Visit Dartmoor – Official Dartmoor Tourism Organisation
This is an area where the ancient underlies the merely old.
Medieval thatched cottages, centuries-old inns and much-loved little village churches occupy land where prehistoric monoliths, hut circles and burial cairns once stood, and the footprints of early people stretch back a long, long way. Sheep and red Devon cattle graze in the fields, and crops ripen through deepening shades of green to dusty gold. Between gaps in the trees, the hills and tors of Dartmoor appear as a distant backdrop.
Parts lie away from the tourist routes, allowing the occasional hamlet to be unselfconsciously unadorned. In one tourist information centre the assistant told me: 'The cottages down there are lovely because they haven't been titillated,' leaving me to wonder what a titillated cottage might get up to. Others are in their full thatched and whitewashed finery, with competitive gardens and cats dozing on windowsills.