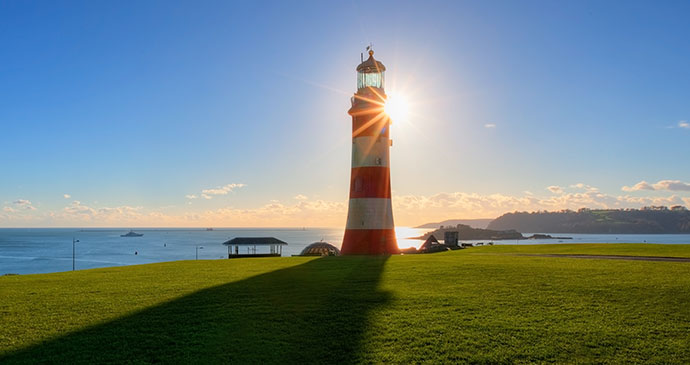 Look at the stunning coastline from Smeaton's Tower © Trevor Burrows

Plymouth in the last century was a poor village inhabited by fishermen. It is now so increased in buildings and population, that it may be reckoned among the best cities of England
More than 400 years before the Duke's appreciation of Plymouth, one of the 'spacious channels' he mentions, the River Tamar, was carrying tin, lead and silver ores seaward from the mines on and around Dartmoor. Then copper was discovered and, by the 19th century, the Tamar valley was Europe's largest source of copper ore and Morwellham Quay was briefly England's busiest port. Today Morwellham has dwindled into historic tranquillity, whereas Plymouth has 'increased in buildings and population' so much that the Elizabethan seafarers who once knew every nook and cranny would have a hard time finding their way around.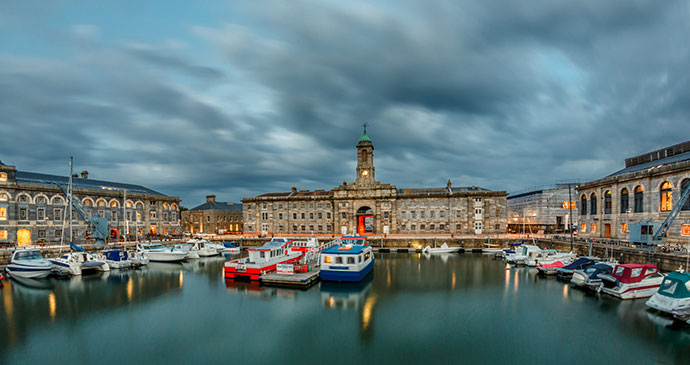 Explore the Royal William Yard to understand the connection between Plymouth and the sea © histockphoto@gmail.com
Some of the leafiest lanes and prettiest moorland of Dartmoor National Park lie only a few miles from Plymouth. Dartmoor Zoo is here, the artistic delights of Delamore House, and the gateway villages of Yelverton and Ivybridge, along with one of the region's best hotels. The coastline also has some beautiful bays and beaches.