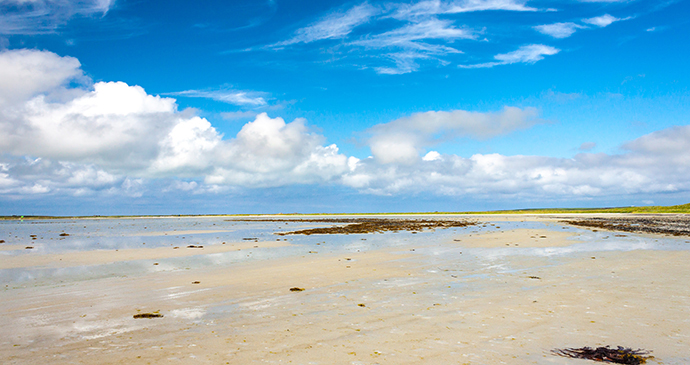 Set against a backdrop of 30ft-high dunes, this is Orkney's most attractive beach © Catriona Crawford, Shutterstock
High dunes shaped like Alpine hills stretch out across the most magical of Sanday's hauntingly beautiful white-sand beaches.
A vast tidal sandy bay stretching for 2 miles, Cata Sand is flanked by 30ft-high dunes of glittering white sand that nature has sculpted into extremely fetching triangular shapes. One after another, the dunes dance their way down the eastern flanks of the bay among a collage of spits, bars and flats. The interchange of light and water here is utterly astonishing. When the tide ebbs, it is as though the proverbial plug has been pulled, and the converse is true as well; the waterless bay can suddenly flood with a sheet of water so thin at first that the aquamarine colours resemble a photo montage of the Caribbean.