Going Slow in the North York Moors
North Yorkshire is at the forefront of the push to preserve those things that make places different, interesting and … well, real.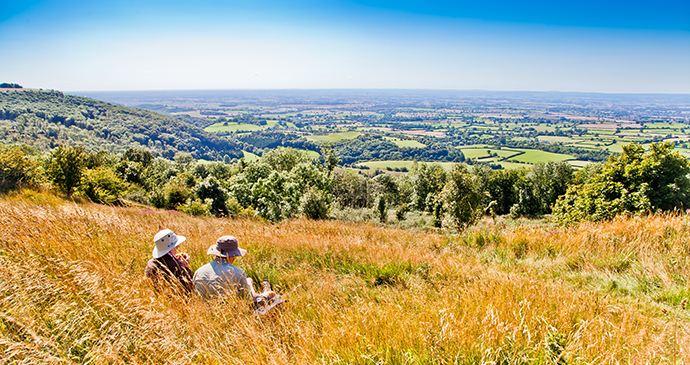 North and East Yorkshire have more than their fair share of space, peace and quiet © Chris J Parker, NYMNP
North Yorkshire is England's largest county, and an astonishingly diverse region. Over 100 miles separate the lofty peaks of the Pennine west from the sea-cliffs and sandy strands of the east, with pastoral limestone dales, rich farmland and rolling heather moors nestled in between.
My old neighbour Frank, God rest his soul, led an extraordinary life, that many of us in this day and age could not imagine, not because of what he did, but for what he didn't do. During all of his 70-odd years, Frank never left Yorkshire, not a single step over the border for one minute. He was born on a farm in Goldsborough, near Whitby, worked there all his life and brought his family up in the house next door. In his spare time he played football and cricket for the village, and occasionally took exotic holidays – to a caravan on another farm in the Yorkshire Dales.
When I asked Frank why he hadn't travelled more, his reply was that he had no need to, that Yorkshire was as good as anywhere else, and gave him all he wanted for a happy and contented life.
Frank and his beloved Goldsborough are not unique, and that's what makes North Yorkshire so special in the Slow stakes. While many places are rediscovering the value of the traditional, real and genuine, and renewing connections with their history and landscape, many corners of rural North Yorkshire never lost them in the first place.
This old-fashionedness has attracted some good-natured humour, and not a little malicious ridicule in its time but, as far as I'm concerned (all the more so the older I get), it's an attribute rather than a fault.
So-called progress has brought us cheap, mass-produced goods sold in supermarkets the size of villages and even bigger shopping malls. Thankfully, a backlash is taking place, and rural North Yorkshire is at the forefront of the push to preserve those things that make places different, interesting and … well, real. Folk are fighting hard to keep their village shops open, promote locally produced, high-quality food and drink, and encourage their own artists and artisans.
These are the special people – the brewers, potters, shop-keepers, fishermen, farmers, wood-carvers, butchers, bakers and candlestick makers – that have managed to capture a little of the essence of their corner of this singular county, and enable you to feel it, smell it, taste it or even take a little of it away with you.
Climb a few hills, stroll through the woods and meditate in a ruined abbey, eat a pork pie by the river from the village butchers and finish the day in an old stone pub, with a glass of your favourite tipple and a crackling fire to toast your feet on – I can think of worse ways of passing time. Maybe Frank had it right – why go anywhere else?
Author
'

s story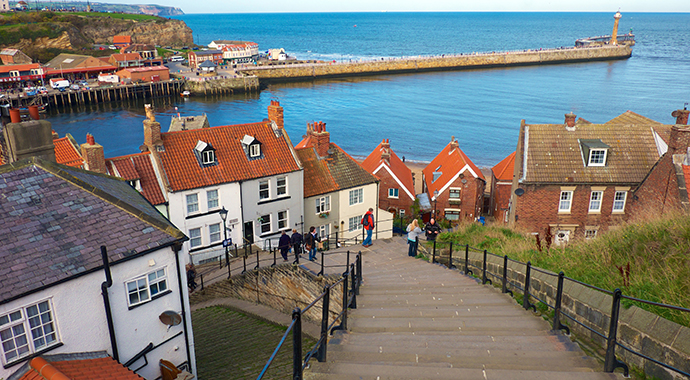 Whitby seems to combine all the best that Yorkshire has to offer © Tony Bartholomew, NYMNP
On the face of it, a Lancastrian 'townie' writing about rural Yorkshire is an unusual phenomenon, but the truth is that I have spent more of my life in this adopted county than in the one of my birth.
My first experience of Yorkshire, a seaside holiday to Whitby in the late 1960s, was a shocking one; for a ten-year-old boy used to the Gulf Stream waters of Wales, swimming in the North Sea came as a very rude awakening.
Fast forward three or four years and I am back over the border again, this time on the other side of the county in Dentdale, where we teenagers enjoyed many residential stays in the school's country cottage. With hindsight, those first exposures to real country life – windswept hills, clean rivers and undisturbed wildlife – were life-changing experiences, for which I am eternally grateful.
Following that initial love affair with the Yorkshire Dales, I have revisited every Easter since, accompanied by a handful of like-minded school friends, and during that time we reckon to have visited just about every hilltop and decent pub in the area. That, coupled with my 30 years living and working in the North York Moors, led me to believe that I knew pretty much all there was to know about North Yorkshire. How wrong I was.
The very welcome opportunity to write this guide has allowed me to see familiar places in a new light, and discover corners that for years I had unwittingly missed. It also gave me the incentive to go and do some of those things that I'd always promised myself, like kayaking under the bird cliffs at Flamborough or walking a long-distance trail like the Yorkshire Wolds Way. Best of all, it's rekindled my desire to go out exploring again, and see what else I might have missed in this wonderfully varied county.