The Kent village of Sissinghurst, 17 miles east of Tunbridge Wells and five miles south of the nearest train station at Staplehurst, is famous for the inspirational gardens laid out around the Tudor-era house Sissinghurst Castle.
It's also close by the attractive village of Biddenden with its row of half-timbered medieval houses down one side of the main street that were once used for weaving cloth by Flemish artisans who settled in the area during the reign of Edward III; and Cranbrook where the Union Mill, a smock windmill built in 1814, stands atop a hill, its brilliant white sails and upper section a guiding beacon above the old market town's roofline.
Sissinghurst Castle and Garden
Having taken no interest in gardening before her marriage in 1913 to the diplomat and diarist Harold Nicholson, the writer Vita Sackville-West proved to have remarkably green fingers. The couple had already worked together on an experimental garden at Long Barn near Knole, Vita's ancestral home. When they bought Sissinghurst Castle in 1930 they were ready for an altogether more epic project.
The estate, which had roots as a Saxon pig farm, was in Vita's words 'squalid to a degree' with 'a tangle of weeds everywhere.' It took three years of clearing before planting of the garden could begin, its overall design conceived by Harold. The result is one of the high-water marks of 20th-century British garden design, a magnet for garden lovers from around the world, and a pure pleasure for any visitor.
Sir John Baker, one of Vita's ancestors, built Sissinghurst's original castle around a pair of courtyards in the 1530s. It did service as a prison for 3,000 French sailors in the mid 18th century, an experience so traumatic for the property that two-thirds of it had to be demolished afterwards. This left mainly the long Elizabethan gatehouse, a moat and a separate brick tower which Vita would later make her private sanctum. Climb to the top of this tower to gain a bird's-eye view of the garden's five-acre layout – a series of mainly colourblocked and themed 'rooms' separated by neatly clipped hedges and old brick walls, punctuated by openings that allow tantalising glimpses of what lies beyond.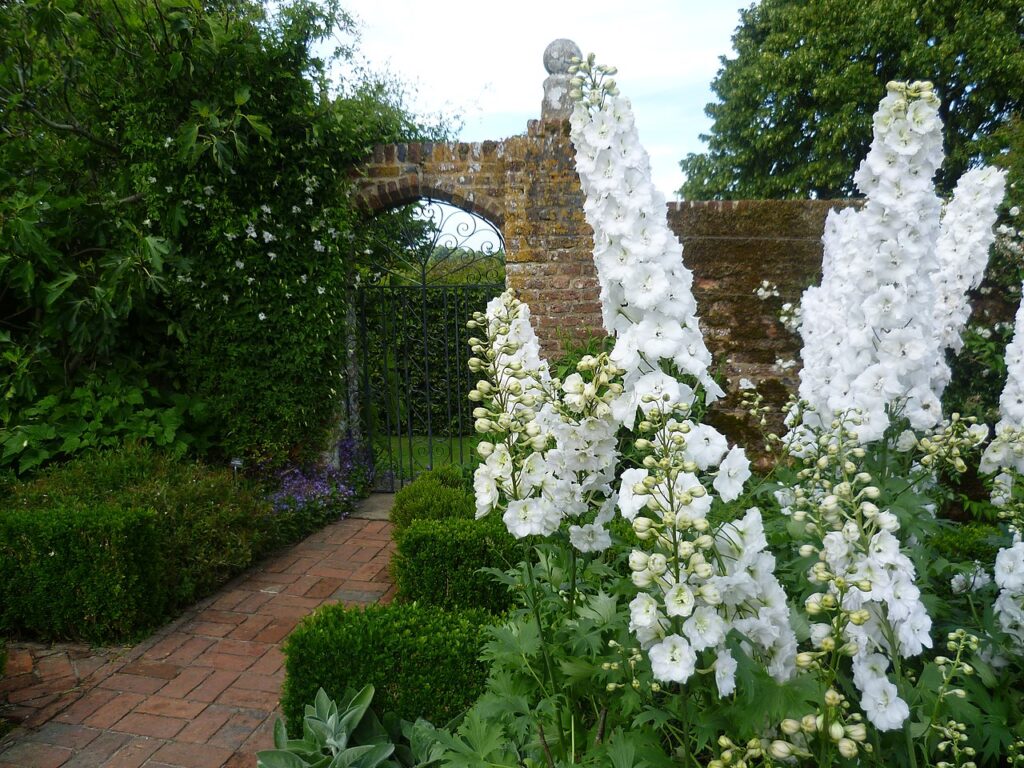 The renowned White Garden, as its name suggests, is planted with gladioli, irises, pompom dahlias and Japanese anemones, all in various shades of white. The Rose Garden has one of the world's finest collections of old garden roses and is a heady sensory delight when they bloom in late June. In the South Cottage Garden, look out for the early-summer-flowering rose Mme Alfred Carriere; it was planted at Sissinghurst by Vita and Harold, on the day their offer to buy the property was accepted. The South Cottage is where Harold had his study and library and where Vita arranged cut flowers – the rooms here have been respectfully preserved, as has the Long Library occupying part of the gatehouse.
At every turn it is astounding what the self-taught couple achieved, but it's worth noting that, with the likes of Edwin Lutyens and Gertrude Jekyll as their friends, the Nicholsons did have the best horticultural and landscape expertise to call on. Vita and Harold first opened the gardens to the public in 1938 and the entire 460-acre estate was handed over to the National Trust in 1967.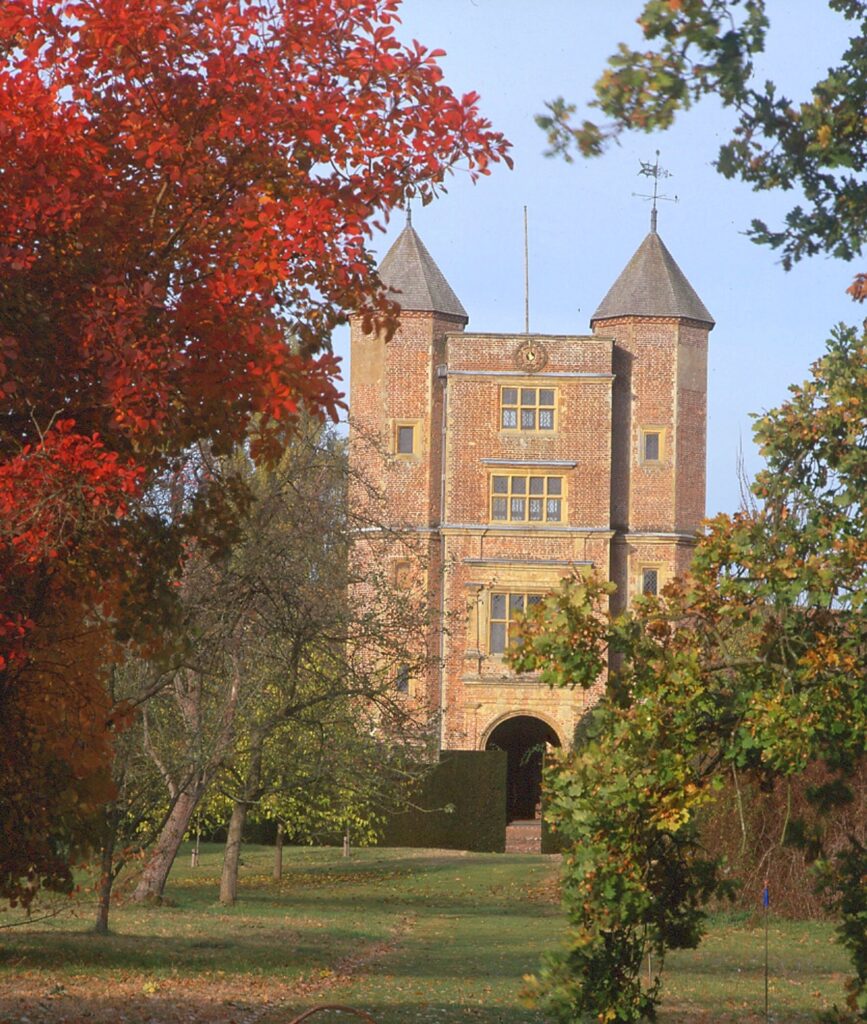 Head gardeners since then have done an incredible job of balancing respect for Vita and Harold's masterplan, alongside contemporary innovations and the demands of maintaining a one of the UK's most popular gardens. In recent years, Delos, a half-acre garden of Mediterranean planting that evokes the thirsty, sun-drenched landscape of the Greek islands, has been added. It's been a controversial enhancement, but the inspiration was a failed 1930s project by Vita and Harold, and the modern interpretation is a triumph, with naturalistic layering of cypress, fig and cork oaks sprouting from the rocks and gravel and alongside grasses, thyme, field poppies and drought tolerant wild flowers.
Beyond the showpiece gardens, there's more than sufficient to occupy a full day here, from taking time to enjoy the public rooms and regularly changing exhibitions to meandering around the kitchen garden where food is grown for Sissinghurst's café and following a three-mile walk around the wider estate. For cyclists, the National Trust website has a downloadable map of a 6½-mile route to Sissinghurst from Staplehurst train station.