Until barely 200 years ago, the area now known as Ventnor comprised only a few fishermen's cottages and a mill but the seaside location, seclusion and balmy temperatures saw it promoted as a health-giving location and development as a seaside resort began in earnest from around 1830. Before long, the Isle of Wight town was referred to as Mayfair-by-the Sea, with millionaires swanning around hotels that boasted the new wonders of the age such as hydraulic lifts and palm courts.
Today the town divides, very roughly, into three distinct areas: terraces of houses gaze down from on high; the next tier down comprises the town centre, with a one-way road system centred on the High Street with its array of independent shops; below here, Shore Hill descends steeply in a zigzag past the Winter Gardens and the Cascade Garden to the Esplanade and the beach.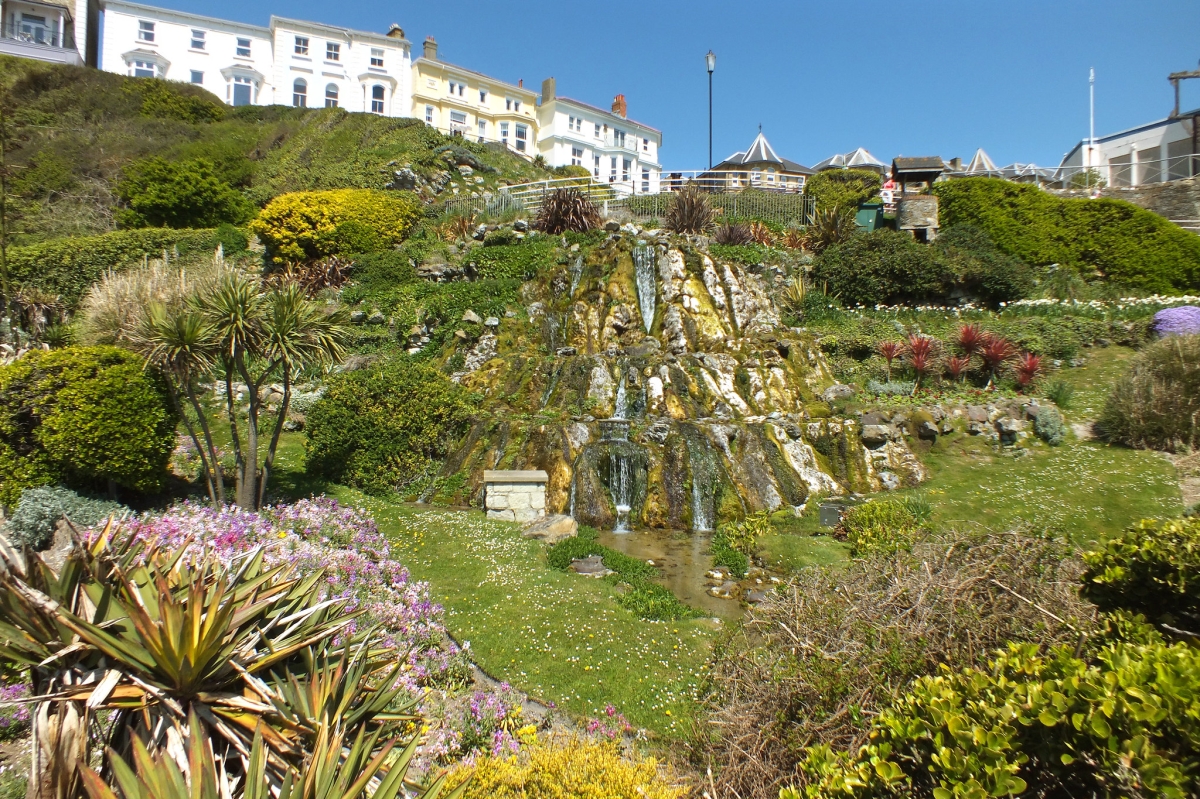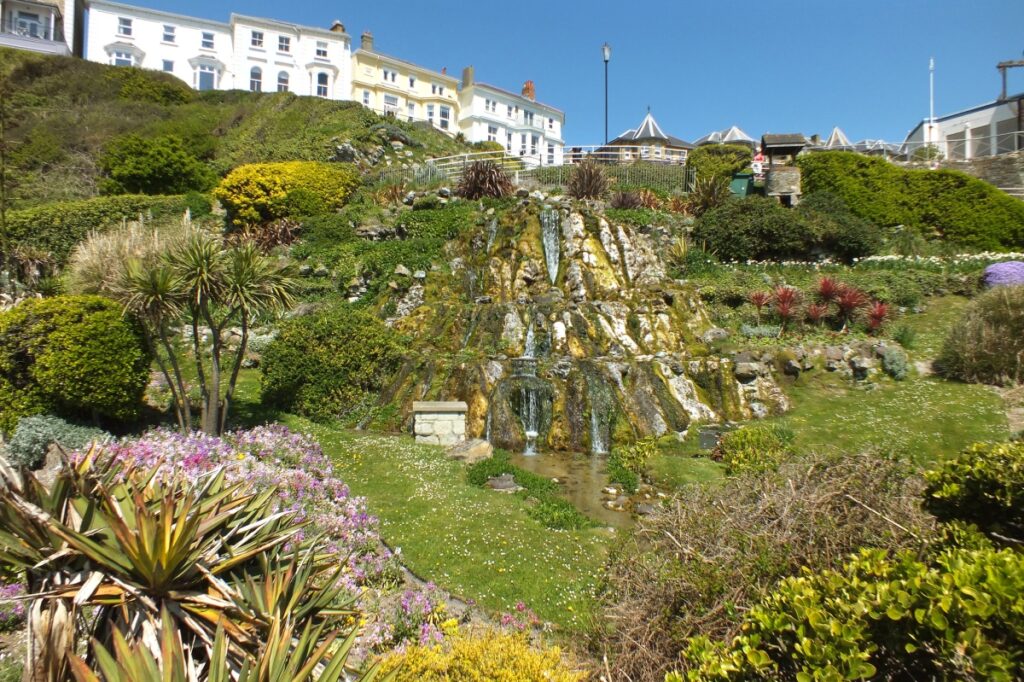 Here and there you will see grand mansions, classic Victorian townhouses, Mediterranean palms and other Italianate features. Properties are built mainly in the local greensand stone but there are plenty made of brick and of flint (in Victorian times, flint was considered second-rate but it was cheaper; you'll notice many houses have sandstone frontages but their back and sides are pockmarked with chunks of flint). The sea is constantly imposing its presence on the town and, in an attempt to resist erosion, 30,000 tons of Mendip limestone have been deposited along the shore, starting to the west of town, and extending into a mile-long sea wall to the east.
What to see and do in Ventnor
Ventnor and District Local History Museum
Before heading for the Esplanade, it's definitely worth popping into the Ventnor and District Local History Museum, which is another one of those little gems, packed with nuggets of information about the town's past. You'll see just how much the town has changed over the years as its development is captured by the works of local artists on display. Shipwreck tales also abound – spare a thought for one of the unluckiest (or foolhardy) victims, Richard Tatton-Groves, who drowned after returning to the stricken Underley in 1871 to retrieve a pet bird. The other 30 passengers and crew survived.
Esplanade
The town beach's sand is soft and there are several cafés and restaurants close by at which to pause. The 6ft needle standing upright by the beach is a gnomon, the spire that casts a shadow on a sundial. It was given to the town by Sir Thomas Brisbane (a governor of New South Wales who gave his name to the eponymous Australian city). A marker used to stand on the opposite side of the Esplanade and at midday the gnomon would cast a shadow upon it.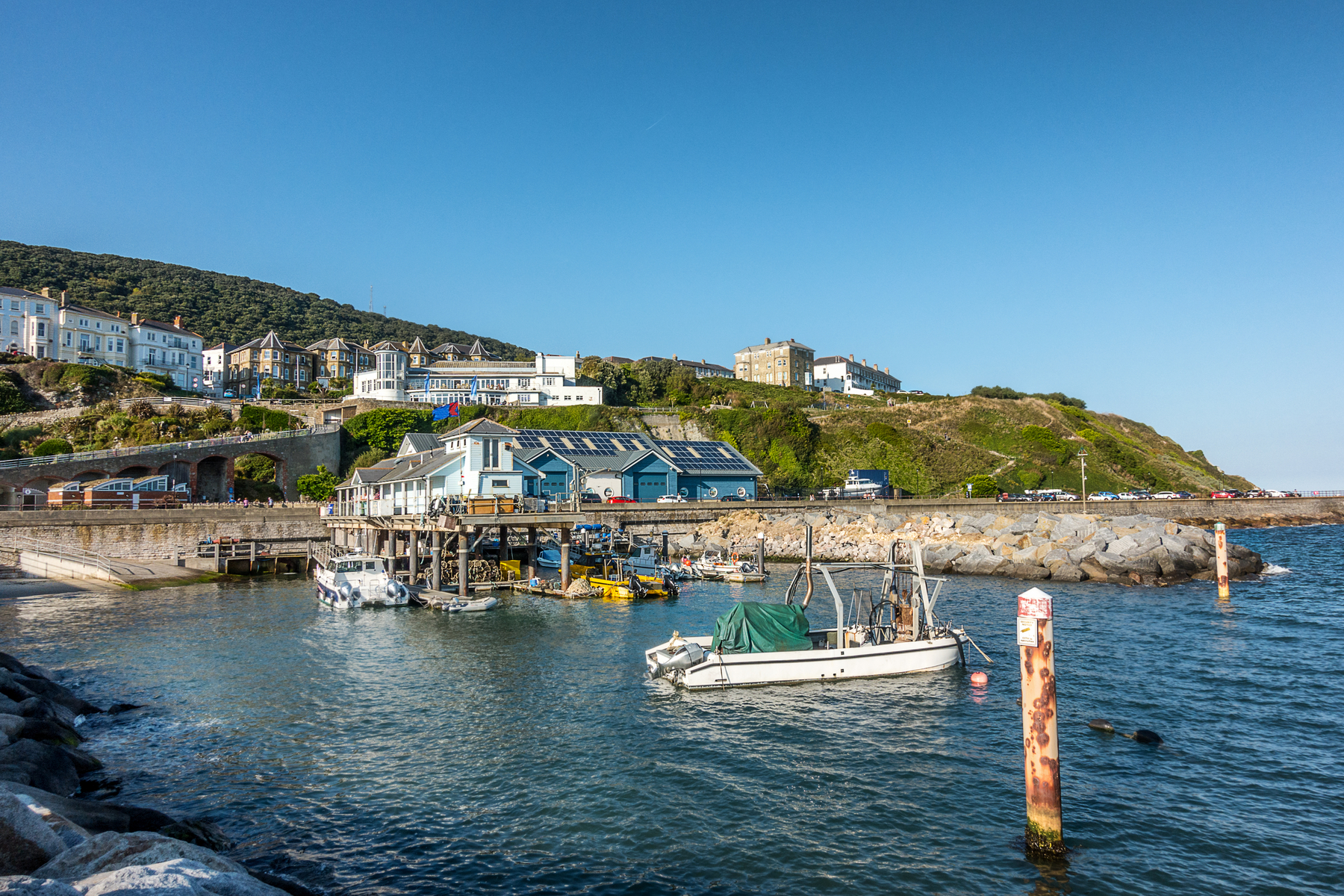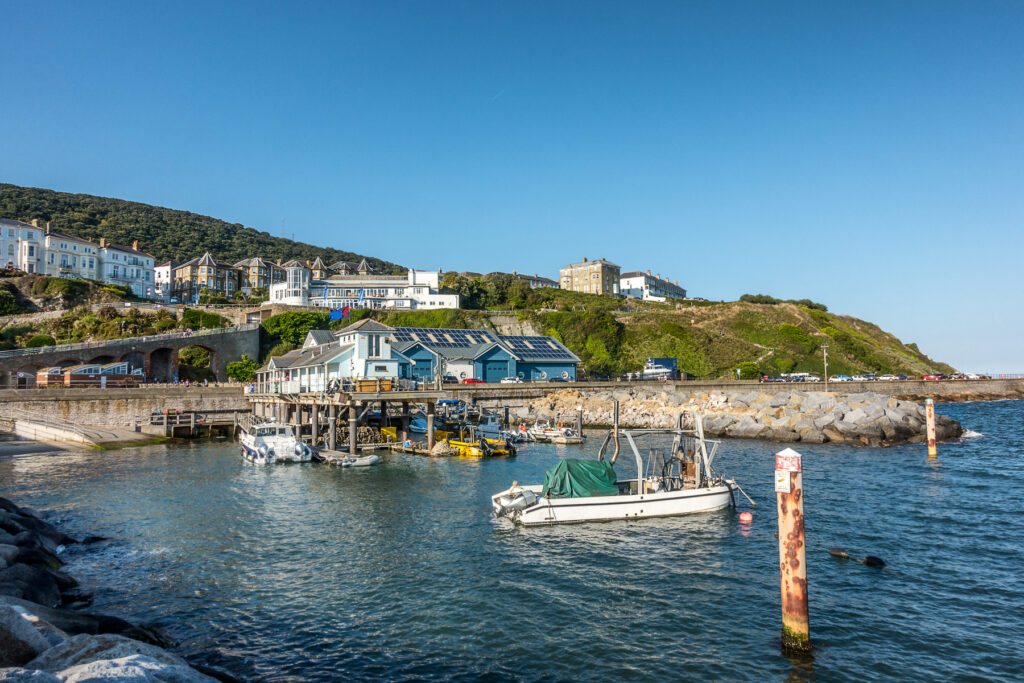 A little further west along the Esplanade is a conspicuous resin-coated beach hut, the original hut built by the Blake family, who made their money from the 1830s by hiring out beach chairs and bathing machines. These machines were works of wonder and were deployed in ranks along the water's edge during Victorian times. The emotionally rigid visitors of the time would have been scandalised at the sight of anyone exposing flesh or, heaven forbid, swimming in the water. Instead, single-sex machines had to be hired, along with an attendant.
Ventnor Fringe Festival
Every July, the town runs its mini-version of the Edinburgh Fringe Festival, the Ventnor Fringe Festival, which includes an eclectic range of entertainment from pop-up street comedy to puppet shows in a launderette. More than a hundred shows take place over six days and several acts then head up to Edinburgh for the Fringe Festival. Ventnor also runs a carnival every September. Stay a while and you may hear a local mantra: 'Keep Ventnor Weird'. That's not to be taken too literally; it really just means that those mining Ventnor's artistic seam are keen for the town to resist any attempts at gentrification.
Ventnor Park
Although small in size, Ventnor Park, lying just to the west of the town, may be less heralded than the adjacent botanic garden but the grounds regularly win national and regional Britain in Bloom awards and are a dizzying collage of exotic Mediterranean pines and sturdy British specimens. One magnificent oak resembles a candelabra, with branches reaching upwards like imploring fingers from the palm of a hand.
Steephill Cove
The descent to Steephill Cove is down a zigzag of uneven steps but it's worth persevering with (the only other way into the cove is by boat). You can easily spend a day here – some people base their entire holiday at the cove and, given its seclusion and the fact everything you need is at hand, it's easy to see why. At sea level and just above the sloping sandy, pebble-dotted beach and breakwater boulders that are somehow cobbled together to form a loosely curved promenade, you will find fishermen, a handful of cottages, brightly coloured canopied deckchairs, beach huts and hauled-up lobster pots.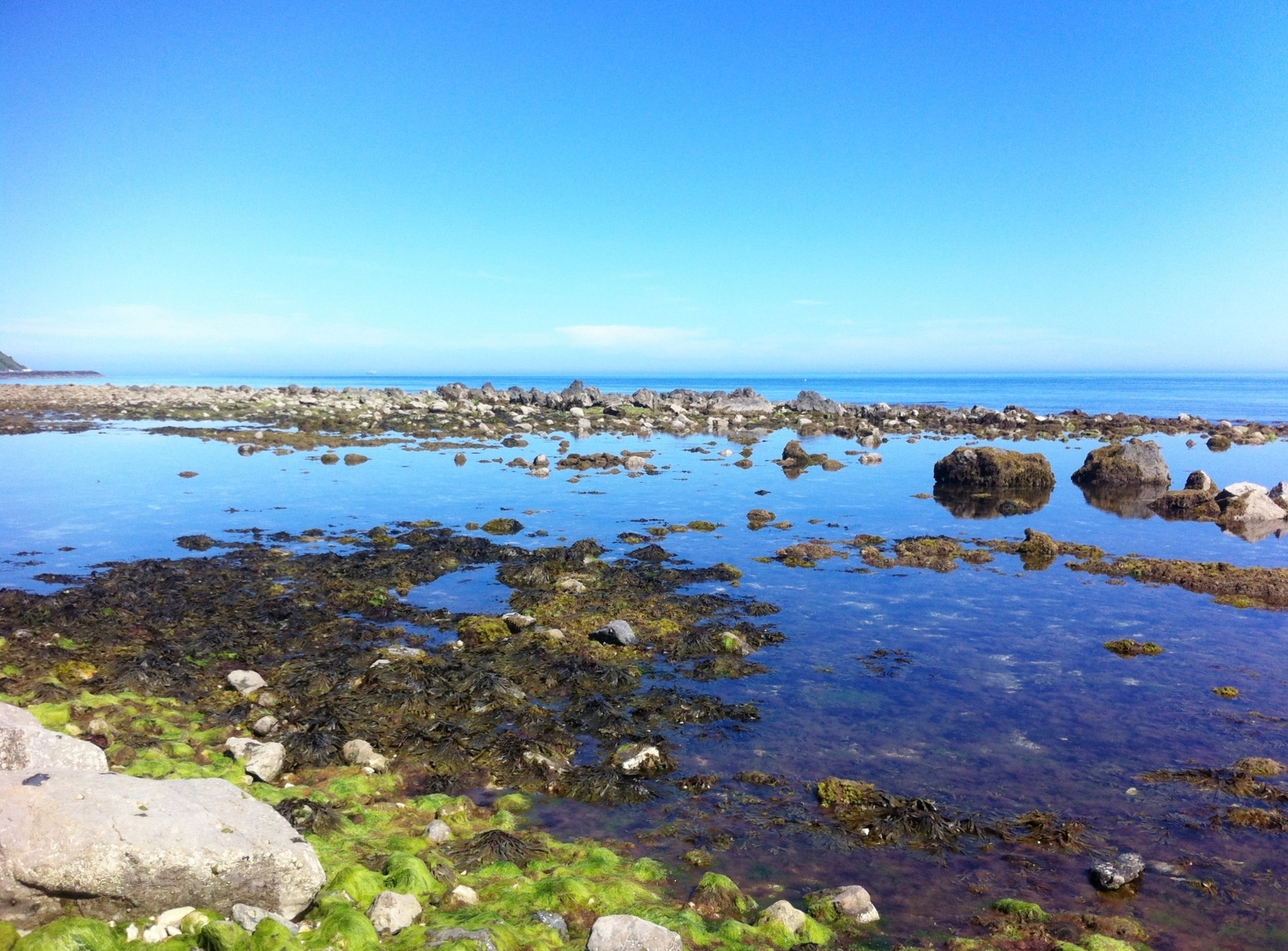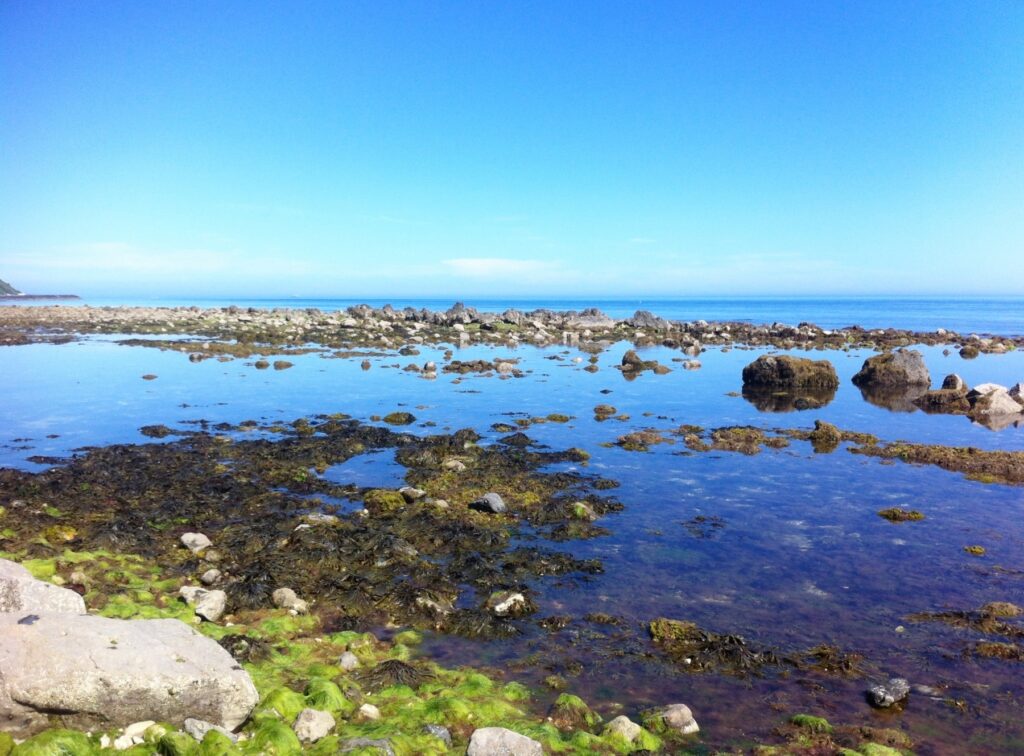 There won't be a slot machine, car or burger in sight. Resident fishermen have been practising their tradition since the 1400s and still bring fresh crab and lobster ashore daily (weather permitting); the legacy is a handful of good eating options that can save you from lugging your own food down the steep steps to the bay.
Street art
Don't leave Ventnor without taking in the magnificent spray-paint mural on the High Street near the eastern edge of town, which features a sea creature morphing into the Isle of Wight, the Needles by its feet. The three-storey work was created by Phlegm, a painter of world-renown in street artist circles. It's an unforgettable spectacle and should finally dispel any lingering misconceptions you might have that Ventnor is simply somewhere people go to retire.