A decade ago this colourful fishing port town was mostly known to a certain generation and their parents as the setting of the BBC children's TV programme Balamory. My first visit in 2004 was accompanied by a constant background hum of the cheery theme tune; the show finished in 2005 and although it's still possible to find related souvenirs, sanity seems to have returned to the town.
Less pricey than Skye's Portree and with quite a bit more going on than Islay's Bowmore, Tobermory is my personal favourite of the Inner Hebrides' capitals and makes a good base for both solo travellers and those without their own transport. Although the colourful houses appear to have a hint of irony in a downpour, there are a good range of short indoor activities to entertain children and adults alike.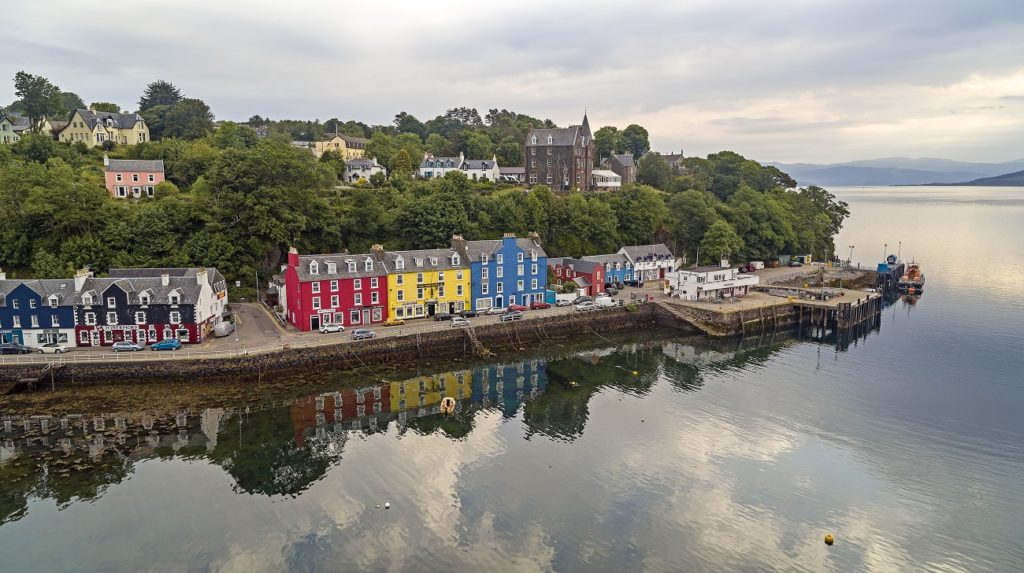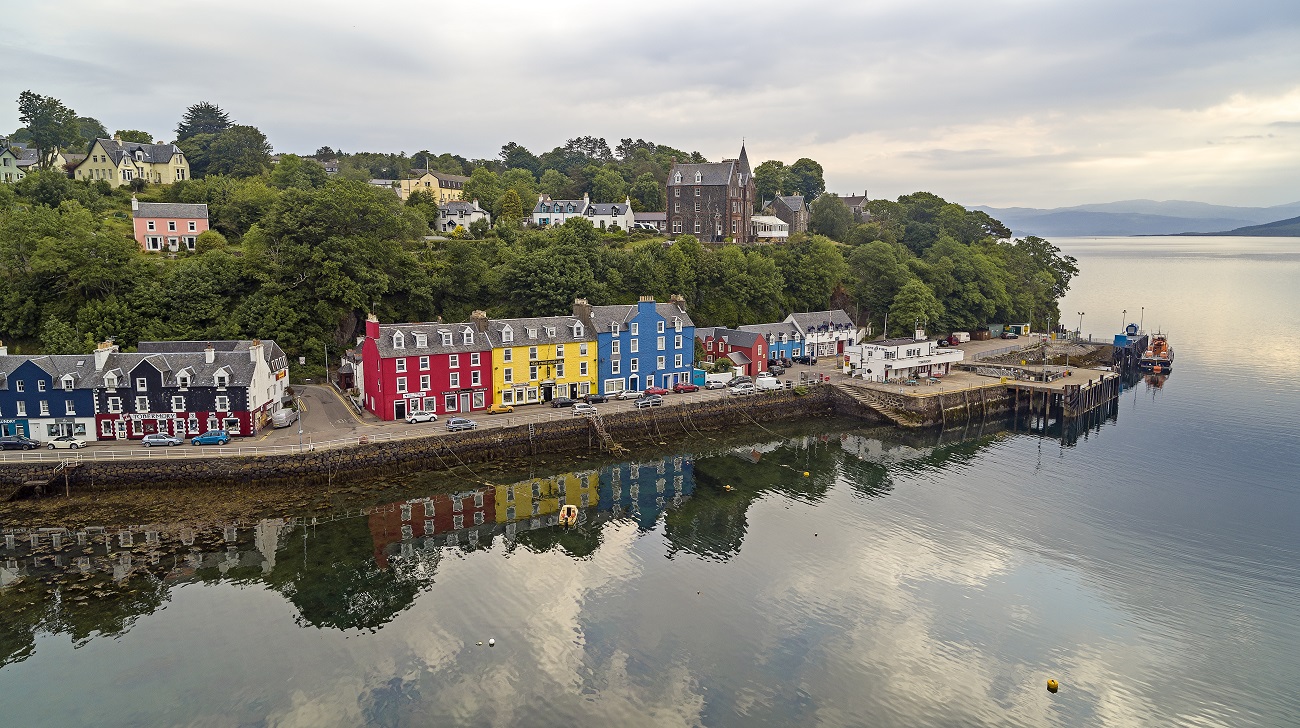 What to see and do
Tobermory Distillery
Originally established as Ledaig Distillery in 1798, Tobermory is Mull's only distillery and one of the oldest in Scotland. It produces two contrasting single malts: the non-peated Tobermory and the heavily peated; plus a new Hebridean gin.
Mull Aquarium
Keeping animals for a maximum of four weeks, this little gem is Europe's first 'catch and release' aquarium. Local fishermen and children bring in interesting species, and staff at the aquarium use them to educate visitors. Octopus, probably the most exciting marine guest, are only kept for two weeks and released before they learn how to escape their tanks.
Popular touch-pool demonstrations are hosted hourly in summer months, where visitors have a chance to hold species such as starfish, squirting scallops, hermit crabs and urchins.
Mull Museum
An endearingly old-fashioned museum crammed with invaluable, well-researched information and interesting exhibits, including delicate jewellery thought to have been lost by medieval pilgrims on their way to or from Iona.
It's worth visiting towards the beginning of your time on the island if you're a history or archaeology enthusiast; as well as providing vital background information, it can help you locate and interpret the most interesting archaeological sites on the island.
Tobermory Lighthouse
The lighthouse path is marked just past the RNLI centre on the left-hand side of the pier. This 2-mile return walk is easily followed along the coast, running through mature, broad-leaved woodland, with bluebells in May and the scent of wild garlic.
Eventually the view opens up across to Ardnamurchan with fishing boats bobbing in the Sound. Look out for cetaceans, which are regularly seen on this stretch of water. You will soon reach the lighthouse, which you cannot go inside. Keep a close eye on small children and dogs as there are steep drops in places.