Iona Abbey is the impressive modern restoration of a grand Benedictine abbey, the original of which was begun in the 13th century. A large stone building with slate roofs, the abbey was once home to a community of monks and is now a focal point for pilgrims who visit Iona for its connection with St Columba and the centre of Christianity he founded.
Along with the abbey building itself and the historical artefacts it contains, the ticket also allows you entrance to the Abbey Museum and grounds, which encompass a number of additional interesting archaeological sites. The whole site is well maintained and explained through a comprehensive array of plaques, labels and signs, as well as the free audio guide.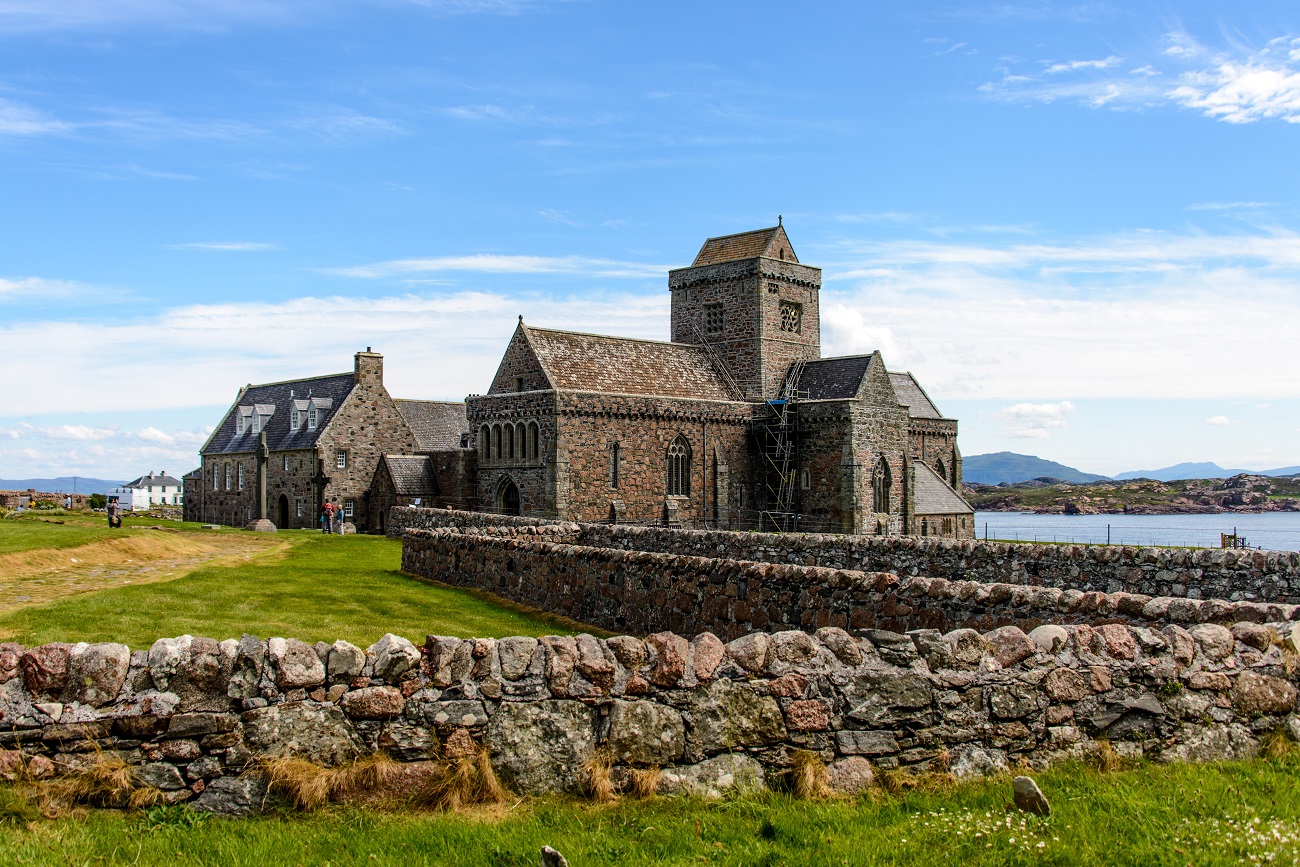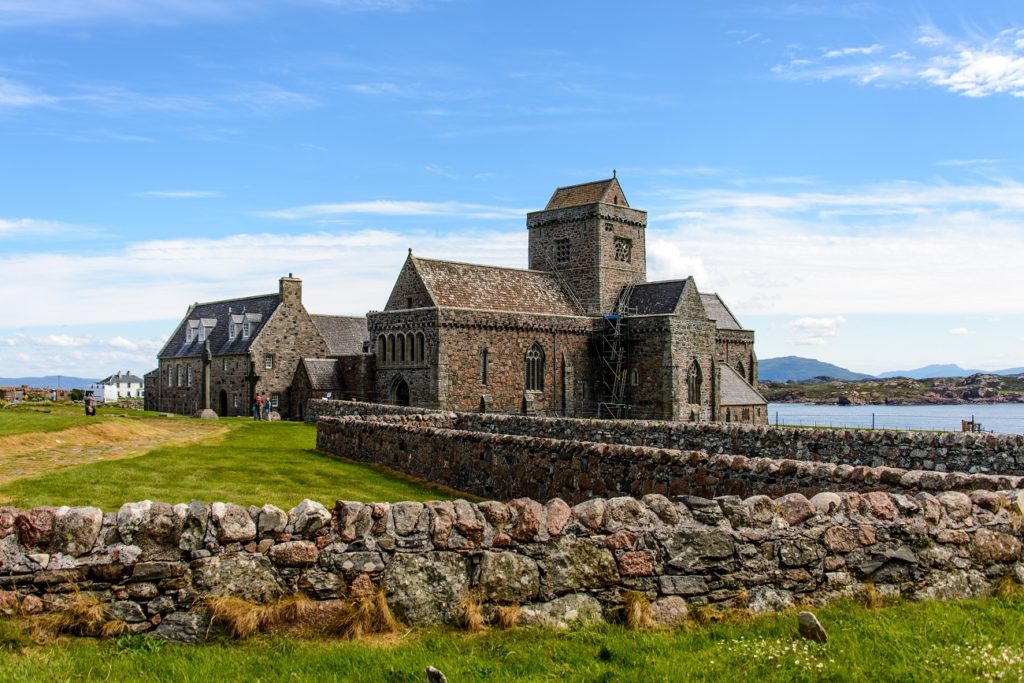 In the grounds, Tòrr an Aba, a small hill to the left of the path just after the entry gate, is all that remains of what is thought to have been St Columba's cell, which was mentioned in writing by his contemporary Adamnan. The short climb also gives a rewarding view over the abbey and the large crosses standing in its grounds, with an ocean backdrop.
Also within the grounds, the excavated Sraid nam Marbh (Street of the Dead) leads from the abbey to Reilig Odhráin burial ground, and is thought to have been part of a 1,000-year-old processional route for bodies to be carried from the landing place at Martyr's Bay (south of the modern pier) to their final resting place. It was 7ft wide and cobbled with Ross of Mull granite, but all that remains now is an indented track with some stones exposed between overgrown grass.
The abbey interior is usually silent apart from the echoes from visitors' careful footsteps. For pilgrims and other interested visitors, the Iona Community welcomes all to its church services (at the time of writing 09.00 & 21.00 Mon–Sat; communion: 10.30 & 'service of quiet' 21.00 Sun). Otherwise, you are free to wander and discover its hidden corners for yourself. The Great Church is the most grand of the abbey's interior spaces, with high, stone archways and mighty carved pillars.
Those with a greater interest in history than religion may find the huge collection of West Highland grave slabs in the Cloister of most interest; even the large collection on Oronsay is diminished in comparison. In the Cloister, a covered walkway around a square, grass-covered courtyard, light streams through the pillars on to the swords, ships and intricate foliage carved into the stones. There is an engraving dedicated to Aonghus Óg, one-time 'King of the Isles' on Islay.