Don't be surprised to be called 'duck' or 'shug' in these parts; these are local terms of endearment.
Cheshire's eastern edge is an industrious place, focusing on four busy towns: Crewe, Alsager, Sandbach and Congleton. Each was once a country backwater but all have transformed into populous centres, thanks to the roles they played in the agricultural and industrial revolutions and, most importantly, the arrival of the railway, which shaped the towns we see today. These are not conventional tourist destinations, but rather are the working towns they appear to be, though that has been used as a reason to overlook them for too long.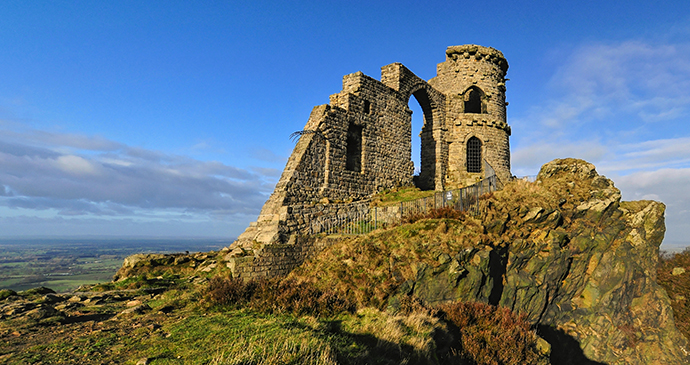 If you take the approach of uncovering their history you'll reap rewards, because a closer look reveals medieval alleys and cobbled market squares, black-and-white half-timbered houses and grand Georgian and Victorian mansions, lofty churches and proud municipal buildings, with the hand of Sir George Gilbert Scott witnessed at many turns. The place is bursting with tales about the noble families and wealthy benefactors that ruled over these lands and the local communities that served them, with walk-on parts for Romans, Saxons, Shakespeare's players, Civil War soldiers, radical preachers and even Buffalo Bill.
Amid these towns are well-planned parks, flower-filled pathways where tracks once lay for salt and sand to be hauled across and flooded quarries turned to use as places to walk and get out on the water. At their edges the plain gently rolls out, rising to the dramatic moors on which dance the shadows of the Peaks, begging you to pull on your walking boots and tramp across hill and vale.
One distinct theme unites this area – the proximity to Staffordshire, on which many locals naturally orientate rather than look inward to their own county, perhaps because Staffordshire's mines and pot banks have provided work for people here for so long. It touches everything: arguably the accent, certainly a predilection for oatcakes and definitely some of the words you will hear. Don't be surprised to be called 'duck' or 'shug' in these parts; these are local terms of endearment.