Although its big brother, 70km off North Queensland, gets all the attention, the Ningaloo Reef is in many people's eyes even better than the Great Barrier. It is certainly one of Australia's most underrated gems – its isolation, located in one of the country's least-populated areas, has protected it from overdevelopment and crushing tourist hoards. While the Great Barrier is bigger, Ningaloo is a lot more accessible – as a fringing reef, rather than a barrier reef, it extends much closer to the shoreline and in many places you just walk into the water off the beach and you're there.
The largest reef in the world near a land mass, at 300km long, it became UNESCO-listed in 2011 because of its incredible biodiversity – it is home to over 200 species of coral and 500 animal species; it is on the migratory routes of dolphins, whales, dugongs and rays; and is an important nesting site for turtles. The area is most famed, however, for its gentle whale sharks – the biggest fish in the ocean (it can reach over 20m in length and over 40 tonnes in weight) with a mouth over 1m long. Best seen between March and August, their distinctive polka-dot pattern – white spots on grey skin – is unique to the individual, in the same way no two snowflakes are alike. Ningaloo is also just one of two places in Australia where you can swim with humpback whales; numerous operators take divers and snorkellers out and swimming with these giants can be the experience of a lifetime.
What to see and do in Ningaloo Reef
Coral Bay
Bill's Bay is Coral Bay's star attraction, right at the end of Robinson Street, the settlement's main thoroughfare. The impossibly varied shades of sparkling blue, overlaying calm, sheltered waters and the proximity of wildlife like dugongs, turtles and manta rays, make this one of the state's favourites. The reef is just offshore (about 100m or so) and heaving with marine life – this is a great spot for young snorkellers.
Five hundred metres south of Bill's Bay is Purdy Point, with its almost unbelievable array of colours – red and beige hills and rocks disappearing into ever- changing blue shades of water as it deepens in stages off the coast. The snorkelling and coral here are top-notch too – boats do come by though, so watch out. A little south of Purdy Point is Paradise Beach, with its awesome drift snorkel and gloriously massive coral gardens.
Skeleton Bay Reef Shark Nursery is just north of Bill's Bay, where in summer gentle (and mostly harmless) young reef sharks arrive and come right up to the shoreline – the water is clear, and the sharks are black, making sightings easy. Maud's Landing, just north of Skeleton Bay around the tip of Point Maud, is the best beach fishing spot in town; take the road past the airstrip to get there.
Cape Range National Park
Fringing the turquoise waters of the Ningaloo Coast, this 47,655ha national park is the turquoise jewel in WA's crown. The state's best beaches and most colourful and diverse marine life are a few steps off the beaches, while the inland canyons and gorges along the limestone range of the cape's spine provide a magnificent backdrop.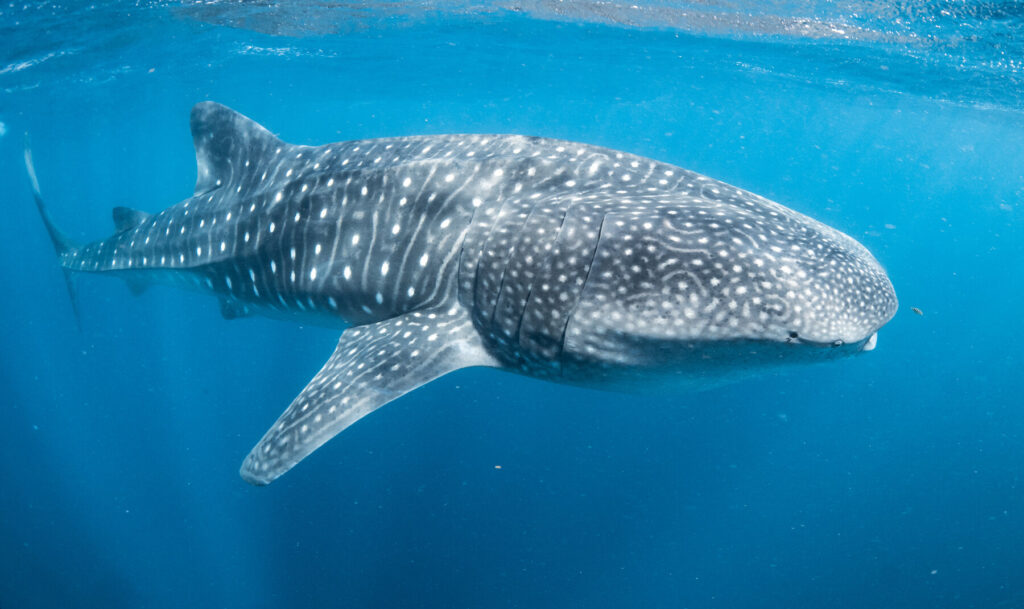 The marine life – turtles, rays, and fish – is the main draw; swimming with the whale sharks here is an iconic West Australian experience.
Exmouth and the North Cape
Exmouth, the base town on the cape's northeastern tip, has a population of about 2,500. Today it is best known for Ningaloo Reef, but Exmouth wasn't born that way – the town began in 1967 to support the Harold Holt Naval Communications Centre and navy base, which the Americans used to communicate with submarines. American cars were driven, Greenbacks were used as currency and even a baseball diamond was built here. In 1992, with the end of the Cold War, the Americans withdrew from Exmouth and handed over control of the facility to Australia.
Aside from those within Cape Range National Park, there are dozens of other world-class beaches and swimming spots within easy reach of Exmouth, and one of the pleasures is just finding a patch of sand you can enjoy on your own. The 300m-long Exmouth Navy Pier, 14km from Exmouth, is still in active naval use but may be dived through a tour operator – it is one of the best dive sites in the state, covered in corals and sponges with heaps of marine life swirling around and underneath.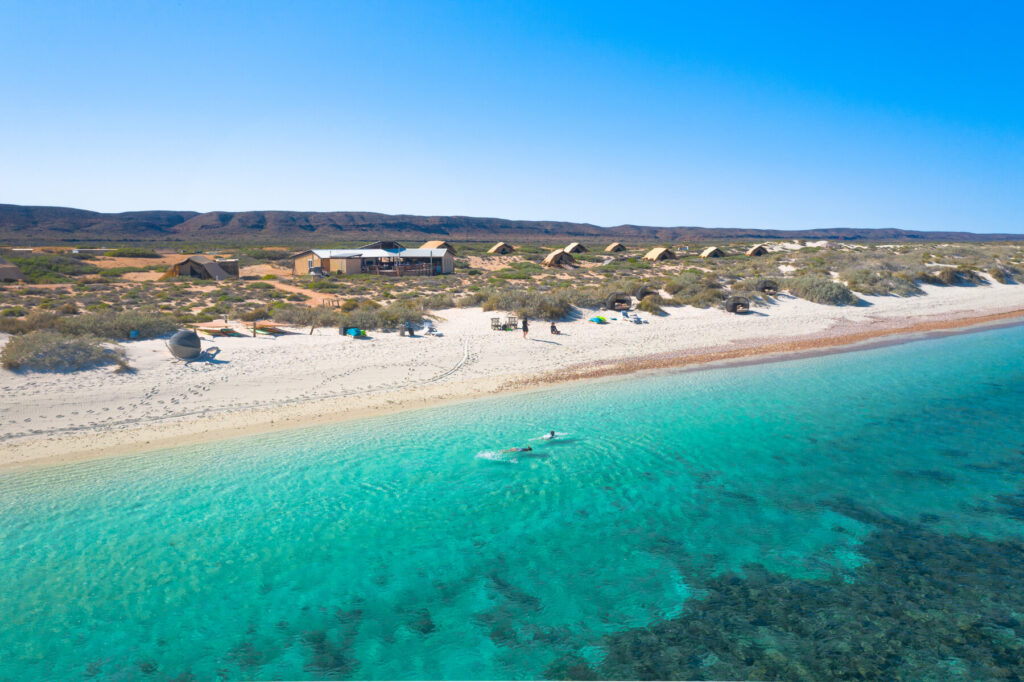 At Lighthouse Bay, 17km from Exmouth, you can see the remains of the SS Mildura, a cattle ship that ran aground in a cyclone in 1907 and is now a marine sanctuary. South of Lighthouse Bay is the nudist-friendly Mauritius Beach, where you'll also find the Jurabi Turtle Centre – an open-air educational display about the area's marine turtles. The beach area is a sensitive nesting site for three species of marine turtle: green, loggerhead and hawksbill. From December to March, DpaW conducts turtle-interaction tours leaving from Jurabi – book at the Ningaloo Visitor Centre or at ningaloocentre.com.au. If you are looking to watch nesting turtles, it is highly recommended you visit the website of the Ningaloo Turtle Program and read their 'Turtle Watching Code of Conduct'.
Travel to Ningaloo Reef
Access to the Ningaloo Coast is along the Minilya–Exmouth Road, off the North West Coastal Highway; the turn-off is just past Minilya Roadhouse. Coral Bay is 237km/2 hours 30 minutes north of Carnarvon, and Exmouth is a further 140km/90 minutes north from there. Fuel up each time you leave Exmouth – opportunities to fill up are limited on the cape's western side.
Integrity Coach Lines run to both Coral Bay and Exmouth from Carnarvon, Geraldton and Perth. The region's airport is at Learmonth, served by QantasLink flights from Perth (1hr 150mins; from A$318 one-way). Learmonth is 37km south of Exmouth; if you don't have your own vehicle or aren't hiring a car at the airport, you need to book an airport transfer in advance (ring the visitor centre) as there's no public transport and taxis don't necessarily await flights; try Coral Coast Tours.