One of Tajikistan's most wild and unspoilt destinations, this river valley is one of the places where the ancient Sogdian language is still spoken by a select few.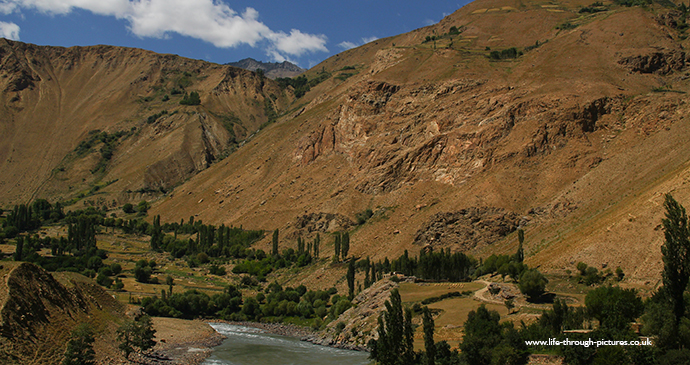 Until the Russians blasted the road through the mountains, the Yagnob Valley was almost entirely cut off from the outside world, accessible only on foot when the weather would allow. It remains one of Tajikistan's most wild, unspoilt spots and a fascinating anthropological microcosm. The valley's singularity of language, traditions and landscape was first noticed by Europeans in the late 19th century, but the inhabitants of the region themselves consider their ancestral line to go back some 2,500 years into the past, to the era of the ancient Sogdiana civilisation.
At almost 3,000m above sea level, the valley houses a mere 500 people year-round spread among some ten small settlements. The low population is due mostly to forced resettlement of the villagers to cotton-growing regions by the Soviets in the mid 20th century. The Yagnobis' stone houses are typically clustered in the relatively wide areas along the Yagnob River, surrounded by spectacular mountain peaks and incredible trekking trails. The valley is also home to striking petrified forests dating back to the Jurassic period, when the region was much more humid and fertile. The ferrous vines and hardened tree trunks stand up  to 5m high, a reminder of the valley's timelessness and the resilience of nature.