Explore these Buddhist temple ruins where the remarkable sleeping Buddha was first discovered.
Some 12km to the east of Bokhtar are the archaeological remains of Ajina Tepa, the 8th-century Buddhist monastery from which the remarkable Sleeping Buddha (now in the National Museum of Antiquities in Dushanbe) was uncovered in the 1960s.
Though all of the finds were removed to Dushanbe or museums in Russia, it is still possible to see remnants of the 2.5m-thick mud-brick walls that protected the internal courtyard and monastic buildings. Approximately 1,500 artefacts have been excavated from the site since the initial archaeological dig in the 1960s, a testimony to the monastery's importance and opulence.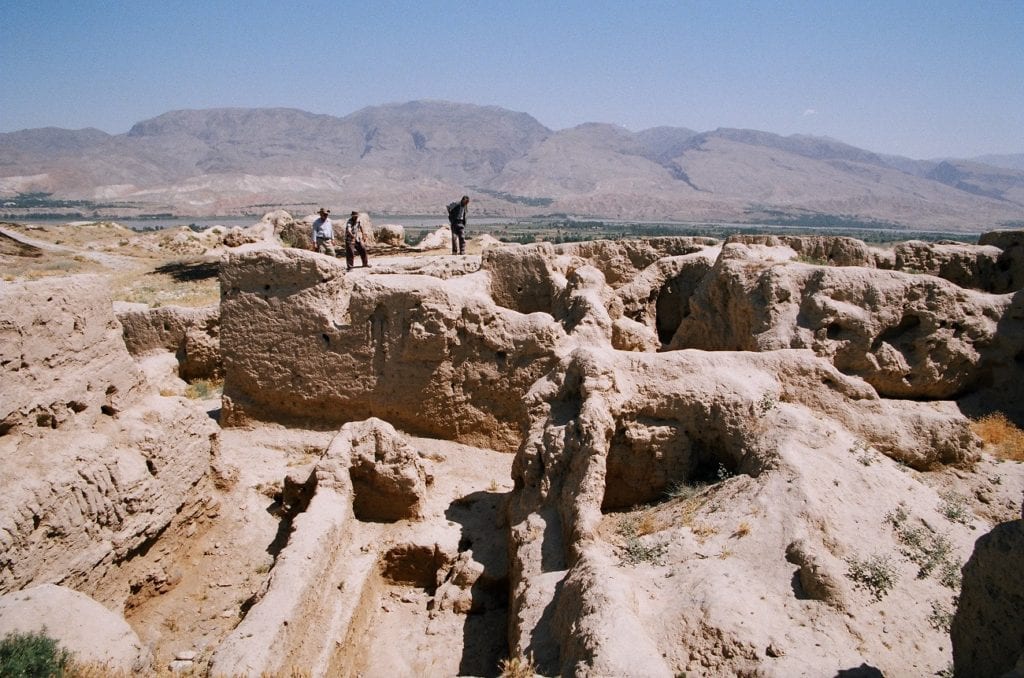 Ironically, despite its holy affiliations, the name Ajina Tepa itself means 'Devil's Hill', and fragments of gargoyles and other demon-like sculptures were found among the ruins; scholars believe these items served to scare away opponents of Buddhism.
Getting to Ajina Tepa
Hiring a taxi from Bokhtar is the most feasible way to access the complex and costs around TJS35–40 one way per taxi. For a small fee, and to avoid having to arrange return transport, you can ask the taxi to wait while you look around the site. There is very little information available at the site itself and it is highly recommended to hire an English-speaking guide (TJS50–100) from the tourist information centre in Bokhtar.