Author's take
Sri Lanka is a fantastic all-round travel destination. Most people know about the sumptuous surf-lapped palm-lined beaches that line the island's long tropical Indian Ocean coastline. But the small Asian country formerly known as Ceylon – extending over an area comparable to the Republic of Ireland – has so much more to offer curious travellers than a stock beach holiday.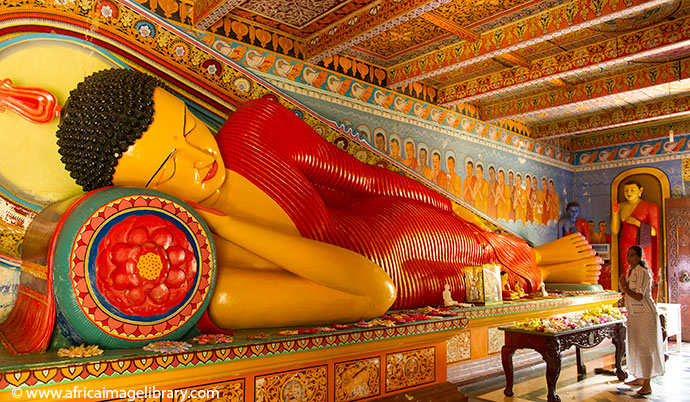 Isurumuniya Temple at Anuradhapura is one of Sri Lanka's most venerable Buddhist sites © Ariadne Van Zandbergen, Africa Image Library
There are the ancient Sinhalese capitals of Anuradhapura and Polonnaruwa, where handsome domed dagobas, the tallest of which were built in pre-Christian times on a scale to rival the Egyptian pyramids, tower over jungle-bound monastic ruins adorned with centuries-old Buddhist statues and engravings. There are exquisitely painted cave temples at Dambulla and Budugehinna, towering stone Buddha engravings at Avukana and Buduruvagala, and magnificent boulder-top royal citadels at Sigiriya and Yapahuwa. The pretty inland city of Kandy, the most recent of Sri Lanka's dozen or so erstwhile royal capitals, is renowned for its Temple of the Tooth, which stands as a living symbol of the island's 2,400 years of Buddhist history. Contemporaneous with Kandy, yet contrasting with it in almost every respect, is the port city of Galle, a former colonial trade entrepôt – possessed in turn by the Portuguese, the Dutch and the British – whose characterful old town is protected within the largest and best-preserved of the country's time-warped European-built fortresses.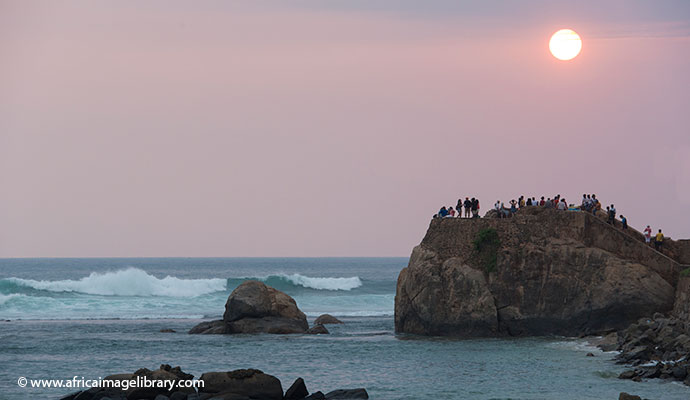 Sunset at Flag Rock Bastion, Galle Fort – the best-preserved colonial sea fortress in Asia and a UNESCO World Heritage Site © Ariadne Van Zandbergen, Africa Image Library
This impressive collection of cultural gems – many inscribed as UNESCO World Heritage Sites – contrasts with some lovely scenery and great wildlife viewing. The Hill Country running south from Kandy supports a cover of neat tea plantations interspersed misty moorlands and dense rainforests teeming with plants and animals found nowhere else in the world. An ever-growing network of national parks protects Asia's densest elephant and leopard populations, and an abundance of peacocks (often seen performing their spectacular fan-tailed mating dance onthe roadside), as well as sloth bears, wild boars and plentiful deer and monkeys. The forests of Sri Lanka are home to 33 unique bird species, an alluring selection of endemics that includes the magnificent Sri Lanka blue magpie, several colourful parakeets and barbets, and the striking cockerel-like Sri Lanka junglefowl (the national bird). Meanwhile, the offshore waters support coral gardens swirling with colourful reef fish and giant marine turtles, as well as a great opportunity to see blue whales and spinner dolphins in their natural marine habitat.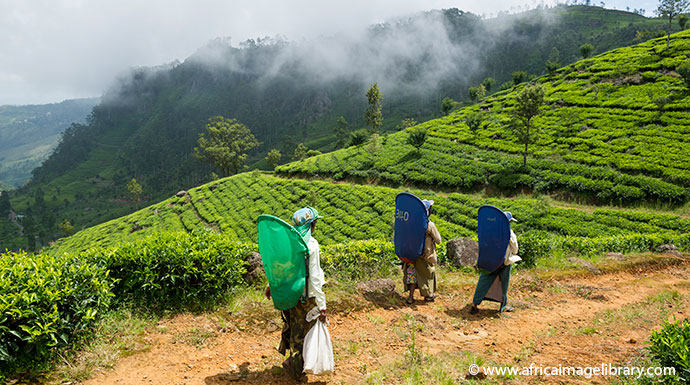 Lush tea plantations s wathe the hills around Dambatenne, one of Sri Lanka's oldest tea factories, established in 1890 © Ariadne Van Zandbergen, Africa Image Library
When it comes to everyday practicalities, Sri Lanka stands among the most approachable and straightforward of Asian travel destinations. People are genuinely hospitable, English is spoken widely and to a high standard, and the relatively short distances and good road and rail network make it easy to get around, even on a limited budget. An ever-growing choice of accommodation caters to all tastes and budgets: traditional beach resorts with blasting air conditioning and eager young stewards to propel you towards the groaning buffet table, more exclusive boutique hotels with contemporary décor and fusion cuisine, and an abundance of cheap-'n'-cheerful guesthouses and homestays serving tasty homemade curries. Whether you prefer to take in the acknowledged sites or explore off the beaten track, whether your tastes veer towards beach holidays, wildlife viewing, cultural sightseeing or montane hikes, whether your priority is upmarket luxury, mid-range value for money, or affordability above all else, Sri Lanka has it all in abundance.