The history of Galle is spun around the sombre grey walls of its historic fort. These brooding hulks of stone – shipped to Sri Lanka as ballast and hauled into place by slaves from Africa – dominate this coastal city, looming gaunt against the blue sky to guard the harbour and wall off a small peninsula less than 10 minutes' walk from the modern railway and bus stations.
For four centuries the fort has stood here; the thin end of the wedge driven by European invaders to open up their conquest of the island. Generations of Portuguese, Dutch and British traders – following the sea lanes of Arab merchants – lived and died in the fort. The Dutch forbade their pilots ever to leave its walls in retirement, in case they divulged the secrets of the maritime approaches to enemies.
Even today, when the battlements are brightly lit at night, there hovers a sense of foreboding, as though ghosts of soldiers past are waiting only for the light to dim so they may march again along its ramparts. As dusk gathers, its narrowed streets and cloistered inner courtyards of shuttered mansions echo softly with the murmurings of bygone evenings. The fort is steeped in history; you will sense it from afar and feel its spell from the moment you pass through its gates.
Within the fort's 36ha confines, a grid of narrow roads is lined with Dutch and British colonial houses adapted to tropical living with colonnaded verandas and ornate gables. There are 473 houses in total, all catalogued by the Department of Archaeology, whose vigorous campaign to restore and preserve has ensured the old town retains the architectural integrity and cohesion that led to its inscription as a UNESCO World Heritage Site. Despite this, the fort's buildings have a diverse pedigree spanning almost 300 years. An estimated 50 pre-date the British occupation of 1796, and a further 104 were constructed before 1850.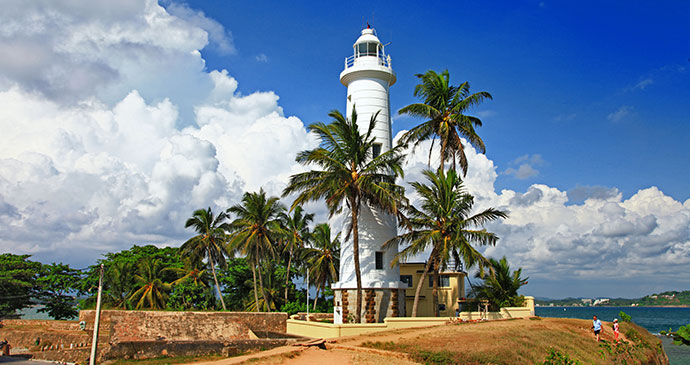 Also represented are Art Deco homes from the 1930s, earlier Art Nouveau styles (with peculiarly Sri Lankan touches), and even a few brash modern houses built before planning regulations were enforced. In recent years, a great many properties have been restored to serve as guesthouses, restaurants, swanky boutique shops or other tourist-related businesses, leading the seedy charm that once characterised Galle Fort to be superseded by a more gentrified feel.
Even so, it is these timeworn buildings, with their proud façades and mysteriously shaded interiors, that give the fort much of its intriguing character, while their down-to-earth inhabitants provide its soul.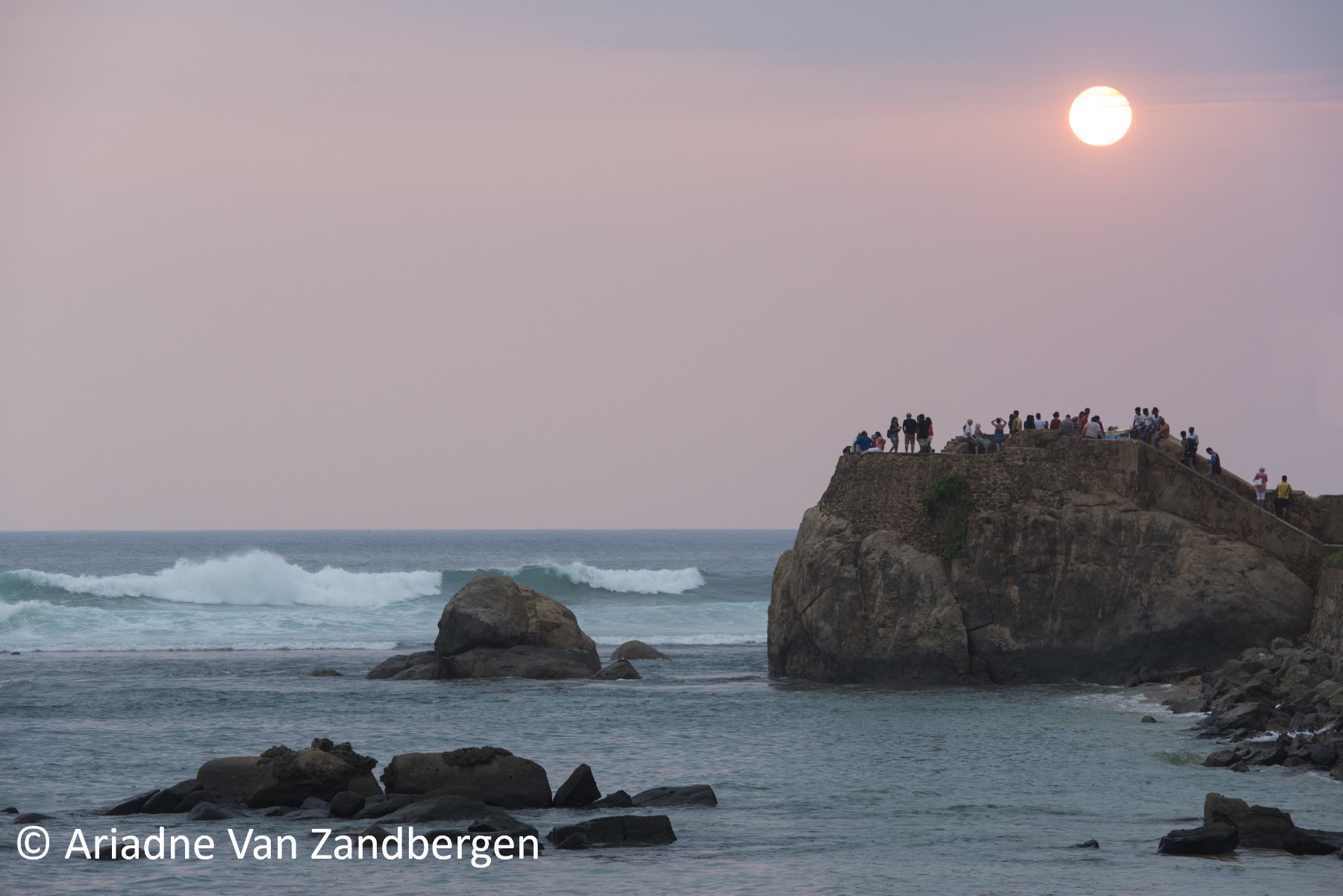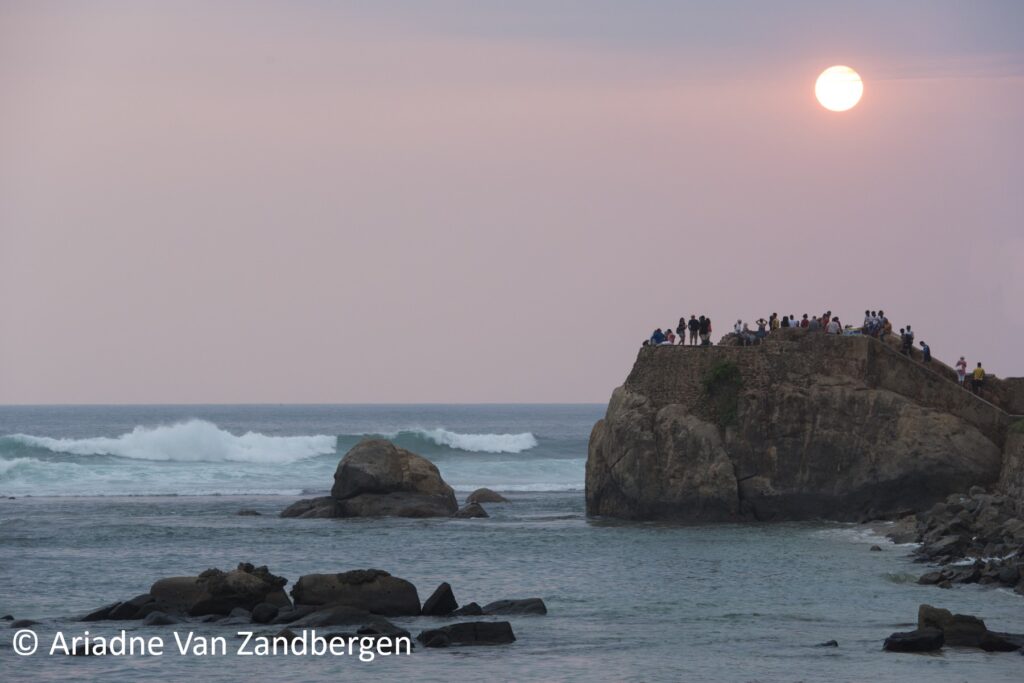 Extending over 800m from north to south and nowhere more than 600m wide, Galle Fort is easily and best explored on foot, and it is generally more fun to follow your nose than stick to a prescribed route. That said, the site descriptions below do follow a roughly 3.5km anticlockwise route around the old ramparts, starting at the Old Gate and Black Bastion, travelling west along Queen's Street and north along Church Street to the Main (new) Gate, then running along the northern and western ramparts to Sri Sudharmalaya Temple.
From the temple, the route runs inland southeast along Parawa Street and east along Pedlar Street to the Historical Mansion Museum, then south along Leyn Baan Street to the southern ramparts and Galle Lighthouse, then north along Hospital Street via the Old Dutch Hospital back to the starting point at the Old Gate. Several shorter variations are possible.
Guided 90-minute walking tours of the Fort cost around US$35 per person. The most reliable contact is Galle Fort Walks, which also offers extended tours and night-time 'ghost hunting' excursions for US$70 per person, and special cooking and children's packages.
Travel to Galle Fort
By road
Galle lies 115km from Colombo along the coastal road through Bentota and Hikkaduwa, but these days most self-drivers and many direct buses use the Southern Expressway, a multi-lane toll road that opened in 2012 and is about 15km longer but might take half as long to drive. The Southern Expressway also connects to the multi-lane Colombo–Katunayake Expressway, meaning that you can now travel between Galle and Bandaranaike International Airport, 30km north of central Colombo, in around 2 hours.
Public transport is plentiful, with frequent intercity air-conditioned buses to Galle leaving Maharagama station in southern Colombo every 15–20 minutes, and terminating at a car park across from Galle's cricket stadium rather than at the covered bus station. There are also plenty of buses along the coastal route if you are coming from Aluthgama, Bentota, Hikkaduwa or elsewhere between Colombo and Galle.
By rail
Ten express and commuter trains connect Colombo to Galle daily, typically taking up to 3 hours and in most cases continuing on to Matara, the terminus of the southern railway. The line is popular with visitors since it runs south along the western coast, beside the Indian Ocean, and serves all the main beach resorts between Colombo and Matara.