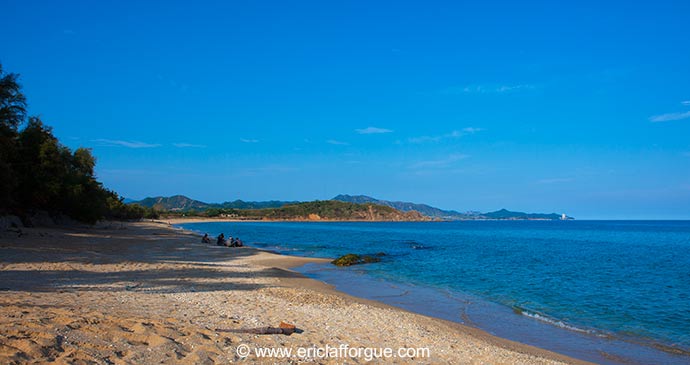 Hamhung makes a good jumping-off point for the beach resort of Majon © Eric Lafforgue
A city where heavy industry meets pristine beaches, Hamhung makes a good base for those venturing to rarely visited Pujon and Mount Okryon.
Hamhung is North Korea's second city, but is very different from impressive Pyongyang. With a population of approximately 769,000 people, this industrial city seems to be somewhat ignored by the capital, with its infrastructure and large factories seemingly struggling to operate. While Pyongyang has seen a wide array
of showcase developments in recent years, Hamhung seems little changed since the 1980s. Heavily damaged during the Korean War, assistance from East Germany from 1955–62 helped to rebuild the city, which does have a few interesting sites that alone can occupy half a day. Those visiting in warmer months may wish to factor in some downtime and enjoy a few hours relaxing on the beach or paddling in the sea at Majon, home to two of the city's three hotel options.