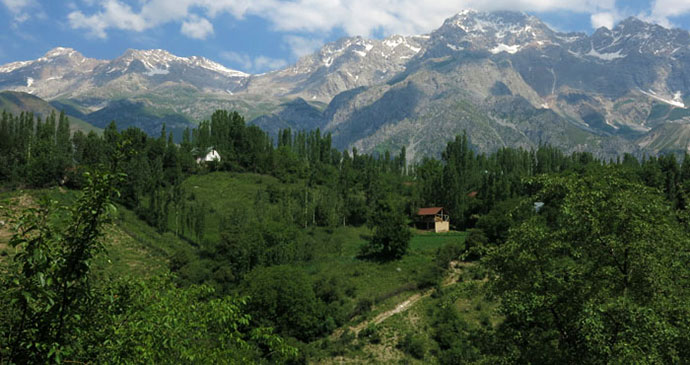 Arslanbob is surrounded by forests © Laurence Mitchell

This charming Uzbek village and summer resort is surrounded by mountains peaks and some of the world's largest forests.
Arslanbob is central to one of Kyrgyzstan's most remarkable regions – the vast relic walnut forest which stretches east and west of the village to cover a total area of 11,000ha. The large, sprawling village of Arslanbob serves as the market centre for the entire region as well as a summer resort with a gentle climate. Arslanbob is actually far more than this though: unusually for Kyrgyzstan, the village itself is a highly attractive place with a population that is almost entirely Uzbek, and with gorgeous mountain scenery, friendly locals and a pioneering local CBT group, it is hard to beat as a base for hikes in the hills that surround the village or as a start or end point for more energetic treks deep into the mountains.