Make coconut paste and learn about village life on this cultural tour.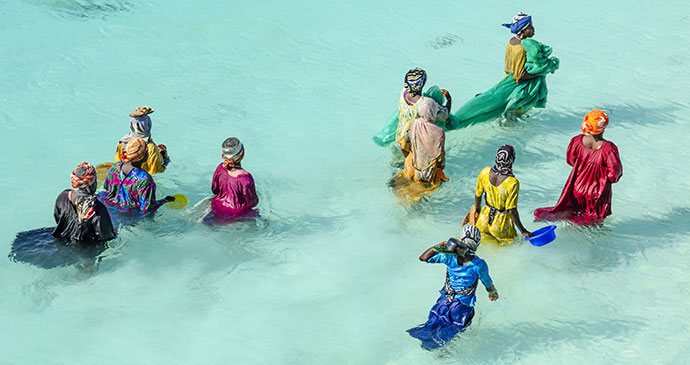 Women fishing in the sea © laranik, Shutterstock
If you want a change from the beach and water, Jambiani has a few options. The Eco+Culture village tour is excellent and is probably the island's best insight into genuine rural life. Organised and guided by resident Kassim Mande and his colleagues, the tours last anything from a few hours to the best part of a day (depending on your enthusiasm and heat tolerance), and take in many aspects of everyday life.
Spend time helping the women make coconut paste, reciting the alphabet in unison at the efficient kindergarten and meeting the mganga (traditional healer). Kassim's presence, reputation within the community and ability to translate allow for genuine interaction with the Jambiani residents and a thoroughly engaging time. A percentage of your fee goes directly towards community development initiatives, such as the kindergarten and planned handicraft shop for the women's co-operative.