Nesting turtles, huge seabird colonies and superb walking: Ascension is much more than just a military base.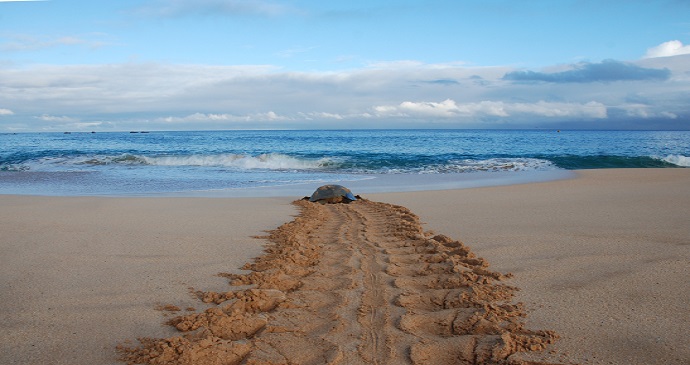 First impressions of Ascension are not great. The largely barren, volcanic landscape has its own allure, but it's blighted by the paraphernalia of the modern telecommunications industry, and a slight air of impermanence.
It doesn't take long, though, before the island's natural beauty kicks in: the quiet little town of Georgetown; Atlantic rollers crashing onto long, sandy beaches; nesting turtles that lay their eggs by starlight; seabirds in their thousands; and the densely vegetated slopes of Green Mountain that represent an extraordinary triumph of human intervention over the natural world.