Enclosed on three sides by forbidding walls of rock some 500ft (150m) high, Jamestown is St Helena's first – indeed only – port of call. For centuries, ships have dropped anchor in its sheltered bay, their passengers ferried ashore on small boats.
But with the airport now operational – and a new wharf being developed in Rupert's Bay – all this has changed; from now on, most visitors will see the island's interior before they reach Jamestown.
Founded in 1659, but largely built in the 18th century, Jamestown could almost have been plucked from a Jane Austen novel. The little town stretches up a narrow valley, accessible only along two improbably narrow roads that slope down the hillside from on high.
Its wide central street that once reverberated to the march of soldiers is lined with graceful houses. Its people are used to a slow, measured way of life, where it's normal to greet a passing stranger. Some visitors spend just a few hours here; others a week or more. However long you have, you're likely to discover that Jamestown is central to a real understanding of St Helena.
The best things to see and do in Jamestown
Jacob's Ladder
Completed in 1829, Jacob's Ladder was built by the military to transport manure to the countryside from the stables in Jamestown, and to move ammunition and supplies between the capital and the various fortifications around the island.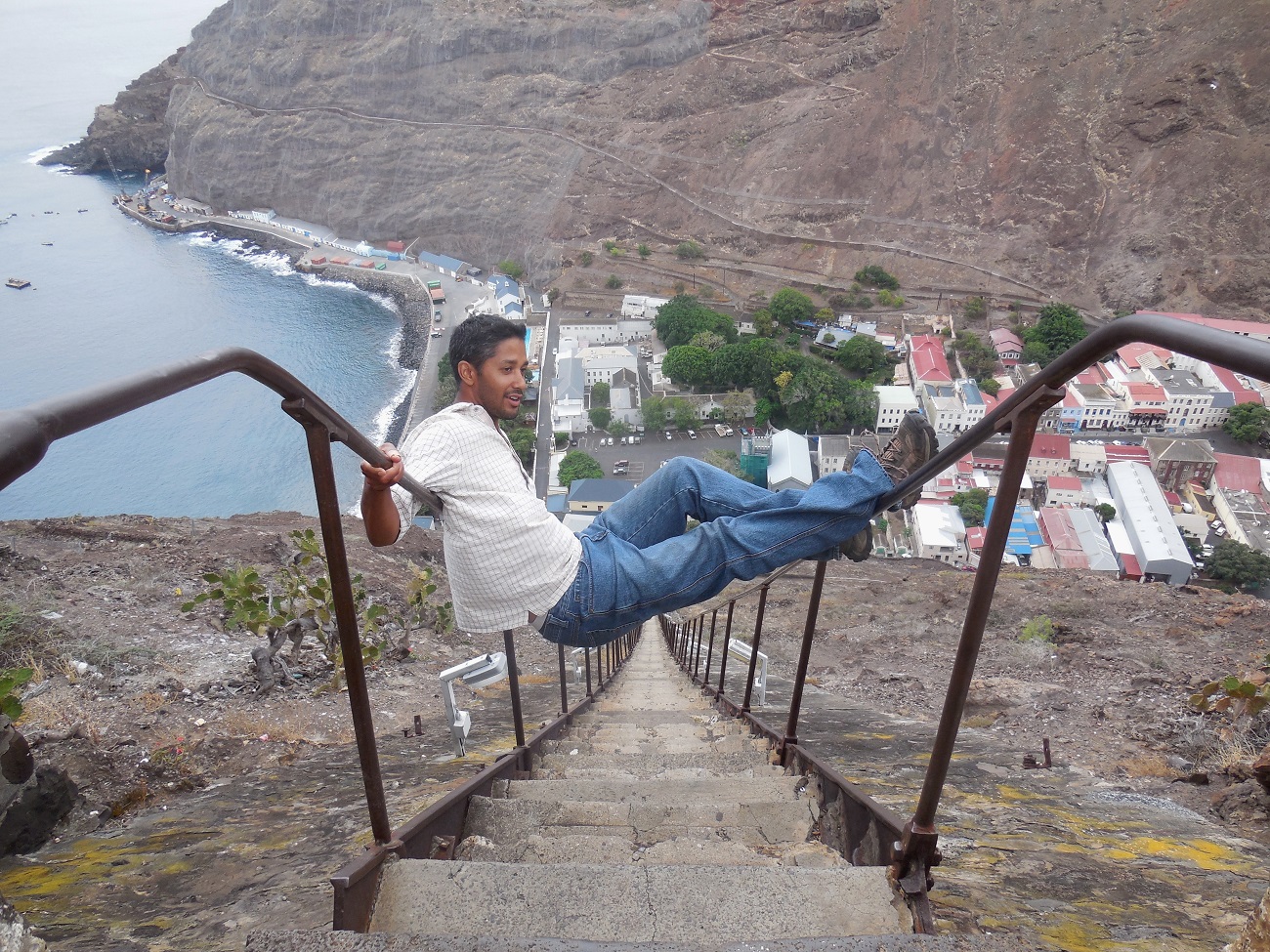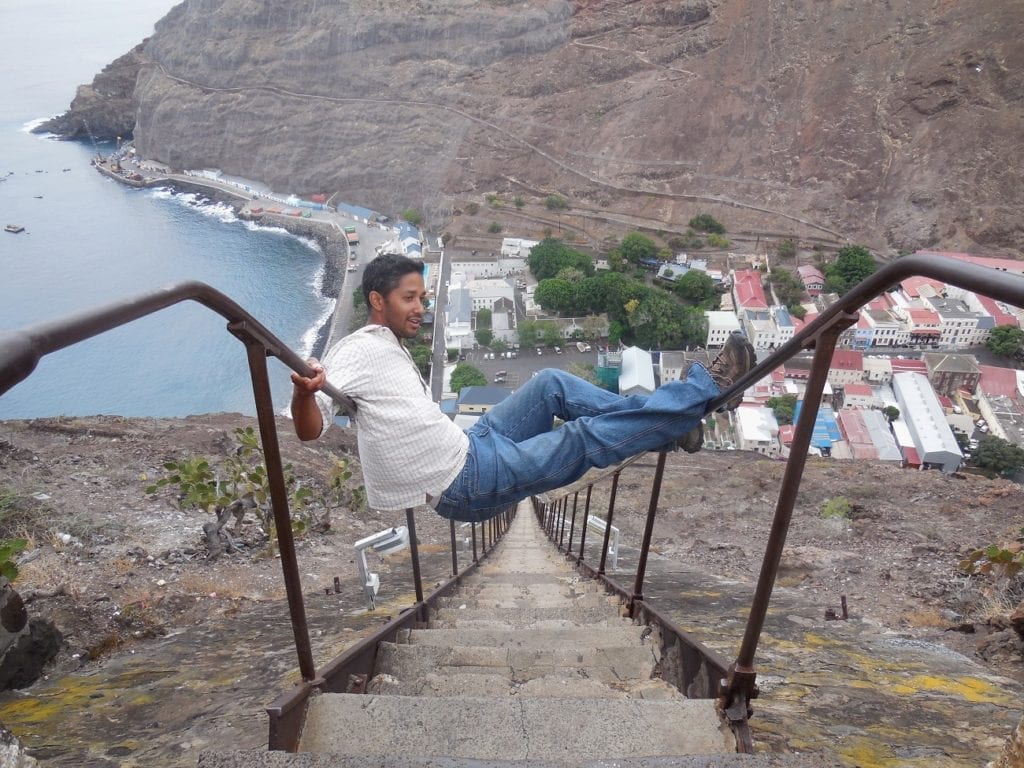 Once there were tramways at the side of the 699 steps, operated by mules at the top, to haul goods up the 602ft (183m) to Ladder Hill, at an incline of 39–44°. Over the years the ladder has been used by countless schoolchildren, many of whom devised a way of descending that makes sliding down the handrails look very tame by comparison.
Today, it's still used by a few locals to access Half Tree Hollow from Jamestown, and by others as part of a fitness regime, but for many tourists it's a challenge in its own right. It's a tough climb, but the views from the top are worth it, though do note that coming down is equally challenging! And talking of challenges, the record ascent time stands at 5 minutes, 16.78 seconds precisely! Certificates stating that you've conquered the ladder are available from the museum for £2.50 each.
St James's Church
The oldest Anglican church south of the Equator, St James's stands on or around the site of the first chapel on the island, which was built by the Portuguese at the beginning of the 16th century. Indeed, it is said that the small wooden door behind the rows of pews came from the original chapel, though there is no evidence to prove it.
Taking pride of place in the entrance porch is a large black marble slab, erected 'by the people of St Helena' in 2002 to commemorate the year in which full British citizenship was returned to the Saints. Engraved with the salient words from the Royal Charter of 1673, their citizenship rights would appear to be unequivocal, granted by King Charles II as if 'they had been abideing and borne within this Our kingdome of England'.
The interior of the church feels larger than you might expect in such a small town, and quite stark, until you remember that it served a significant military garrison as well as the civilian population. As if to underline this, several of the pews are marked 'military'. Above the altar, there is a simple stained-glass window of the Good Shepherd, which was installed in 1874, but aside from the windows to either side of this, adornment is relatively modest.
St Helena Museum
The independent St Helena Heritage Society maintains a fascinating little museum, which was opened in 2002 to coincide with the quincentenary of the discovery of St Helena. Laid out on two levels, it has a lift to the upper storey, and downstairs is a small shop.
First port of call for visitors should be the three-dimensional map of St Helena, a great way to get an understanding of the island's terrain. Other key exhibits include the original Casson organ from St Paul's Cathedral (the island's St Paul's, not London's), still in faint working order. Then there are items recovered from the shipwrecked Witte Leeuw and Papanui, those made by Boer War prisoners, former governors' ceremonial uniforms and other historic costumes, as well as plenty on the island's military history and maritime tradition. There's even the huge jawbone of a sperm whale.
Accommodation in Jamestown
Most of St Helena's accommodation is in Jamestown, with good reason. The small capital is a vibrant microcosm of urban life, with restaurants, cafés and shops, and all water-orientated activities on your doorstep. It's also the starting point for all guided tours.
On the down side, temperatures in Jamestown can get uncomfortably hot in summer and Lower Jamestown – where most places to stay are located – can occasionally get a little noisy during weekend nights. If that's likely to be a problem, ask about the location of your room, or consider somewhere out of town.