In the past, the plantation at Porto Alegre (which translates as the 'happy port') was so important as to warrant its own airstrip.
At first glance there's nothing much in this very poor fishing village of fewer than 1,000 souls to detain you; consequently, most visitors to São Tomé just drive through on the way to the beaches and accommodation further along: N'Guembú, Praia Inhame and Praia Jalé. However, it's worth a look if you have the time – there are now a couple of accommodation and food options in town, along with some interesting colonial buildings and ruins to take in.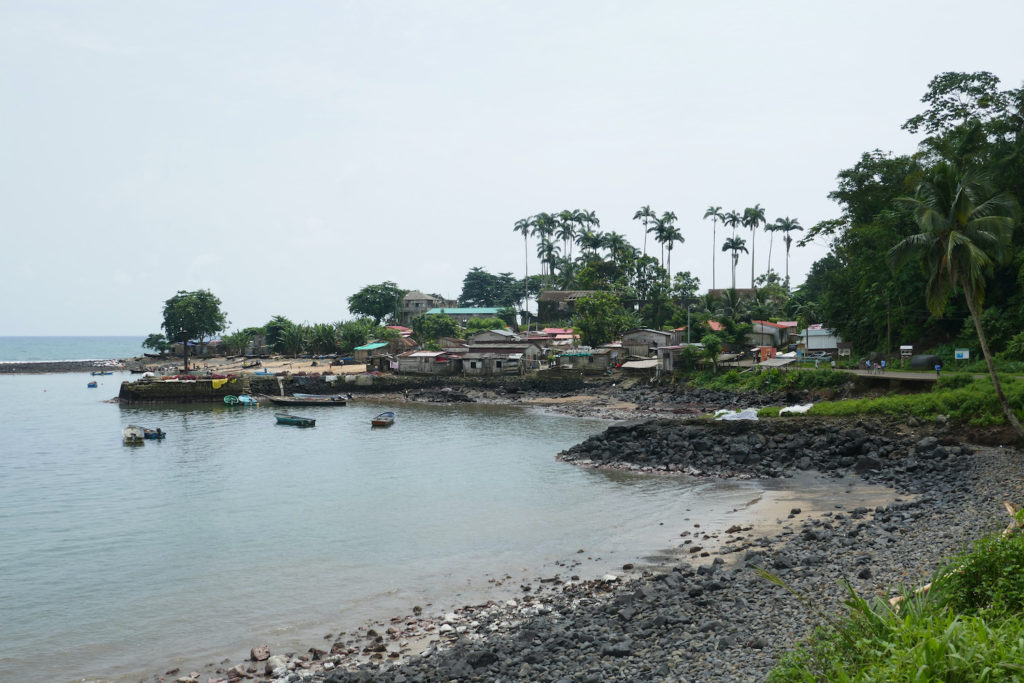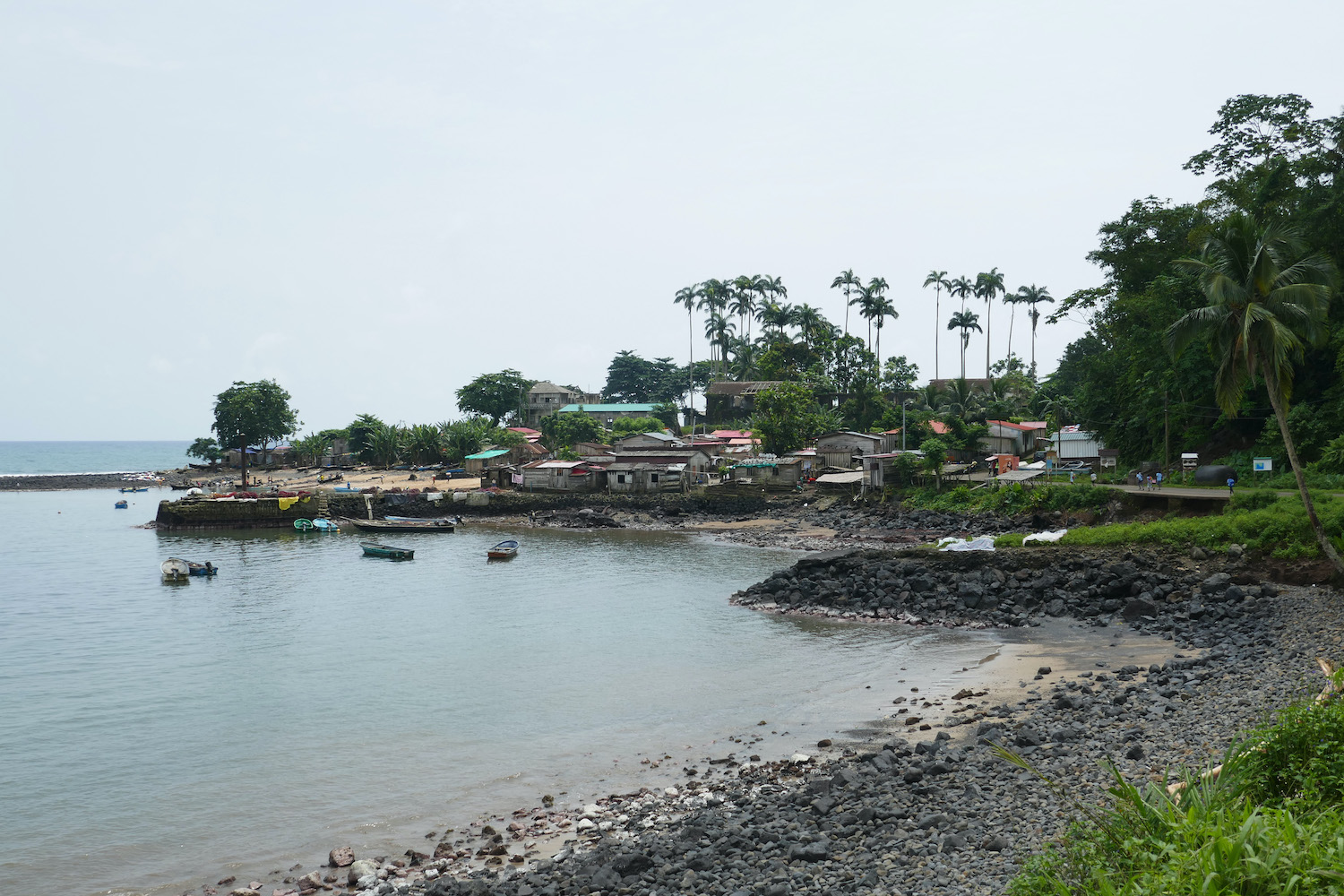 On the way into town from Malanza, look out for the roadside panels with portraits telling the stories of local artisans, healers, craftspeople, and fishermen (in English and Portuguese). These are part of the Histórias do Sul (Stories of the South) project from Portuguese organisation Leigos para o Desinvolvimento, giving a face to the inhabitants of these Angolar fishing villages too often just passed through by tourists on the way to the beach hotels beyond. Interested visitors can also stop into the primary school, which is happy to receive visits (ask for Dona Arminda). Donations of school supplies are gratefully received.
What to see and do in Porto Alegre
A guide can be arranged to show you around, but if you just wander about somebody will usually materialise, people are very friendly and appreciative of the interest.
Goats hop among the ruins and abandoned farm machinery, with the disused brick chimneys providing a compelling backdrop. The most impressive building in Porto Alegre is the big white New Apostolic church up on the hill, and it's a pleasant stroll up here for views back over the town. You can just about make out the date (1935) on the tall red-brick chimney above the former soap and palm oil plant.
High up on a bluff on the other side of the bay sits the old governor's house, Casa do Governador. It is privately owned and not open to the public, but you can take a pleasant 30-minute walk up here for a good view over the town and the bay.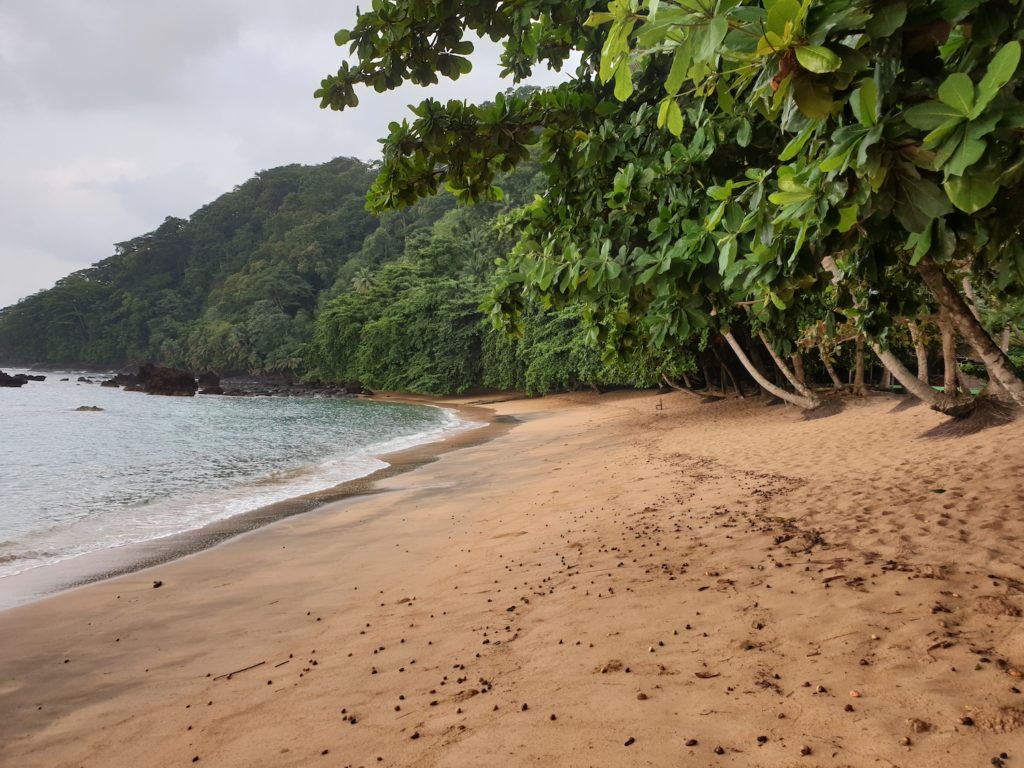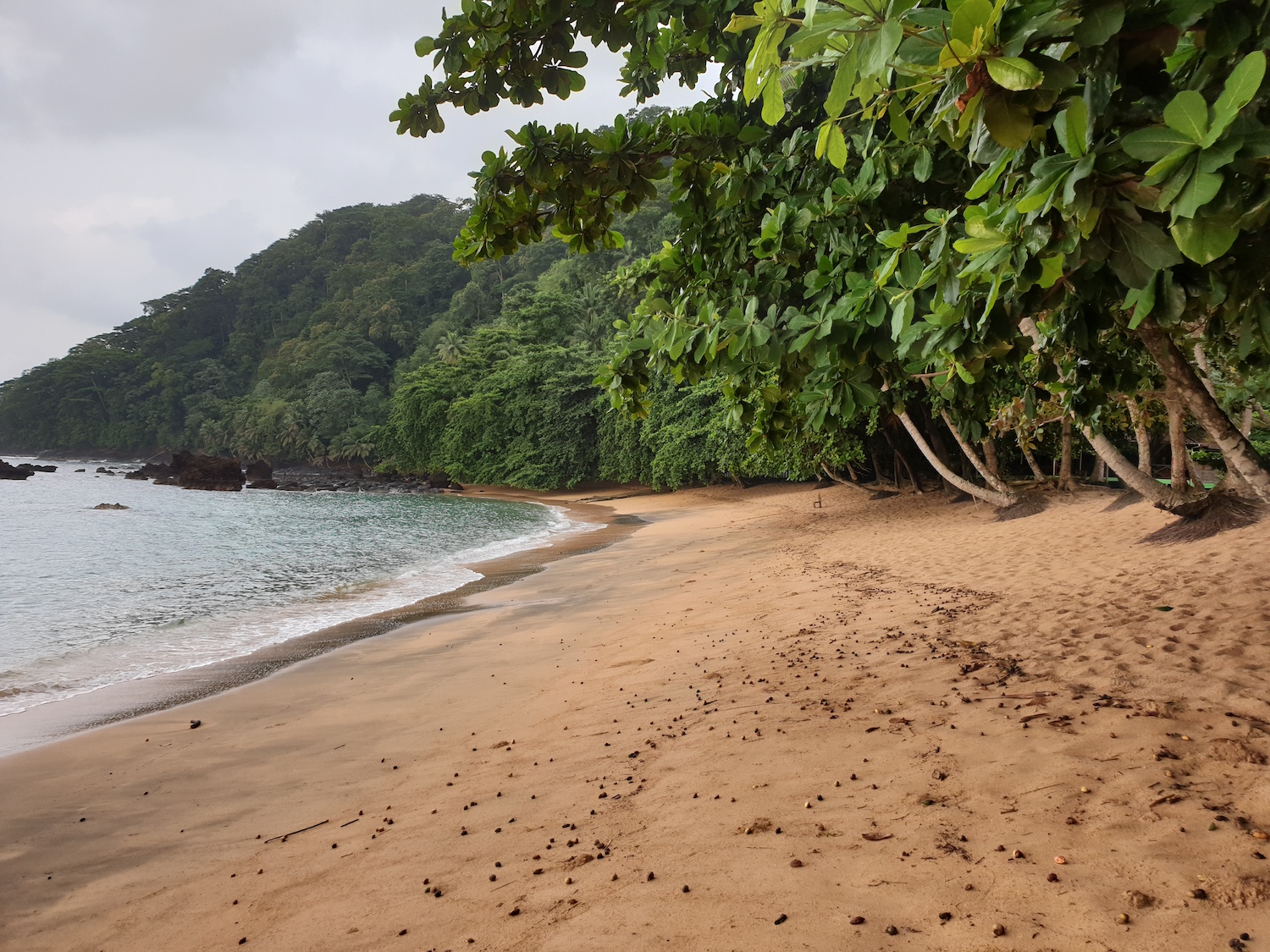 To find it, leave Porto Alegre on the coast path leading towards Praia Jalé; 5 minutes after passing the sign for Praia Jalé a gentle path leads up to your left. Continuing along the coast track towards good swimming beaches, you're likely to meet a fisherman with his colourful daily catch dangling from his harpoon, or a palm wine tapper working high up in the trees. A local fisherman/diver should be able to offer snorkelling trips. It is also possible to organise mangrove tours from here, and there are a number of activities on offer at Praia Inhame Ecolodge.
Getting to Porto Alegre
A shared taxi from the capital costs 120Db; be aware that on the way back the minibuses leave at 03.00, at 05.00 and the last towards noon. A good number of jeeps pass this way though, so thumbing a ride is a possibility – offer to contribute towards fuel, combustível.