With a wealth of endemic birds and primates including the charismatic chimpanzee, this national park inhabits the largest montane forest in East Africa.
The largest remaining tract of montane rainforest in eastern Africa, Nyungwe extends for 1,015km² over the mountainous southwest of Rwanda, forming a contiguous forest block with Burundi's 400km² Kibira National Park. The park is the most important catchment area in Rwanda, supplying water to 70% of the country, and its central ridge divides Africa's two largest drainage systems, the Nile and the Congo – indeed, a spring on the slopes of the 2,950m Mount Bigugu is now regarded to be the most remote source of the world's longest river.
As with other forests along the Albertine Rift (the part of the Rift Valley that follows the Congolese border with Uganda, Rwanda, Burundi and northwest Tanzania), Nyungwe is a remarkably rich centre of biodiversity. More than 1,050 plant species have been recorded, including 200 orchids and 250 Albertine Rift Endemics (AREs), along with at least 120 butterfly species. The vertebrate fauna includes 85 mammal, 310 bird, 32 amphibian and 38 reptile species, of which about 15% are AREs.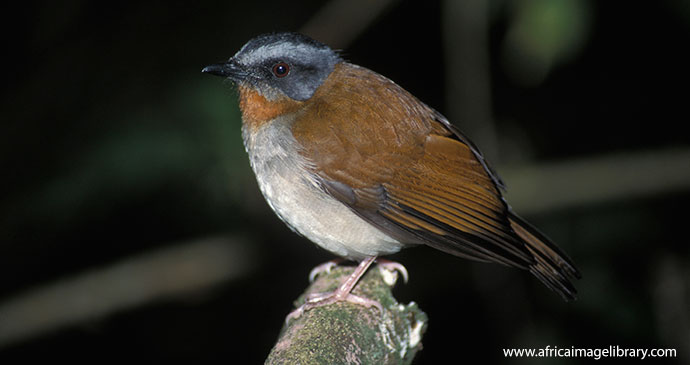 Statistics aside, Nyungwe is simply magnificent. The forest takes on a liberatingly primal presence even before you enter it. One moment the road is winding through a characteristic rural Rwandan landscape of rolling tea plantations and artificially terraced hills, the next a dense tangle of trees rises imperiously from the fringing cultivation.
For a full 50km, the road clings improbably to steep forested slopes, offering grandstand views over densely swathed hills that tumble like monstrous green waves towards the distant Burundi border. One normally thinks of the rainforest as an intimate and confining environment, and Nyungwe's dank interior certainly possesses those qualities. But as viewed from the main road, Nyungwe is also a gloriously expansive sight.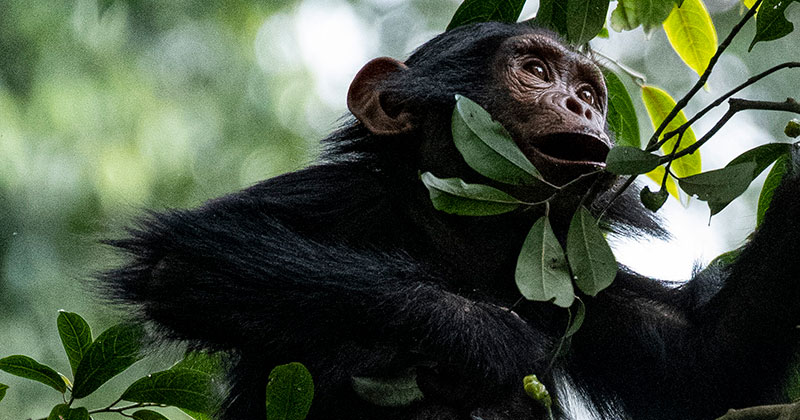 For most visitors, primates are the main attraction. All 13 species are represented, including a chimpanzee population estimated at around 500, which can usually be tracked at short notice, but several other monkeys are readily seen, including the acrobatic Ruwenzori colobus, and the localised L'Hoest's monkey. Nyungwe is also highly alluring to birders, botanists and keen walkers, with its 130km network of walking trails, and is it is the site of the region's only suspended canopy walk.